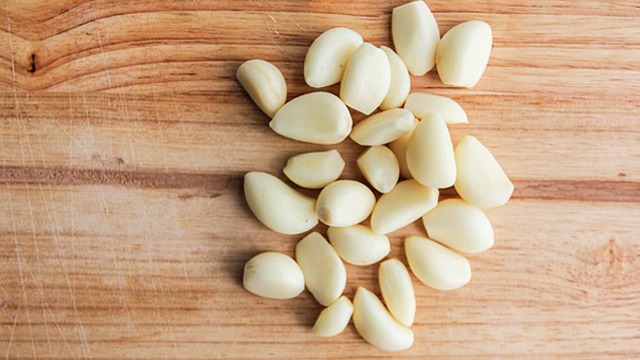 Knife skills are a necessity in the kitchen. It's the one thing you don't need to rely on an appliance to do for you every time. Do you really need to bring out the mini chopper or the big food processor just to chop up one onion or a few tomatoes? All that trouble doesn't require a machine to do it for you, especially when you can do it in a minute or two with less equipment and less hassle. 
Let's face it. Practicing your knife skills may seem like the big bad wolf that you don't want to encounter but you have to because every recipe requires some kind of knife work. 
One of the first things you should learn to chop is garlic. There are many ways to chop garlic but it all starts the same. You peel off a clove. Remove the skin and start chopping. 
However, there is usually a step that many people do that you may feel necessary to remove but actually isn't: the browned stem that is attached to the bulb.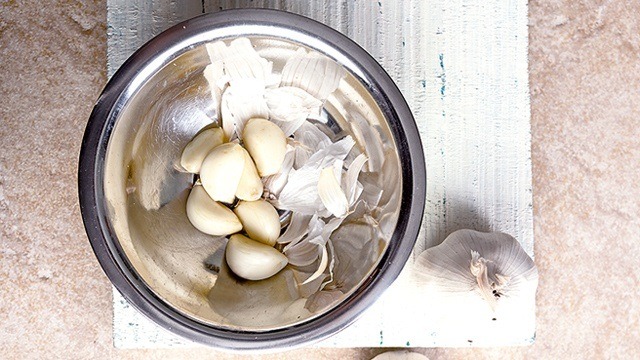 This little nub is usually cut off and discarded. The main reason for its removal is aesthetics. It may not look good since it's browned and weathered looking. While this is true when slicing garlic, when you're mincing or chopping it up finely, the little stem won't make much difference once it's tiny and cooked since the other pieces will have turned brown, too. 
The next time you chop garlic, leave it on. You'll find that you won't notice much of a difference other than your dish tasting a little more garlicky than before because you didn't throw off that little bit of garlic. Besides, this also removes one step in your garlic prep that you don't need to do. 
ALSO READ: