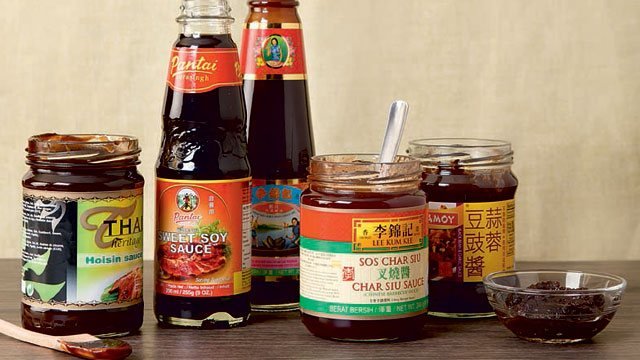 You probably already have a go-to grocery store—one where the butchers know what cut of meat you're about to order or where the produce personnel sneakily tells you that a fresh box of kamote just arrived. While you may be very familiar with specific sections of the grocery like it's your second home, this article has one purpose: to encourage you to spend a little more time exploring your grocery's international aisle. You'll be surprised at how many new flavors you can bring back to your home!
It's easy to spot: the international aisle is often peppered with Asian and European ingredients and spices that don't make it to your pantry space that often. Looking for tasty sauces to toss into your stir-fries or the perfect spice mix for your paella? Here are a few items you should try picking up:
1 Mirin
This sweet rice wine adds a delicious touch to sauces for your tofu or dressings for your salads. It keeps well in your pantry and can be used for making marinades, too.
2 Asian Black Vinegar
This vinegar is almost inky in color—use it like you'd use balsamic vinegar. It's a great touch to dipping sauces for bread and meats as well as dressings for salads. You can also use it as a finishing touch to your favorite stir-fried vegetables.
3 Red, Yellow, and Green Curry Pastes
Experiment with different kinds of curries! Indian and Thai curry pastes differ both in taste and in their levels of spice. Pick up all three variations and make your curries for exciting.
4 Garam Masala
Garam masala is an Indian spice blend that is delicious with meat (especially lamb!), vegetables, and even poultry. It's a mix of many spices including cinnamon, nutmeg, cumin, cardamom, cloves, and more. Rub it onto your meats to marinate or sprinkle it on top of soups as a finishing touch.
5 Sweet Soy Sauce
Indonesian sweet soy sauce, or kecap manis, is a dreamy condiment and sauce to work with. Use it to marinate your meats or whip up sweet and savory sauces for your grilled dishes. You can also incorporate it into dishes that are heavy on rice and noodles for a sweet kick!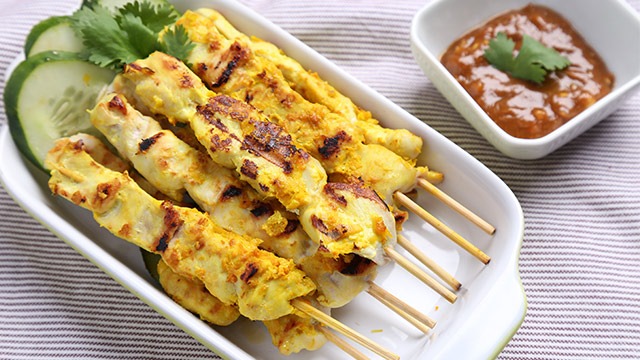 Chicken Satay Recipe
Posted in:
Recipe
6 Paella Spice Mix
Pick up the perfect spice blend in the international aisle of your grocery. You can also find squid ink packages if you're going the paella negra route.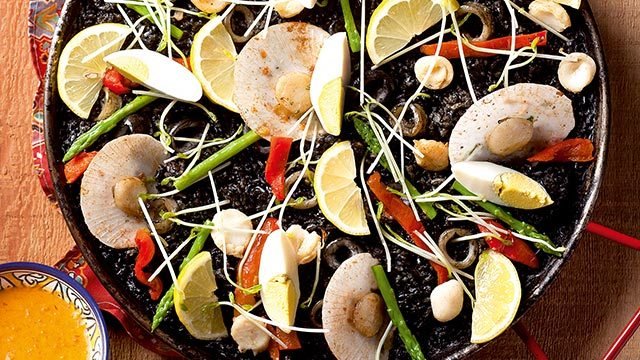 Seafood and Squid Ink Paella Recipe
Posted in:
Recipe
7 Dried Rice Noodles
Dried rice noodles are easy to prep and can keep in your pantry for a long time. Use these noodles to make a delicious pad thai at home!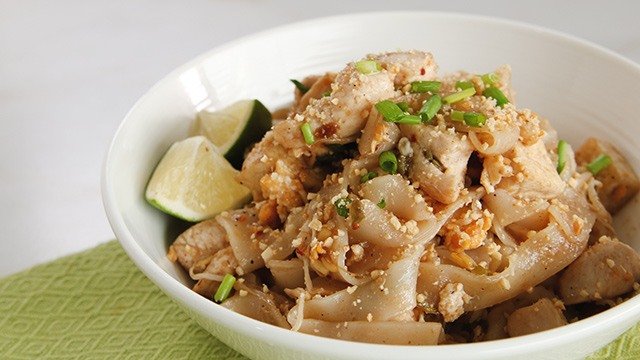 WATCH: How to Make Easy Chicken Pad Thai
Posted in:
Cooking
ALSO READ:
ADVERTISEMENT - CONTINUE READING BELOW
Recommended Videos