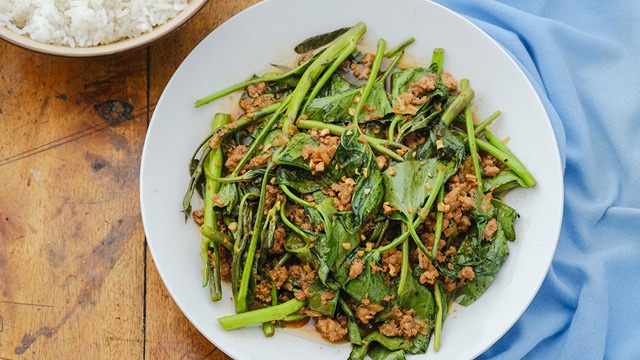 One of the most common vegetables you will find in the palengke is the kangkong. It's widely used in many dishes and its popularity is not limited to just the Philippines. In fact, this local spinach with its arrow-head shaped leaves is as widely used in the cuisine of the rest of Southeast Asia, finding a place in Indonesian, Malaysians, and Chinese cuisine as it has in ours.
That's because the kangkong is very easy to grow and when it does grow, it does so very rapidly, making it plentiful. Just like other kinds of leafy greens such as spinach, kale, and even watercress, it's a fantastic source of Vitamins A and C and becomes a great substitute for these other leafy greens when those are not available. It's one of the signature vegetables in the sinigang and can be added to any number of dishes with ease.
Learn all you need to know about the humble kangkong in this easy guide on how to use in your cooking: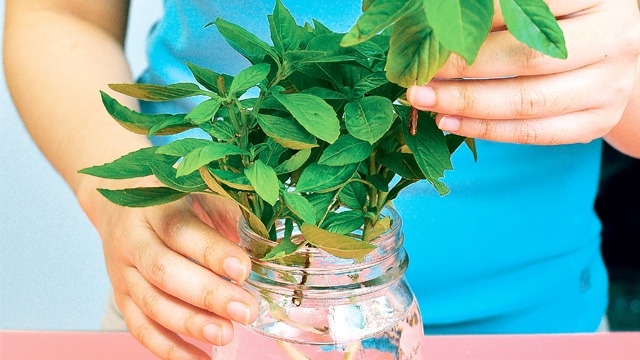 1 Store it in water.
Stop by any supermarket and palengke, and you'll be surprised if you don't come across a vendor selling kangkong. While it's best when used immediately since these can turn yellow if stored incorrectly, you can grab a bundle or two, even if you're not using these immediately because these hearty greens are easy to keep.
Here are two ways how to do it:
1. Place the stems of the kangkong in water.
2. Wrap the stems of the kangkong in damp paper towels.
ADVERTISEMENT - CONTINUE READING BELOW
Recommended Videos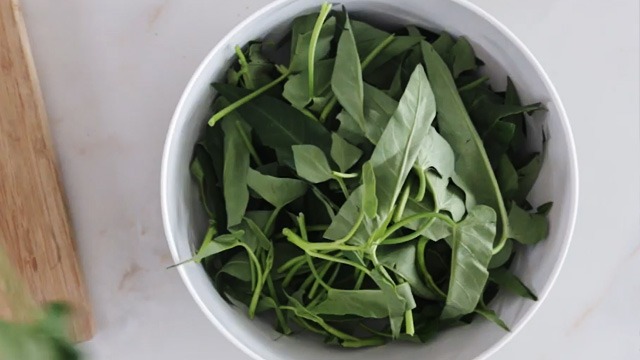 2 Use the leaves as well as the tender stems.
The entire kangkong can be edible but the most tender parts are those closer to the leaves. You'll want to break off the parts that are more tender. Here's how to choose which parts are tender ones:
Locate the stems branching out from the main stalk.
Break off any thin stems about an inch from the main stalk.
Break off an inch or two below each large arrow-head leaf.
Discard the main stalk as this is the toughest part of the kangkong.
If desired, you can finely chop the main stalk which you can saute or simmer until tender.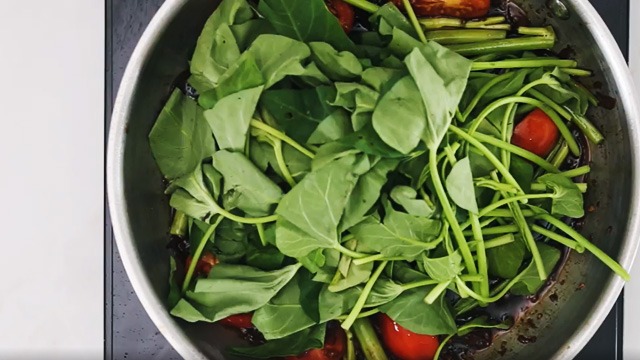 3 Add it in last when cooking.
Just like other leafy greens, the tender stems of the kangkong usually need a little more time to cook than the leaves. This is usually one of the fastest cooking ingredients in your dish so it should go in last. When ready, add the tender stems just before the leaves go in.
The leaves of the kangkong are one of the hardiest leafy greens. This spinach can handle the heat better than some greens but it's not invincible. It can disintegrate in your food if you leave it cooking on the stove. Few food can survive being overcooked, after all.
Despite that, it can handle the heat quite well so when cooking it, you need to give it a little time to become wilted. Once it does, and you can tell that's it done when its leaves turn a dark emerald-like green rather than the bright creamy green that it looked like when it was fresh. That's your cue to turn off the heat and serve your dish soon after.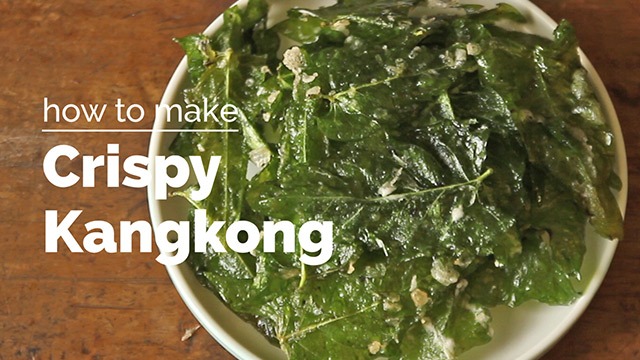 WATCH: How to Make Crispy Kangkong
Posted in:
Cooking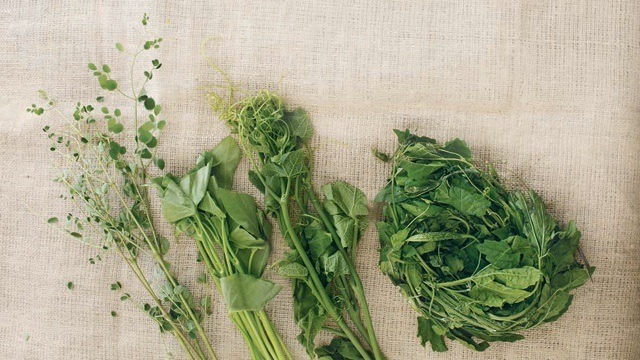 4 Don't cook it at all.
Some leafy greens don't need any cooking at all and the kangkong is one of them. You can eat these raw! You'll get the full benefits of its nutritional value and not have to worry about the greens overcooking. Just remember to rinse these well in clean water just like you would with your usual lettuce leaves and add to your salad.
If you're worried about eating these greens raw, quickly blanch these in boiling water for a few seconds and shock in ice-cold water before eating.
ALSO READ: