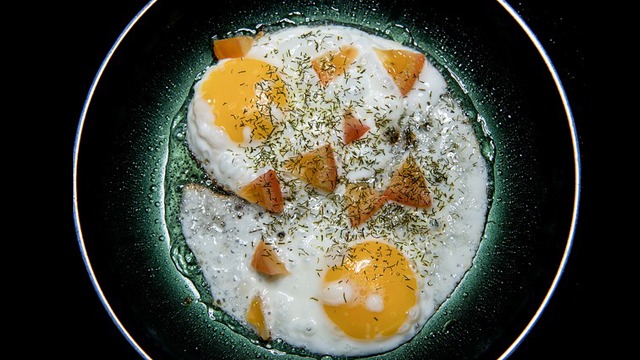 Updated on September 6, 2023 by Camille Georgia Uy.
One of the most annoying things about having a kitchen is not having the right equipment. There are some equipment that just cannot be replaced! A nonstick pan is one of the basic yet essential kitchen equipment that you just cannot do without. 
Those picture-perfect scrambled eggs won't cook as well in any other pan. You can't achieve the same restaurant-worthy pancakes if you use a stainless steel pan that needs butter or oil to keep it from sticking. Only a griddle, a perfectly-seasoned cast iron pan, or the slickness of the surface of a nonstick pan can do the job right. 
Even if you're not cooking either of these two dishes, a nonstick pan will make up for its worth numerous times in your kitchen! If you're still holding onto your nonstick pan, we understand. However, we also understand that not everyone knows how to properly use their nonstick pan at its best. 
Learn all you need to know about the do's and don'ts of using a nonstick pan with these tips and reminders: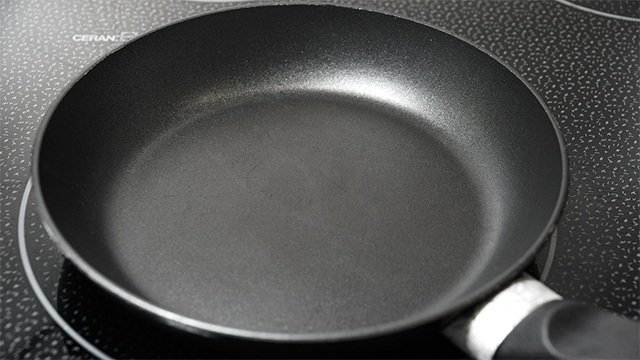 1 Choose a nonstick pan within your budget. 
Here's the thing with nonstick pans: no matter how expensive your nonstick pan is, it will get scratched sooner or later. Nonstick pans are coated with a layer of slickness that will and can deteriorate with time. The question is really when that will happen. Our advice is this: choose a nonstick pan that is within your budget as it will be replaced. 
If you happen to be able to afford the branded pans that can make your mother cry if you gifted her one this Christmas, you'll be glad to know that these branded pans will last longer than usual since the nonstick surface are thicker and the pan surface itself was properly coated to withstand every day use. However, even if the pan you can afford or are willing to buy is the least expensive one on the shelves, this will still do its job for the time it's in your possession.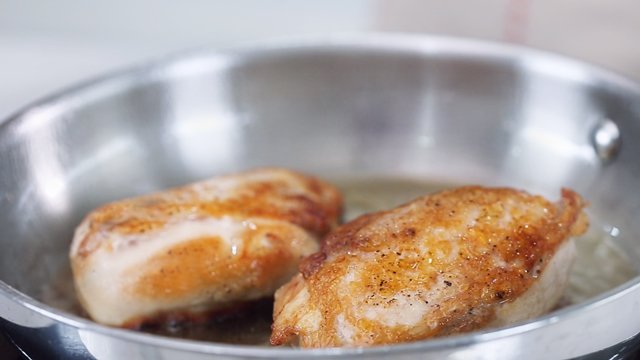 2 You don't need to use your nonstick pan for every dish.  
There are some of us who have more than one pan in our kitchens and others who have only that one pan. If you only have one pan, it's going to be your daily companion in the kitchen so you can invest in it since it will see everyday use.
ADVERTISEMENT - CONTINUE READING BELOW
Recommended Videos
If you have more than one pan and only one nonstick pan, reserve the nonstick for those dishes that stick! You don't need to use a nonstick pan for searing food like chicken or pork chops. These are best cooked in a stainless steel pan so you get it piping hot and cooked right. 
This means using your nonstick pan only when you are cooking pancakes, scrambled eggs, and even fish. This will make your pan last longer and make you appreciate the differences between cooking in a stainless steel pan and a nonstick pan.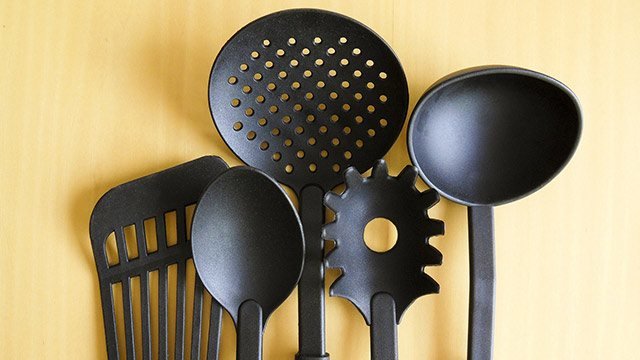 3 Use silicone-coated and heat resistant utensils. 
You can cook with a spoon or fork but for the nonstick pan, these are too hard to use on its surface. You will always be in danger of scratching the surface no matter how careful you are about using it. The safest cooking utensils to use on nonstick pots and pans are either silicone-coated or the plastic ones that are made with heat-resistant materials. 
Silicone-coated tools are fantastic as are plastic ones that can withstand high heat so it won't melt when you cook with it. Feel free to invest in good-quality cooking tools since these utensils might last longer than your pan. 
Wooden spoons are the natural and environmentally-friendly options but so are the bamboo and other wood tools, too. The key to using wooden cooking tools is taking care of and maintaining the wood before you use it. That's because these are porous materials and can absorb smells, odors, liquids, and other food particles easily. To prevent this, treat the wood regularly as you would with your chopping boards with food-safe oils so it can last longer, too.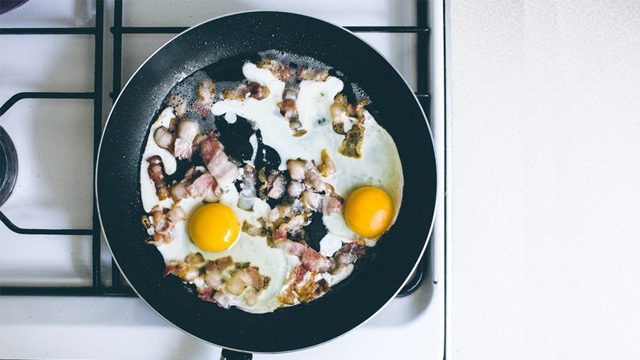 4 Use a little oil for the best results. 
We know it's a nonstick pan, but for the best results, we do recommend using a little oil. That's because oil encourages browning. Think of it like you would if you were cooking a piece of meat.
Meat that's been steamed needs to have more flavorful ingredients added to it so it would be more appetizing than a piece of meat that has been seared until golden brown. It's the golden brown color that created the natural flavor that it has, not just the chicken itself. Help make your food flavorful and add a little color to your food that oil or a little butter can encourage.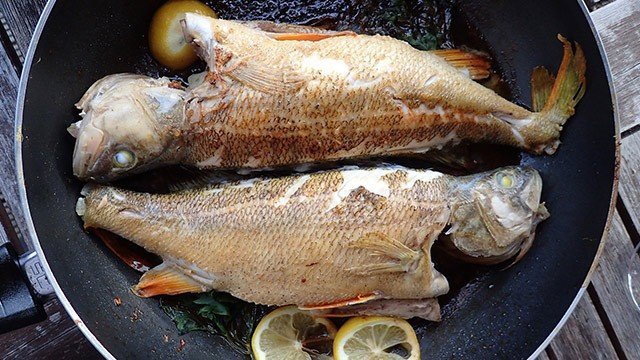 5 Don't believe all the myths. 
There were a few scary myths about using nonstick pans that made headlines and prompted many people to ditch their trusty nonstick pans for stainless steel pans. While some hold some truth, some of these were false and gear to put the fear in people so they would turn to other pans. 
If you're still wondering which of these myths are true and false, here are two myths that advances in technology helped debunk: 
The flaking nonstick coating will poison me if I accidentally eat it.
The fumes from the nonstick coating are dangerous!
The nonstick coating of old was easy to scratch off the pan, but manufacturers have now become more proficient in bonding the non-stick coating to the metal pan. If you're still worried about the flakes, swap out your old pan for a newer, harder-to-scratch nonstick pan. 
Fumes are never a good thing when it's being emitted by your pan, but here's the good news: neither your stove nor your oven can reach the temperature that's high enough to cause the nonstick coating to emit those toxic fumes. It will need to be heated to an extreme degree before that happens.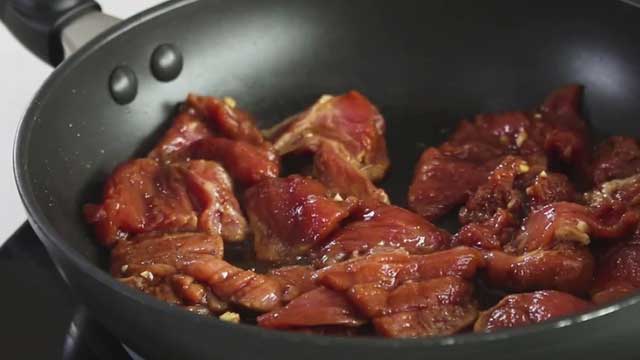 6 If it's sticky or overly scratched, it's time to replace it. 
One scratch doesn't hurt but enough of them can render your nonstick pan sticky. When this happens, don't hesitate.  Let it go and get yourself a new one to replace it. We're sure that with all the cooking you have been doing, it has more than worked its weight in delicious dish after delicious dish in your kitchen.  
Here are more lessons about which pans and pots: