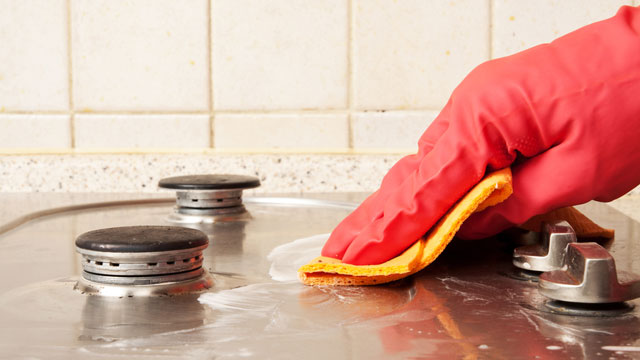 The day-to-day activities in the kitchen are almost sure to cause some form of mess. It's to be expected and even natural! It's normal for someone to cause a spill here, a drip there, and a drop of food elsewhere.
These are all common messes that we encounter every day and we clean these up every day with little to no fuss. However, there are some parts of the kitchen that need some attention if you haven't given it some already. Your refrigerator and stove are just two of those things that need to be cleaned on an annual basis but it's not the only part of your kitchen that you may have neglected.
Take look at this list of areas and spots around the kitchen, and see if you have been guilty of ignoring:
1 Behind, under, and around the stove and refrigerator
You may have already cleaned your stove and the refrigerator. However, did you remember to clean around the appliance, too? Sometimes we forget that there are things that might roll under the refrigerator or fall in the spaces between the counter and the stove that you can't reach to clean it up normally. If you're going to do some deep cleaning, you might need some help to get to hard-to-reach places such as behind and under big appliances.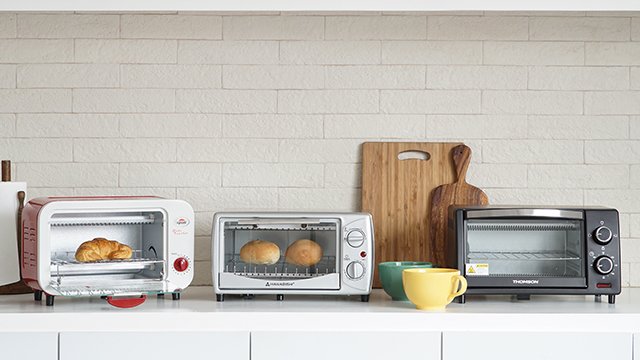 2 The oven toaster or oven
The air fryer is an appliance that you may have been using a lot more often lately. This is one machine that gets a regular cleaning because the food inside is prone to drip, drop, and create a mess in the basket and holder. That leaves the other appliances that have become less used by are still quite useful when the air fryer can't handle the job.
This means appliances such as the oven toaster and the oven that you might have absentmindedly used and then forgot about as soon as the food was heated up and toasted. This also means you need a more active reminder that this too needs to get cleaned.
3 Under the sink
How many times do you open the cabinets under the sink? If you have an organized under-the-sink cabinet, you're awesome. However, not all of us are as organized as we wish we were. Why not organize that area once and for all?
Have an under-the-sink cabinet plan of attack and consider having shelves plus one or two cleaning supply caddies to keep your cleaning supplies tidy, organized, and easy to haul out in one move.
4 The sink and its drains
Speaking of the sink, have you ever deep cleaned the sink? All this means is that you might want to clear out the drains as well as spot-treat stains in your sink with some baking soda, vinegar, hot water, and a sponge scrub. This mixture will not only clean it clear it out but also deodorize it as well.
Oh and don't forget to get around the nooks and crannies of the faucet knobs that you regularly grab hold of but never really thought to clean properly. You can do this easily with the sponge but the bristles of a toothbrush can do the job better. (Keep a toothbrush handy for these hard-to-reach spots.)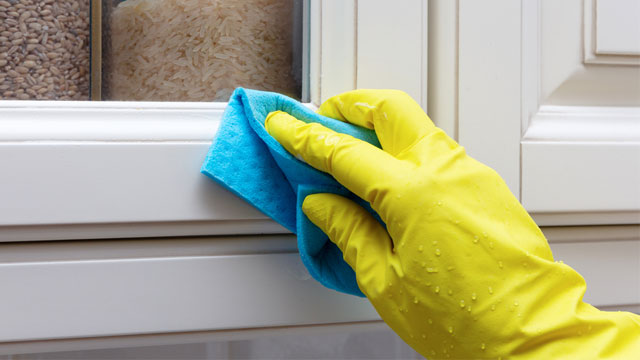 5 The handles and doors of your cabinets, drawers, etc.
We may have forgotten but the most handled parts of our kitchen are sometimes not the kitchen items themselves but the storage parts. This means the handles and doors of the cabinets and drawers. This may even mean the door that leads to the kitchen if the area is not an open space. All you have to do is simply wipe these down with a cleaning cloth and then sanitize it dry.
ADVERTISEMENT - CONTINUE READING BELOW
Recommended Videos
Once you have cleaned those, how about the coffee machine, the microwave oven door handle, and even the stove knobs? All these need to be cleaned, too!
Got more areas that you think need cleaning? Keep it from being a daunting task every time. Here are everyday tips to remember so you can keep your newly cleaned kitchen in tip-top cleaned condition after every use:
1 Clean up after every meal.
2 Try to keep the sink empty and the countertops clear.
3 Sweep or mop the floors after dinner to keep pests away overnight.
4 Wipe down the stove and other kitchen appliances you used once it has cooled down.
We have more cleaning guides for the kitchen! Check out these articles for more kitchen cleaning tips and tricks you may have missed:
***