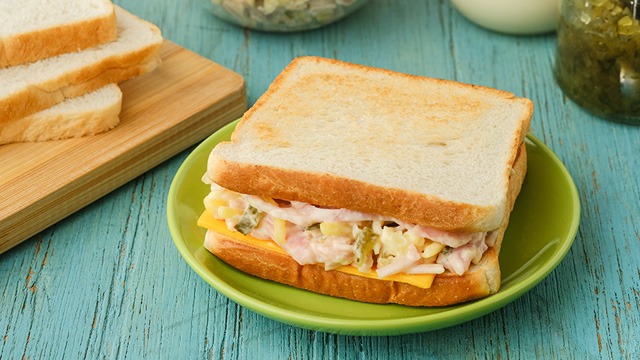 Palaman or sandwich spreads are easy to make. The easiest "recipes" for these can be as simple as spreading a layer of mayonnaise or peanut butter on a slice of bread. However, if you want to make a good palaman, it has to have certain characteristics to make it great.  
It needs to be delicious and satisfying, so that means it has to have ingredients that you like in it. Make every sandwich as delicious and satisfying with these palaman recipe tips: 
1 Keep it small. 
To stuff your sandwiches so that everything fits in between the bread, all the mix-ins (vegetables, the meat, and any other seasonings) should be chopped into small pieces. This is a great time to practice your knife skills. Master doing cuts to create small sticks and then make small dice. Aim to make it perfect but in the end, even if your cuts aren't right, once it's in the palaman, it won't matter. 
Not a fan of the knife? Use a grater! Carrots, singakamas, even onions can be grated so that you can add these to your dishes, including spreads.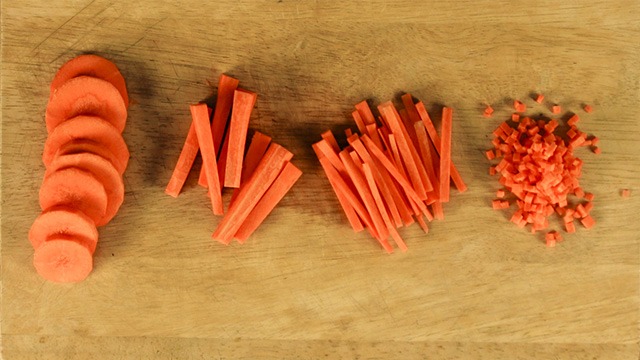 WATCH: 4 Basic Cuts for Carrots
Posted in:
Prepping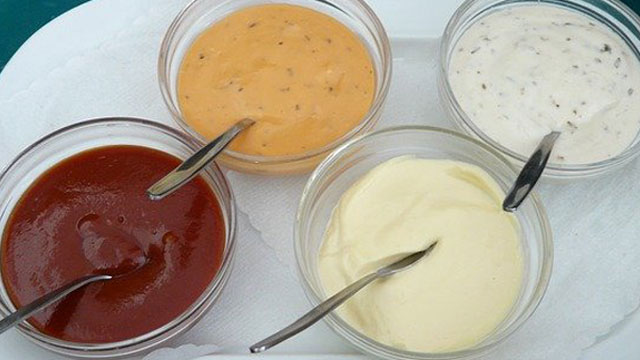 2 Use a base spread then add to it. 
Do you like your palaman creamy, tangy, or spicy? You can raid your bottles of ingredients for some ideas. The most common spread base is mayonnaise. This is a great neutral spread, so there are many ways to make it more delicious. However, There are other spreads you can use, too. Here are other options you can use to mix and match with mayonnaise: 
• mustard 

• ketchup 

• sour cream 

• prepared pesto

• barbecue sauce 

• heavy cream 

• yogurt 

• pickle relish
• cream cheese
• hummus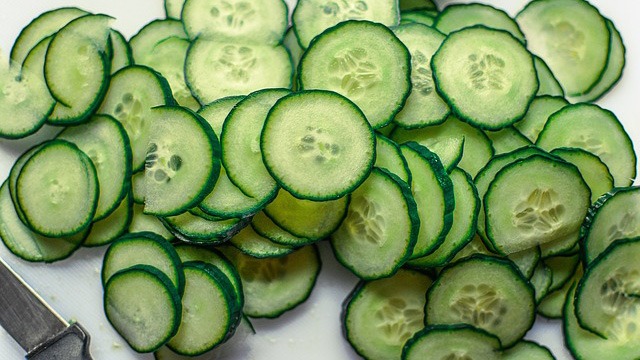 3 Add vegetable slices.
Since you'll be putting a spread on your sandwich bread slices, you may want to place a barrier between the spread and the bread itself so that it doesn't make your sandwich soggy in time. You can use lettuce leaves but there are other vegetables and even fruits you can use, too. Here are a few ideas:   
• cucumbers 

• carrots  

• bell peppers

• tomatoes

• sprouts 

• apples 

• pears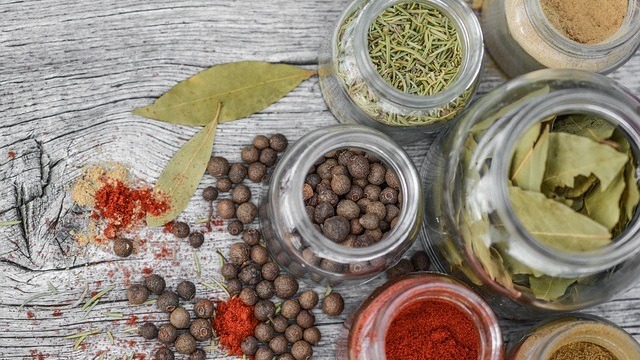 4 Add herbs and spices. 
You have a spread but there are other ways to make it have even more flavors. Use herbs, spices, and even prepared spice mixes to amp up the taste of your spread. Love some heat? Add chili pepper or cayenne.    
ADVERTISEMENT - CONTINUE READING BELOW
Recommended Videos
• ground cumin 

• dried basil 

• dried rosemary 

• ground black pepper

• ground chili pepper 

• ground Italian seasoning 

• hamburger spice 

• curry powder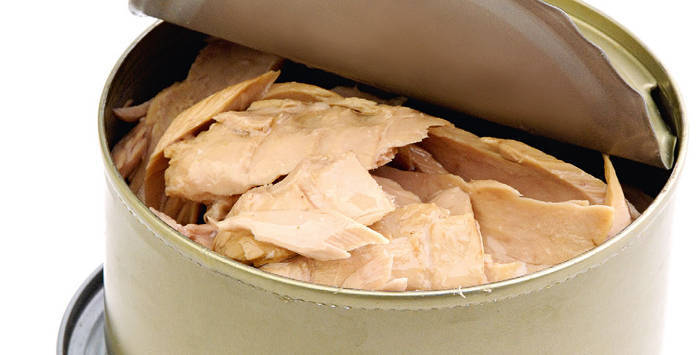 5 Add meat. 
It doesn't have to have meat but it's always a delight when it's chunky and meaty, too. You can drain canned tuna and make a tuna spread. Chop some ham to make a ham spread. You can even shred some chicken and stir that in to make a chicken spread. Keep it simple with hard-boiled egg for an egg salad spread. You can lay down cold cuts, too, for a great option that's not your usual spread.  
Just remember: whichever meat you add in, keep it small or thin, too, just like the other ingredients.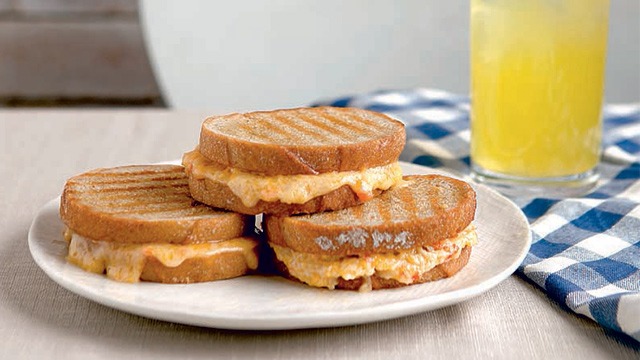 6 Don't overfill. 
A big mistake would be to overfill the sandwich by stuffing it with too much filling. While the image of a towering sandwich is gorgeous and very appetizing, the whole sandwich, even if sliced as a cross-section, still needs to be able to fit in your mouth. Taking a big bite is going to be difficult so instead of making a towering sandwich, make one that's high enough so you can take a bite that's just right.
ALSO TRY: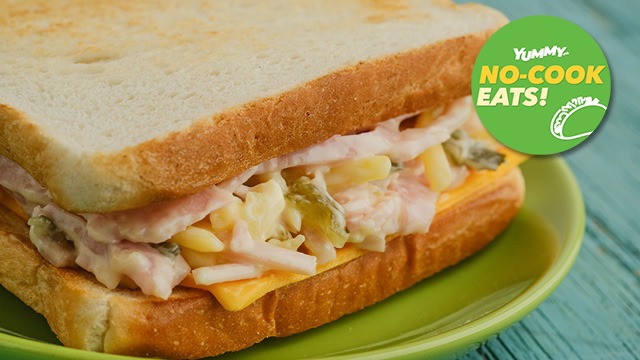 No-Cook Ham and Cheese Palaman Recipe
Posted in:
Recipe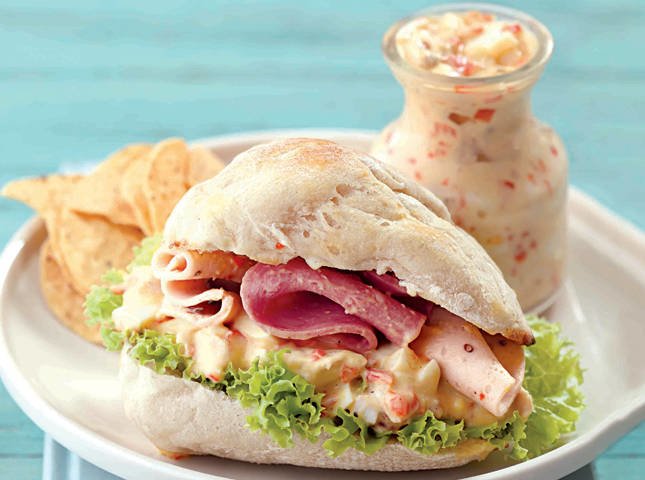 Chicken and Egg Pimiento Spread Sandwich
Posted in:
Recipe