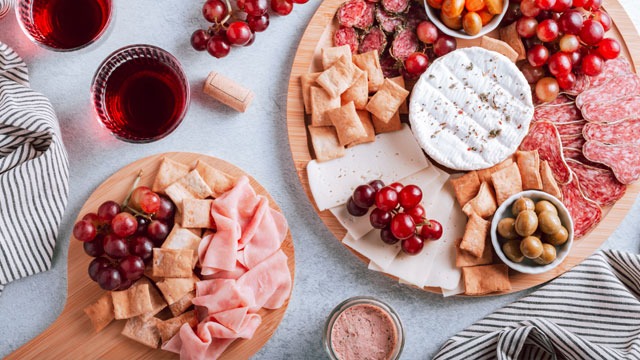 Are you planning on having a charcuterie board for the holidays, but are worried about what cheese to put on it? We got you covered! We have suggestions on delicious kinds of cheese you can buy for your meat-and-cheese board. 
What is a charcuterie board? 
The French developed charcuterie in the 15th century, which involved offal and all other parts of an animal's carcass. The traditional method of curing meats with salt stretches back over 2,000 years to the Roman Empire. On the other side of the world, cheese making began in Egypt around 4,000 years ago when milk was stored in containers and curdled formed to become cheese. 
The chef who prepares the meat is a Charcutier (meat cutter) in French. The original definition of charcuterie board is derived from the term "pork-butcher shop." While the original French definition refers to pork, modern charcuterie boards feature various foods such as pate, cheese, crackers, fruit, nuts, and dips, besides meat and pork-based products. Thus, processed meat is a logical inclusion along with artisan cheese.
Filipinos have likewise embraced the charcuterie board experience, and this festive season's dining tables will have several versions. The meat can be any kind of deli meat or cold cuts that are already cooked but the cheese is where it can get tricky.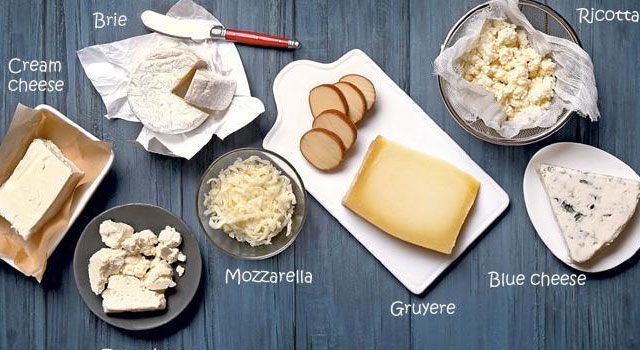 How Well Do You Know Your Cheese?
Posted in:
Cooking
Here are suggested cheese plus wine pairings for your celebratory board: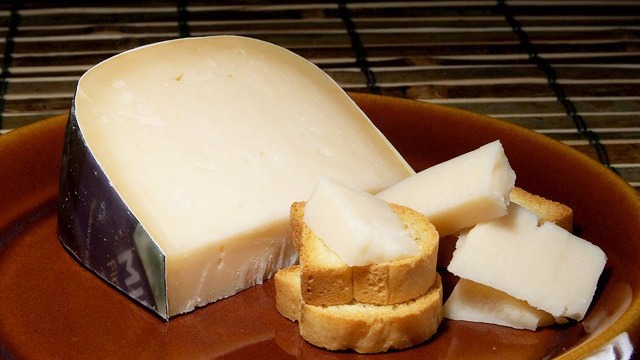 1 Gouda
Gouda, pronounced as "how-da," is named after a city in the Netherlands. It is one of the widely known cheeses with about 50-60% market share. What makes it popular is the rich, unique flavor and smooth texture. It is a semi-hard cheese, and storage is reasonably straightforward. Its thick wax covering is yellow if the cheese is young and can be consumed immediately; Yellow Orange rind for more mature cheese and black polish for the aged variety. Aged Gouda is a must-try. It is made the same way as other Gouda cheeses by heating the curds and whey together and separating the curds and whey. Then, farmers formed it into a wheel that could be easily sliced into wedges. Aged Gouda is harder and denser in texture with bold flavors that can be sharp, salty, sweet, nutty, and caramelized all at once. 
Wine Pairing: Young Goudas combine well with beer, while medium-aged cheeses pair well with fruity Rieslings or Chenin Blancs, according to the experts. A well-aged Gouda cheese pairs nicely with wines that have intense flavors, such as a full-bodied Merlot or a spicy Shiraz. Gouda cheese is available in various forms, including grated, sliced, cubed, and melted.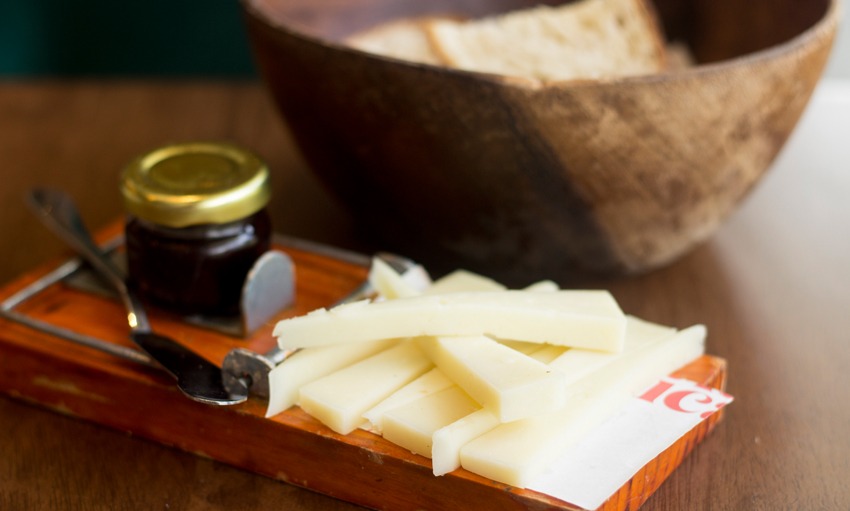 2 Manchego 
Manchego cheese, which has its origins in the La Mancha area in central Spain, is made from the milk of the Manchega sheep. Its characteristic herringbone rind and sweet flavor, which comes from the pastures of Spain's heartland, distinguished this semi-hard cheese. You can arrange it with fruits and nuts to complement its zesty undertones. The peculiar breed of the Manchega sheep and the pasture they graze merge to create a distinct flavor profile. 
It has a strong, almost spicy flavor and a rich, crumbly texture, filling, and slightly salty at the end of the meal. Many have commented on how unique the aroma is, with some saying it reminds them of roast lamb. 
Wine Pairing: Manchego is best paired with wines with a citrus, tropical fruit flavor like Merlot.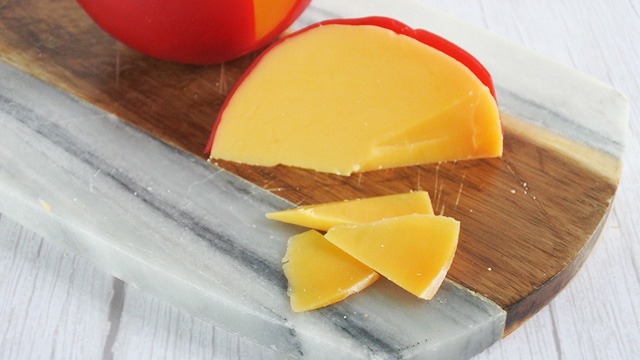 3 Edam 
Edam cheese, named after the location, was initially produced in the Netherlands. This Dutch cheese has a pale yellow interior and a red paraffin wax crust on the outside. At the beginning of the process, the flavor is mild, salty, and nutty, and it becomes sharper as it ages. Furthermore, compared to other cheeses, it has a lower fat level, with only 28 percent of the dry matter comprising fat. Early-stage Edam cheese pairs exceptionally well with fruits such as peaches, apricots, cherries, and melons, whereas you can serve matured Edam cheese with pears and apples. Our own Quezo de Bola is Edam cheese-based. Aged Edam has a mellow flavor that is slightly salty and nutty. 
Wine Pairing: Serve this with crackers, biscuits, and alcoholic beverages such as a Pinot Gris, Dry Riesling, Semi dry Riesling, Champagne, Chardonnay, and Shiraz. This cheese is delicious when grated over potatoes and served with bread, beer, or wine. Dark beers and high-quality Pinot Noirs are particularly well-suited to this kind of dish. 
ADVERTISEMENT - CONTINUE READING BELOW
Recommended Videos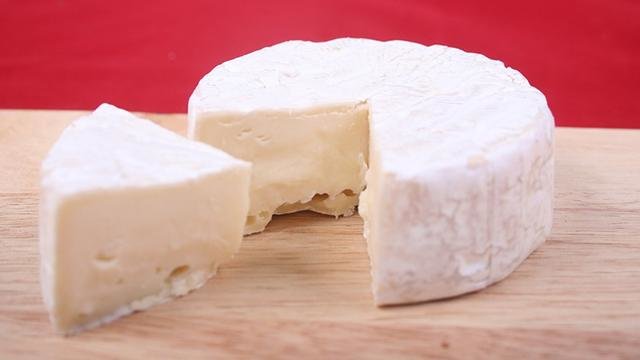 4 Brie
Brie is one of the most famous soft cheeses in the world. It is also the most well-known cheese in France. Its name is from the French province of Brie, where the product was first developed. Brie is a cheese created from cow's or goat's milk with a runny and buttery consistency. The flavor is creamy, buttery, and becomes increasingly earthy as it ages.
Wine Pairing: Brie and other soft, creamy cheeses pair well with crisp white wines, which is why Sauvignon Blanc is another excellent combination. The crisp, fruity overtones of the wine complement the Brie's creaminess.
Cheese is just part of your board, best completed depending on the flavor profile of your cheese, but common charcuterie additions include pears, grapes, nuts, water crest crackers, and for the indulgent smoked salmon and caviar. 
Remember, cheese is an acquired taste and exposure can train your palette to be more discriminating after all tastes like all good things are relative. What is essential is to enjoy what you can afford and make the most out of them.
***