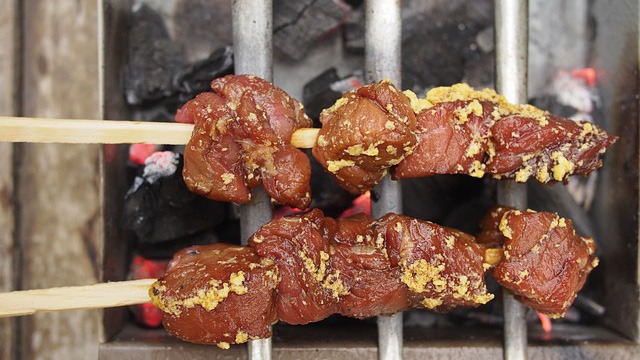 Just to make sure you are safe when grilling, it should be noted it's not safe to use your outdoor grill indoors. Your grill may emit fumes and gases from a gas or charcoal grill that needs to be dispersed to the air. 
However, if you're determined to grill and make inihaw at home and indoors, we have tips that you need to know so you can do it safely. If you live in a condo or apartment that doesn't have a backyard where you can grill safely outdoors, here are the tips you need to "barbecue" safely indoors: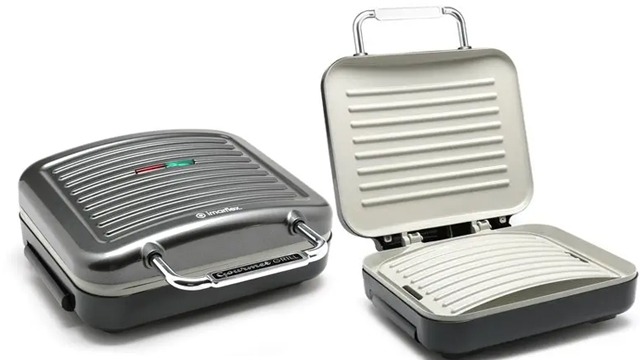 1 Use a grill pan or electric grill.
One of the best reasons to invest in a grill pan or an electric grill is to get a similar charred taste without needing to fire up some charcoal or brave the dangers of a gas from a gas grill. Instead, use a grill pan or an electric grill. These are meant to not emit any fumes that may endanger your health and linger in your home.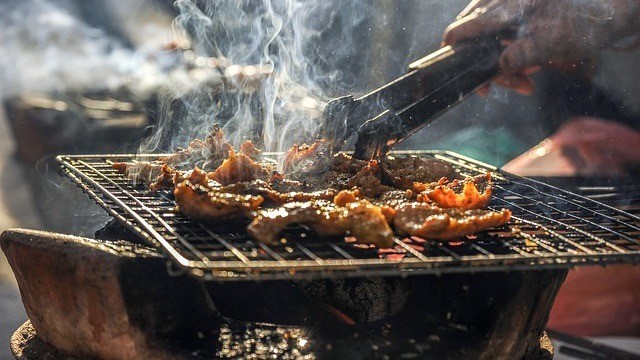 2 Open the balcony doors and windows. 
If you only have a mini grill that still uses charcoal and still want to grill food, you'll need to do a few things to use this grill safely indoors:
• Use a sturdy table. We don't want a flimsy one that may topple a hot grill off the table. 
• Grill on the balcony or by the window. The balcony is best so you can basically grill "outdoors" but a window will work too so it can prevent your space from becoming smoky.  
• Fan the smoke away and out the window. Help the smoke go out of your room by using either manually fanning the smoke out the window or directing an electric fan towards the grill and out the window. This also fans away the majority of the smells, too, that may linger in your room.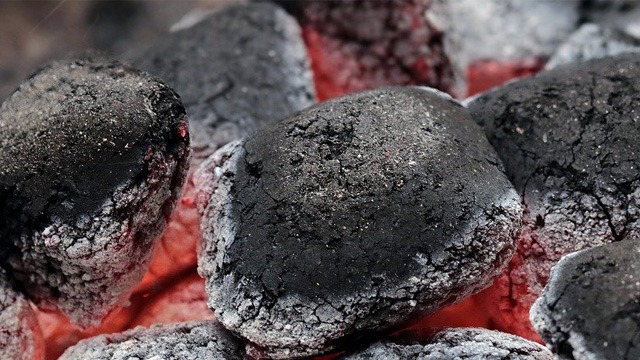 3 Use briquettes. 
You can buy charcoal from the palengke or your local supermarket but the best charcoal to use for the indoor grilling are briquettes. These are made with coconut husks and usually don't emit a lot of smoke, earning them the title of "smokeless charcoal". If you're using a traditional grill, these are a great buy. These are known locally as uling bagol or uling na bao. 
ADVERTISEMENT - CONTINUE READING BELOW
Recommended Videos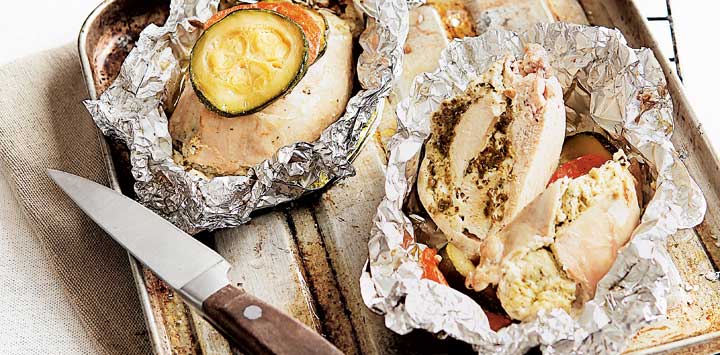 4 Wrap it in foil. 
Another reason why your grill may smoke is because of the drippings from your food. If any fat from your liempo or chicken drips onto the hot charcoal or the heating element, it will smoke or steam. To avoid this, wrap your food in foil first so that it cooks through before removing it from the foil and charring the outside for that classic charred look and taste. 
Another trick you can do with foil is to place a foil layer over the grill itself. Not only will this prevent your food from sticking, especially if you're cooking chicken or fish which are notorious for sticking on grills, you will also prevent those juices from dripping and make clean up easier, too.
Are you excited to be able to grill again even if you're just at home? Take heed of these tips when grilling at home and remember to also rest your meat so its juices can settle and stay juicy. 
ALSO READ: 
5 Remember to rest your meat!