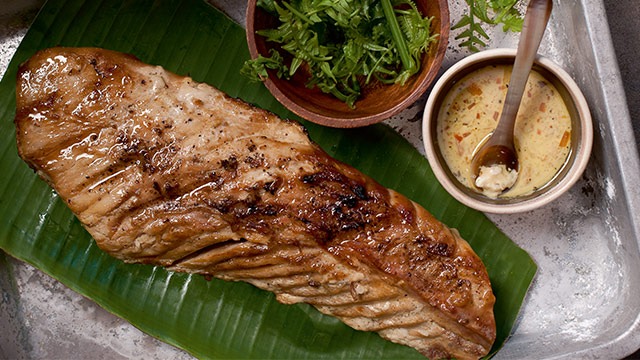 Fresh tuna is delicious any way you prepare it: on the grill, pan-seared, or baked. Tuna is a cut that is both easily available and easy to cook. While canned tuna is an easier and more economical purchase, nothing beats fresh fish. Here are the best tips we have about where to shop for tuna, what to look for when you're shopping for the fish, and how to store and handle it at home.
1 Look for the right color.
When cuts of tuna (they will usually be tuna steak cuts) are left on display for a long time, they turn dark brown and dull in color. Keep your eyes peeled for freshly-cut tuna steaks: pale pink or reddish brown are the colors that you are looking for. If you see a dark brown strip that runs down the middle of your steak cut, don't worry—it's normal!
2 Use your senses.
Does the sliced tuna meat still look moist? Is the cut fish displayed on ice or is it kept in a functional cooler? Does the tuna smell fresh? These are all great signs. If you're in doubt, always smell the fish. It's one of the quickest ways to tell if it is fresh or not. If you aren't happy with the sliced fish on display, you can ask the vendor to slice you a fresh cut if there's a whole fish available.
3 Know when and where to shop.
Farmer's Market in Cubao is known for having excellent selections of fresh seafood. You can purchase regular cuts of tuna and sushi-grade tuna in this market, too. Befriend the stall vendors—they will tell you when a fresh haul comes in and give you better prices. The same goes for your supermarket fish vendors: ask as many questions as possible to know when their fresh batches of fish come in and make an effort to shop on that day.
If you're shopping for fresh tuna in a grocery and notice that vacuum-sealed packs of tuna fillets are available in the reach-in freezers, these frozen slabs make excellent alternatives for fresh tuna on display. Frozen fish is sometimes better quality compared to fish on display. Read more about this here:
4 Always bring a cooler when you shop.
If you're shopping in a local wet market or expecting traffic while on the road, it's imperative that you either bring a small cooler with ice when you shop or leave one in your car. Exposing fresh fish to harsh heat will affect its freshness.
5 Keep tuna refrigerated.
Once you get home from your shopping trip, place your fresh tuna in the refrigerator right away. It is best to cook it on the same day you purchased it. If you plan to keep it in your refrigerator for more than 24 hours, remember to pat it dry and seal it tightly with plastic wrap prior to refrigerating it. If you opt to freeze your fresh tuna, vacuum-seal it with a zip-top bag before freezing it and always let it defrost overnight in the refrigerator.
ALSO READ: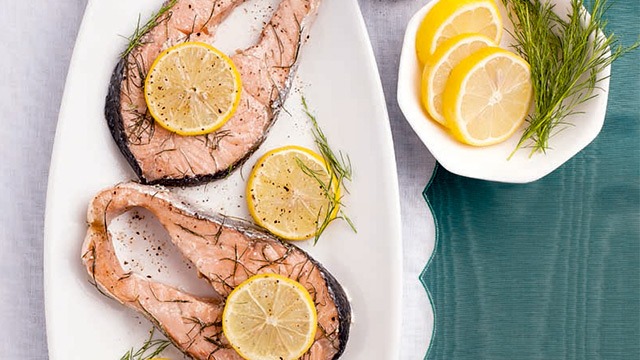 How to Cook Fork-Tender Fish
Posted in:
Cooking
ADVERTISEMENT - CONTINUE READING BELOW
Recommended Videos