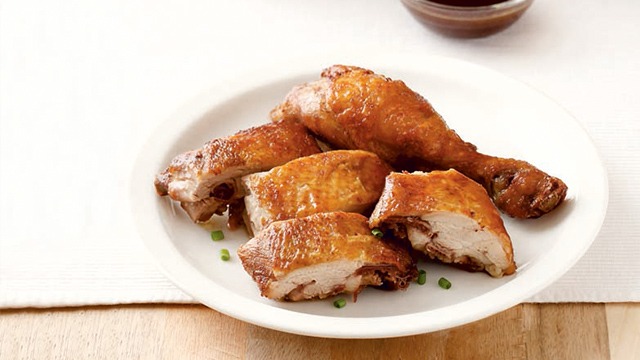 Chicken gets a bad rep from being a food safety nightmare. It is often called out for being a possible carrier of the salmonella bacteria.
The recent news in the Philippines about an avian flu outbreak in Nueva Ecija has resulted to culling, wherein livestock raisers were advised to isolate animals from avian flu-affected poultry. The Avian influenza which hit San Luis, Pampanga "tested positive for the H5N6 strain, which will make the virus transmissible to humans," according to a report from Inquirer.net. According to the report, "Agriculture Secretary Emmanuel Piñol assured the public that all poultry and poultry products in the market are safe to eat."
Unsure how to cook chicken properly? Here are a few tips and simple habits to keep in mind to make sure you are handling and preparing chicken properly:
At the store:
1 Buy your chicken last to prevent it from thawing. 
2 Keep it separate from other food, especially from produce. At the same time, if your basket or cart is full, place raw chicken under other frozen or raw meats. 
3 When packing, ensure that the bagger keeps raw chicken similarly separate. 
4 Ideally, have an ice cooler handy to keep frozen foods chilled during the trip home.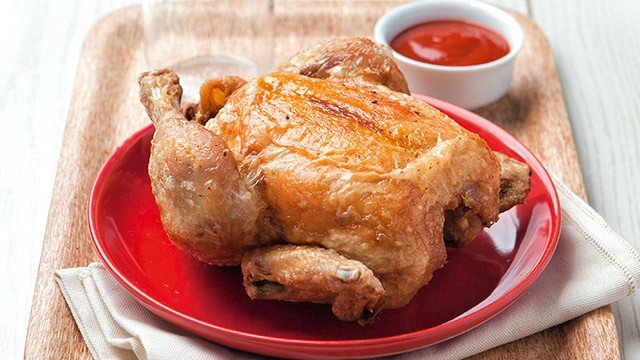 At home:
1 As with any frozen meat, if you buy frozen chicken, defrost it in the refrigerator on a tray that will catch any liquid that may drip from the chicken and minimize any cross contamination that may occur. A fully frozen whole chicken may require at least 2 days in the refrigerator to fully defrost. 
2 When storing chicken, always place chicken on the bottom-most area, preferably on a tray. 
3 Never store raw chicken above or beside cooked or ready-to-eat foods to prevent raw chicken juices from dripping onto or otherwise contaminating those foods. 
4 Ideally, have a separate chopping board used exclusively for chicken. 
5 Wash with soapy water the entire sink and its fixtures as well as the surface used after prepping the chicken. This minimizes any cross contamination that may have splashed from the chicken while prepping. 
6 Sanitize the chopping board daily after washing by submerging it in a solution of 1 tablespoon bleach per 1 gallon (about 3 3/4 liters) water for about 5 minutes. Rinse and dry as normal. 
When Cooking: 
1 Always cook chicken fully. To accurately check, an instant-read thermometer inserted into the thickest part of the chicken should read at least 160F (carry-over cooking off the heat will make it reach 165F, the minimum internal temperature suggested safest for chicken).
2 When cooking chicken without a thermometer, pierce with a knife or fork the thickest part of the chicken and check the juices that run out. It should run clear. If not, cook further until it does. 
3 It's recommended that chicken not be stuffed, especially with raw ingredients. Because chicken needs to cook at an internally high temperature, the stuffing may not fully reach the suggested temperature of 165F before the chicken meat overcooks or dries out. It needs to reach that temperature because chicken juices will have dripped into the stuffing necessitating it be cooked to the same minimal internal temperature as the chicken. Instead, cook the stuffing separately from the chicken.