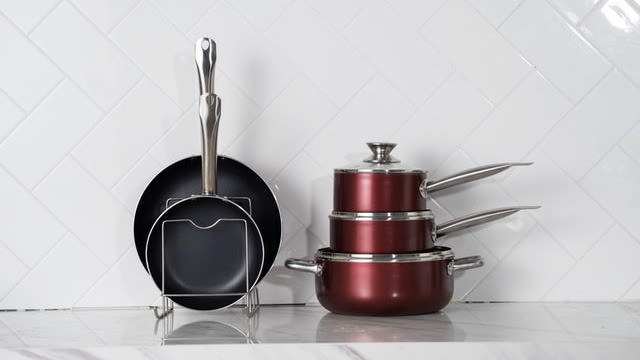 Induction stoves are fantastic stoves. Electric stoves like the induction stove are required cooking stoves for many who live in apartments and condo buildings. This is also highly recommended even for those who do not live in such buildings because it runs on electricity and there is no need for gas.
However, using an induction cooker means you need special cookware to use on it. Not just any pot will work! That's because these pots require a magnetic bottom for these to activate the stove. This is both a safety feature as well as an electricity-saving feature. 
How can you tell if the cookware you already have or are looking to get is induction-ready? Here are three ways to tell: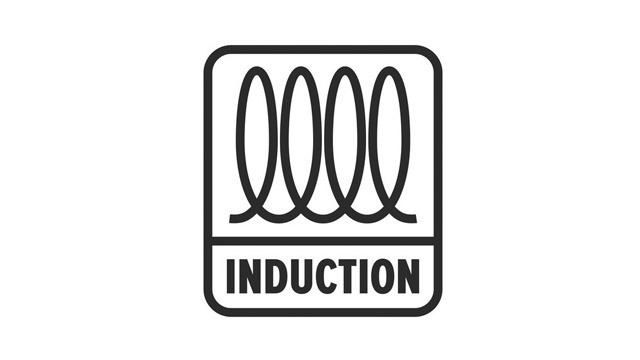 1 You will see the Induction symbol.  
See this coiled symbol? Look for this symbol to find out if your cookware will work on your induction stove. Even without the word "Induction" a quick look at the box or the bottom of the pan with this symbol means it's induction ready.
If a symbol isn't shown, it's also common to read the words "induction suitable", "induction compatible", or even "induction ready" stamped on the bottom of the cookware. 
2 Grab a magnet. 
You can check if your existing cookware will work on an inductive stove by using a normal magnet. If the magnet sticks to the bottom of your cookware, you don't need to change your cookware at all. Keep it handy for when you go shopping for new cookware, too. 
3 Place it on the stove. 
If you have no magnet and there is no symbol on the cookware or even the package it came in, the last thing you can do is try it on the stove itself. Place your pot or pan on the stove. Turn on the stove and see if it registers an error reading. If there's no error reading, your stove accepts your pot as a suitable one. 
Just note that this is common for cast iron pots and pans. However, it should also be noted that there have been reported incidents where cast iron cookware cracked when used on induction cookware. Best to always be careful. 
Last bit of advice if you're on the market for cookware: you may be tempted to buy the most affordable kind of cookware. Don't be. While these pots and pan seem like a great purchase, we do caution against buying cookware that doesn't have a heavy bottom or at least a double-lined bottom. This is because pots and pans used on induction could be susceptible to deforming or becoming misshapen in time.
ADVERTISEMENT - CONTINUE READING BELOW
Recommended Videos
Since the heat might not be evenly distributed as it would be if your pot is heavy-bottomed, only the spot where the heating element is in contact will heat up. The rest of the pot won't heat up as much, and the difference in temperatures encourages warping. 
So, if you want to save in the long term, check to see if it will work on your kind of stove and invest in quality cookware that will last if you want to enjoy cooking. 
***