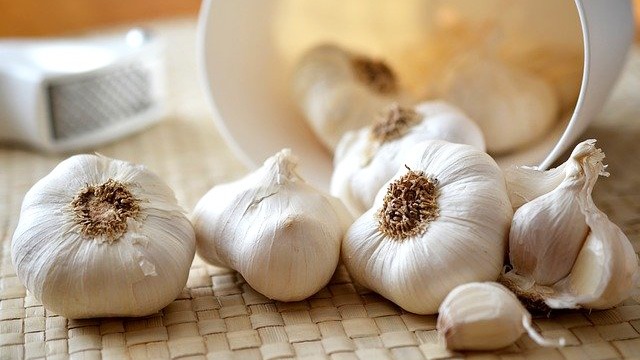 Three of the most basic ingredients in any Filipino recipe is the trinity of garlic, onions, and tomatoes. This easy and simple Spanish-style sofrito combo creates the start of many of our stews and stir-fried dishes. 
If you hate chopping onions because it makes you cry, there's a trick to making sure you don't shed a tear when preparing onions! Slicing and dicing tomatoes is all about using the sharpest knife you have in the kitchen so you can cut through the plasticky tomato skin. Break through that barrier and slicing tomatoes is fairly easy. Garlic cloves meanwhile are small and unwieldy to handle which is why chopping these up with a knife is cumbersome. Garlic also stains and transfers its odor to your hands. 
You're probably already used to chopping up onions, garlic, and tomatoes on a regular basis but it doesn't mean that you have to like doing it, especially those tiny little cloves of garlic. If you find chopping up any of these three ingredients, especially the garlic cloves, is a chore that you would rather foist on someone else, we have good news for you: You don't have to chop it up anymore. 
If you hate the task of chopping garlic, here are five ways to use kitchen gadgets and small kitchen appliances to make chopping garlic with a knife a thing of the past!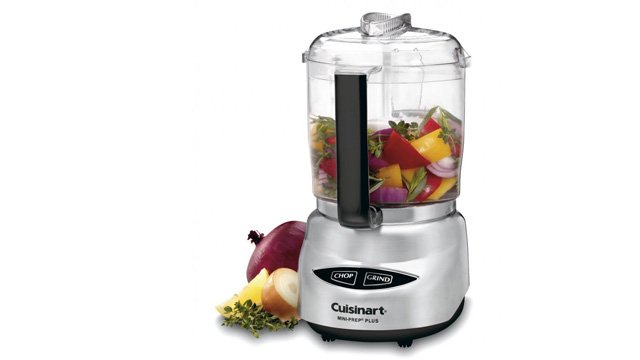 1 Use a mini chopper or food processor. 
This is the fastest way to get those tiny little cloves finely chopped in seconds! However, for small jobs like garlic, a mini chopper is best for this task or any small quantity. If you have the bigger, full-sized version of this appliance, why not make a big batch of finely chopped garlic stored in oil so you don't have to do it every time you need to use it? Just peel those garlic cloves, add oil, and finely chop! Then, store in the refrigerator with a layer of oil to protect it from spoilage and you're good to add a spoonful or two whenever you need it.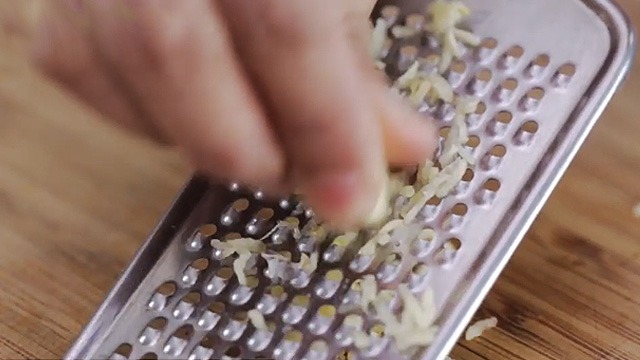 2 Use a grater or Microplane. 
The grater might be one of the most underutilized yet useful gadgets in your kitchen. This doesn't just grate vegetables, it can also grate small garlic cloves too with ease. You can even use a Microplane if that's what you have since garlic doesn't break down into mush when pressure is applied as you grate. Plus, it grates wonderfully and easily to add to dishes like this easy lumpia recipe.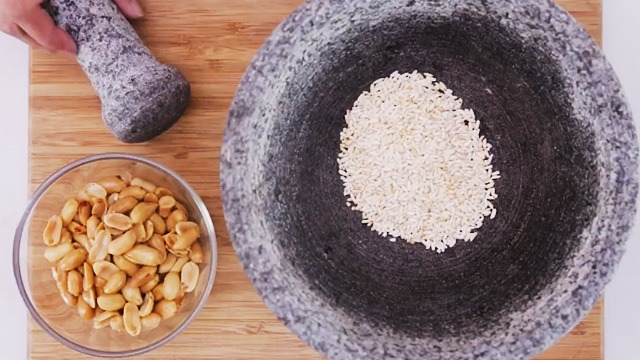 3 Use a mortar and pestle. 
Your relatives probably used this duo the most often and if you don't have one, we think you should get one. This doesn't just smash garlic into mush. It creates a paste that is infinitely more potent than one that's been finely chopped. That's because smashing and grinding the garlic into a paste with this kitchen tool duo releases the flavors better than mere slicing. If you love the taste of garlic but don't necessarily want to do all the work and have garlicky hands afterward, too, this is the tool to use. You can even use to make peanut paste and grind rice into a powder for an authentic tasting kare kare recipe!  
ADVERTISEMENT - CONTINUE READING BELOW
Recommended Videos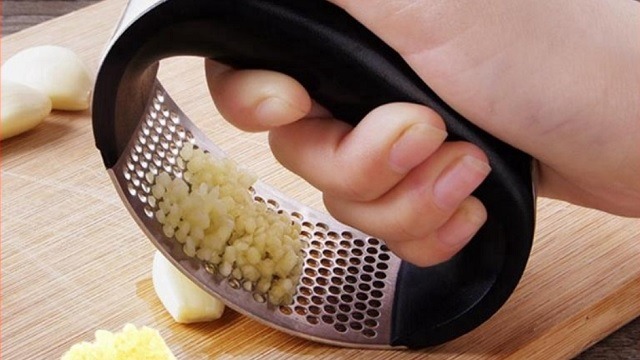 4. Use a garlic press. 
This handheld garlic press easily minces garlic without using your knife! Plus, you don't have to get your fingers smelly while doing it either. Just peel and position it on your board and use your weight or strength to press that garlic through the holes for perfectly pressed and crushed garlic. You can use the traditional garlic press with similar results, too!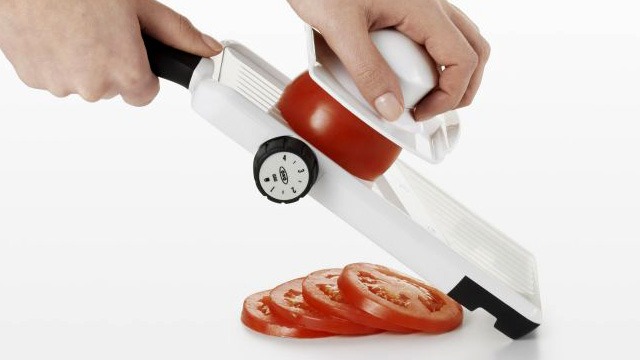 5 Use a mandoline or slicer. 
If you have this kitchen gadget lying around, bring it out when you want some garlic chips! The mandoline (not to be confused with the stringed instrument the mandolin) is a precision slicer and for garlic, that means you get perfectly sliced garlic chips with every pass through the blades. You can even adjust the settings so you can get paper-thin slices that melt in your mouth when gently simmered in oil or become super crispy when toasted.
If you're not too much of a fan of the sharpness of garlic but love its flavor when it's gently and perfectly cooked, you can just roast the garlic until softened instead. Here's how to do it easily:
1. Slice the garlic head in half in the middle. Drizzle both sides with oil. Wrap each in foil.
2. Bake in an oven preheated set to 350 degrees F/180 degrees C for 30 to 35 minutes, or in a turbo broiler for 20 minutes.
3. Let cool slightly. Remove roasted garlic segments from the skin. Serve. 
ALSO READ: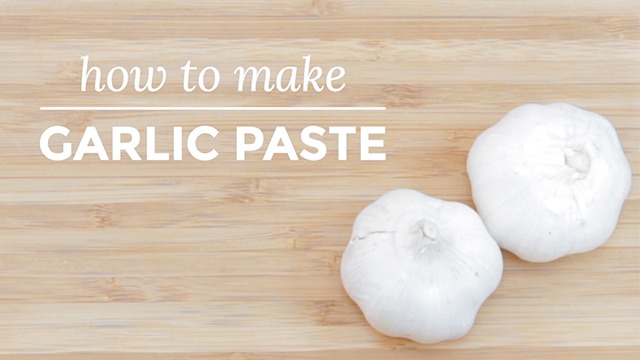 WATCH: How to Make Garlic Paste
Posted in:
Cooking
***
Thinking about what to cook next? Join our Facebook group, Yummy Pinoy Cooking Club, to get more recipe ideas, share your own dishes, and find out what the rest of the community are making and eating!
Got your own version of the classic dishes? Pa-share naman! Get your recipe published on Yummy.ph by submitting your recipe here!