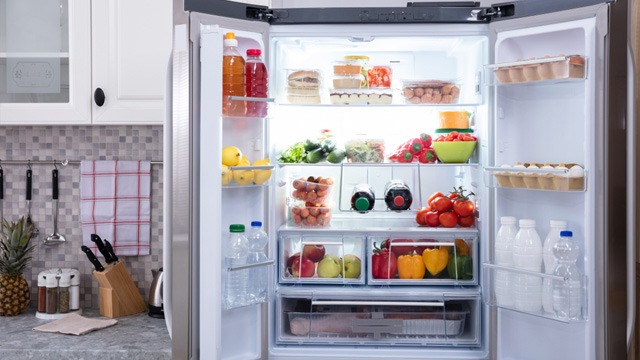 It's the new year, and it's time to do some cleaning. The appliance that might need a cleaning overhaul is the refrigerator. It's common to see refrigerators so full especially over the holidays that you cannot store anything in it anymore.
If this happens to you on a regular basis, you need to learn to throw food out. Not everything needs to go, though. If you're unsure what you should and do not need to throw out just yet, here is a quick guide on what to throw out of your refrigerator: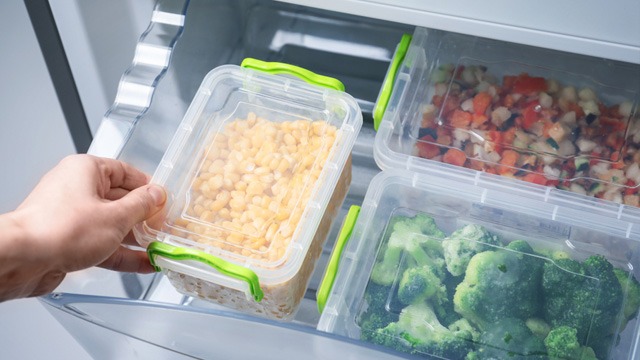 1 Fruits and vegetables that have mold or gone bad 
This is easy. Any produce, fruit or vegetable, that has developed mold or has become slimy or is rotting should be thrown out. If you have a compost bin, this is perfect to add to that pile.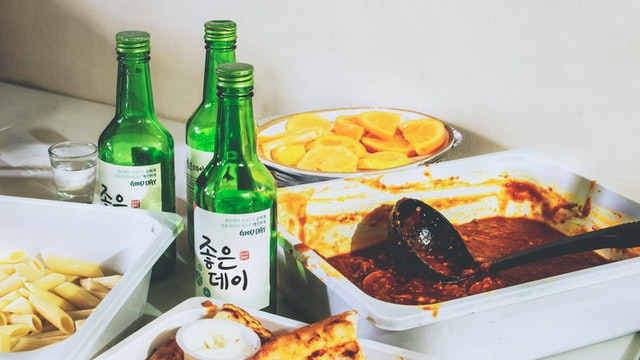 2 Leftover food stored for too long 
The holidays is a time that is notorious for filling up your refrigerator with leftover food. An excess of food is a welcome problem for many people! However, when it begins to pile up and can not be consumed within three to four days, the recommended storage of leftovers by the US Department of Agriculture's Food Safety and Inspection Service (USDA FSIS), it's best that it should either be frozen or thrown out.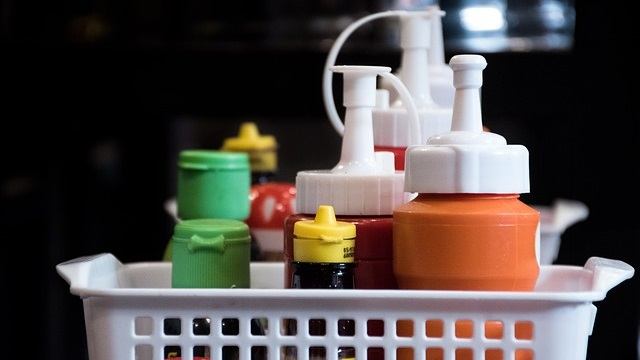 3 Condiments that have expired or spoiled
There are certain condiments that are best stored in your refrigerator. This includes the lechon sauce you love serving with crispy pata and lechon kawali, mustard and ketchup for a longer storage life, and even that bottle of chili paste you like adding to your siomai. 
However, these same condiments need to be thrown out if it has expired or earlier if it shows signs of mold or spoilage.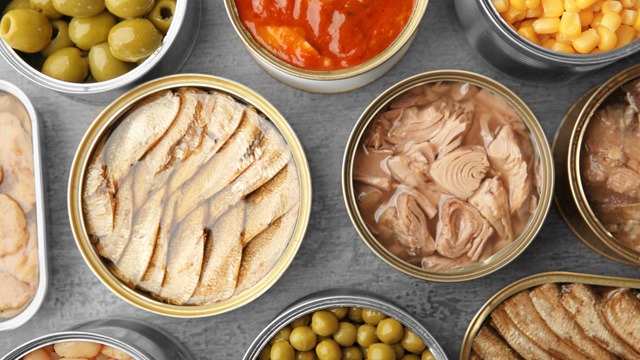 4 Food left in its packaging for too long 
Admit it. You don't always transfer leftover food from cans and packets into another container. It's so much easier to believe that you will use up the remaining food soon so it won't go to waste.
However it's the new year and if you still haven't used up the last 1/2 can of mushrooms, 1/4 packet of tomato sauce, the last two tablespoons of condensed milk, or the 1/2 pack of all-purpose cream by now, you might never do it. It might be time to toss these out. If the food has dried up or developed mold, throw it out. If the food has absorbed smells and aromas, throw it out.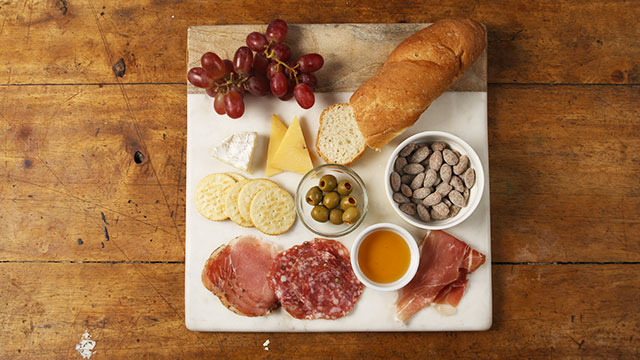 5 Soft cheese and cured meat beyond its time 
You may want to hold on to those packages of soft cheese and the meats that went into your DIY cheese board. However, unless the cheese are all hard cheese and the cured meat vacuum packed, chances are the cheese is best thrown out within one week and the meat within a few months.
This is because soft cheese does not last long since it's a fresh cheese. Once opened and out of its sanitized packaging, these will begin to develop mold so it's best to eat it all up within the time it's still good or throw it out. This applies to cured meat since it will start to lose its flavor after being exposed to air. This is best when vacuum-packed, so it will not lose any more flavor or become slimy in time. 
ADVERTISEMENT - CONTINUE READING BELOW
Recommended Videos
***
Thinking about what to cook next? Join our Facebook group, Yummy Pinoy Cooking Club, to get more recipe ideas, share your own dishes, and find out what the rest of the community are making and eating!
Got your own version of the classic dishes? Pa-share naman! Get your recipe published on Yummy.ph by submitting your recipe here.