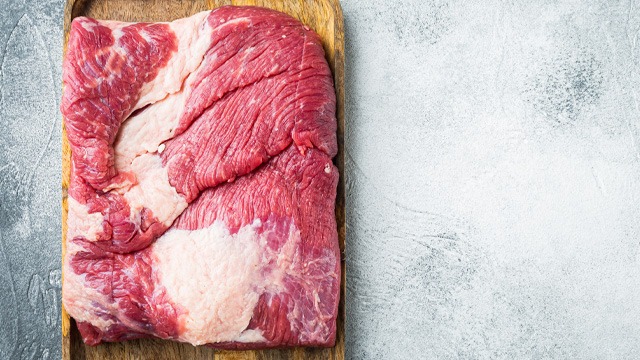 If you have ever eaten at an American-style barbecue place, you will know this menu item: the beef brisket (punta y pecho). You may have tasted it as smoked brisket or had it stuffed into a deli roll as pastrami. You might even have had it when you ate a homemade corned beef meal! These are just a few of the kinds of meals you enjoyed that used the beef brisket cut. 
The brisket is a beef cut that is taken from the front of the breast area of the steer near the front leg. It's one of the toughest cuts of meat which makes it ideal for recipes where require long and slow cooking to make it tender. It takes time to cook but the resulting dish is well worth the patience since it's also one of the most flavorful cuts of beef. 
The beef brisket is also known as punta y pecho. It's not a common local cut but you may be more familiar with this cut with these names:
• mechado or caldereta cut
• beef cubes
• ground beef 
Dishes such as mechado and caldereta are perfect for the brisket since these are both long and slow cook recipes. You may also find this ground up and made into ground beef. This beef cut may be a tough cut but you know that when cooked right, the brisket results in super tasty beef dishes. Here are recipes to try: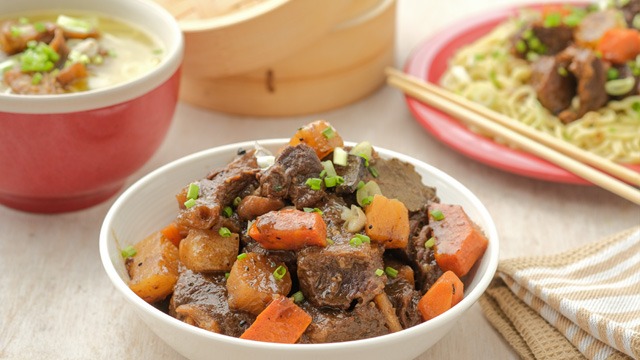 1 Hong Kong-Style Beef Brisket Recipe 
This legendary dish is well-loved for good reason. This dish has melt-in-your-mouth tender beef cubes in a flavorful sauce. The chunks of vegetables are optional but highly recommended since the sauce is delicious when absorbed by the labanos or radish and carrots. It's a Chinese dish so don't forget there must be star anise and sugar added!
Plus, there are three ways you can serve this savory-sweet beef stew: with noodles, in congee, or simply with plain steamed rice.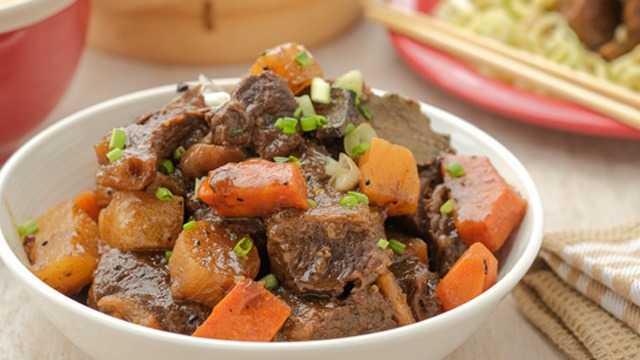 Hong Kong-Style Beef Brisket Recipe
Posted in:
Recipe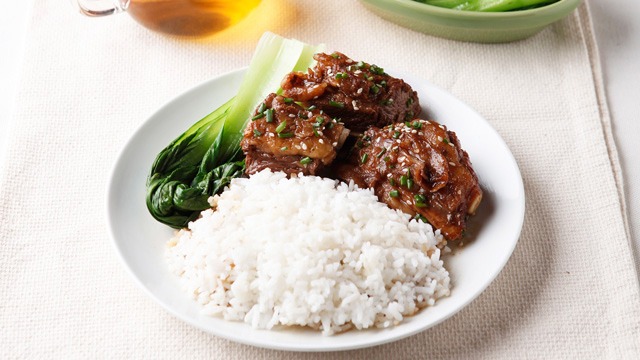 Easy Chinese Braised Beef Brisket
Posted in:
Recipe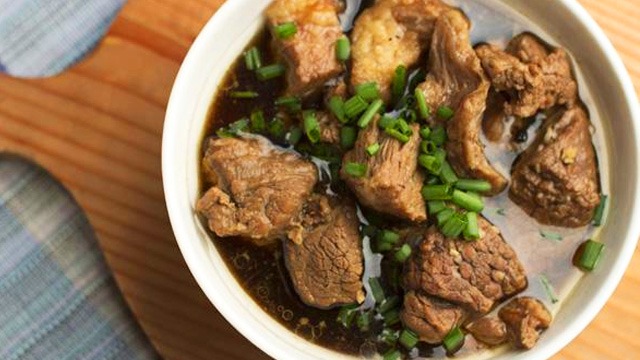 2 Beef Pares Recipe
This is one recipe that is cooked long and slow that you didn't know used the brisket as the beef cut. This sweet, savory, and garlicky recipe is delicious on its own since beef is the star of the dish. Serve it with lots of steamed rice or use it to top a hot bowl of beef mami.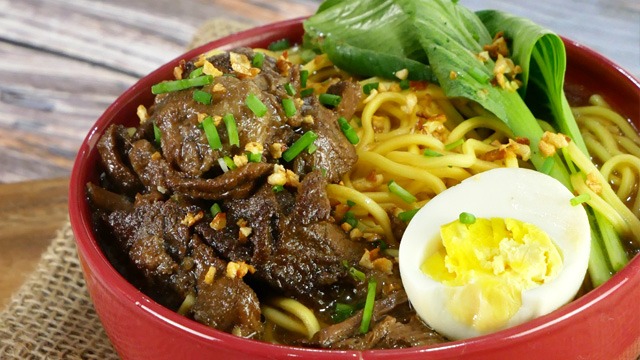 Easy Beef Pares Mami Recipe
Posted in:
Recipe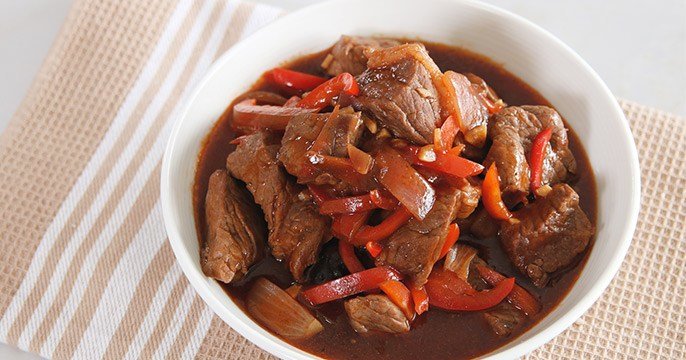 3 Beef Asado Recipe 
Not all asado dishes are made with pork! This sweet and savory recipe uses strips of beef brisket so that you don't have to cook it as long to make it tender.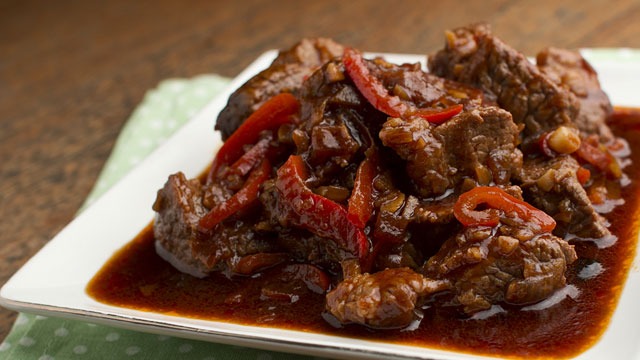 Beef Asado
Posted in:
Recipe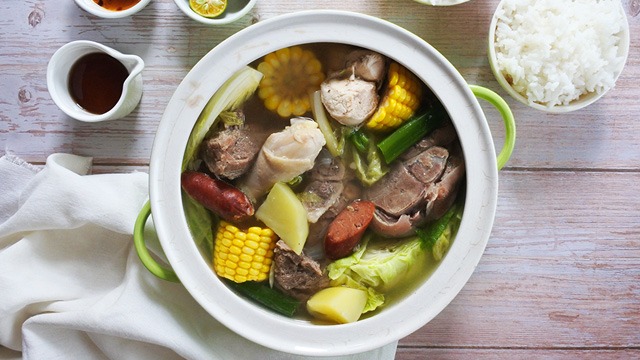 4 Beef Nilaga Recipe 
The nilaga is one of the most simple of beef dishes. It's a good reason to choose a flavorful cut of beef so that the broth that's made is also super tasty! Keep it simple with cabbage and potatoes or jazz it up with corn, chorizo, mushrooms, and other veggies to make it even more appetizing. You can add siling labuyo for instant heat!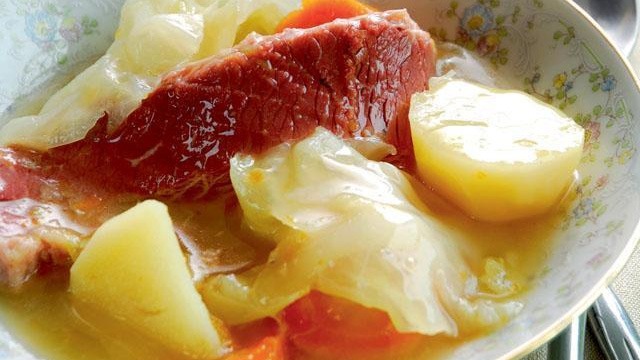 5 Corned Beef with Cabbage and Potatoes Recipe 
Did you know that you can buy fresh corned beef that's not been shredded yet? This hunk of beef is cured, braised until tender, and then vacuum packed. Enjoy it as it was meant to be eaten, gently simmered with cabbage and potatoes, or you can make some corned beef sinigang. 
ADVERTISEMENT - CONTINUE READING BELOW
Recommended Videos
Mister Delicious Corned Beef Brisket, 500 grams, P750, Pacific Bay
Fresh Corned Beef, 1 kilogram, P590, Primebeef Company
***