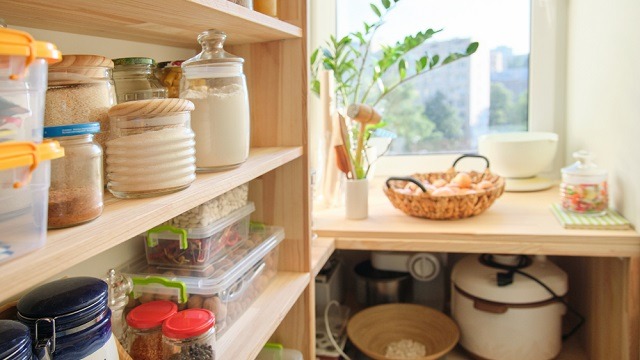 Take a good look at your kitchen. If you ever find yourself scrounging around for tools, gadgets, and even an appliance frequently, you may have an unorganized kitchen. It's unorganized because you do not have your kitchen stocked in a way that is productive and efficient for you. 
You should be able to find the equipment that you use every day easily. Any gadgets and appliances that you do not use with any regularity should be moved out of your immediate reach. By removing these unessential from the pantry and even the countertop, you can make room for the appliances and tools that you use and need on a daily basis. 
If you find that your cabinets and pantry are becoming both unorganized and inexplicably full, here are ideas on how to declutter your kitchen: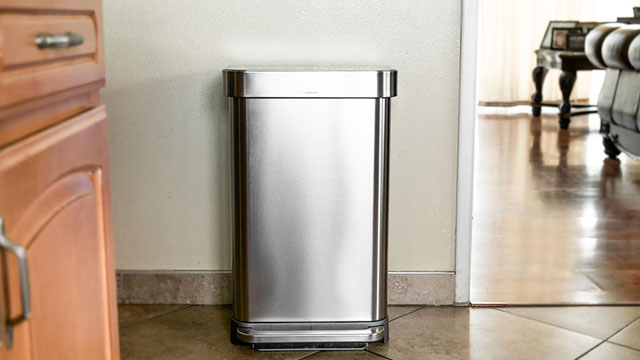 1 Discard broken and useless items. 
The first rule of decluttering any room or area is throwing out anything that is broken (and will not or cannot be fixed) and discarding any that you no longer or will no longer use. Broken items obviously can no longer be used so unless these bring you joy despite being broken, toss these out. As for the items that you don't use, these are probably the kitchen tools and gadgets that you thought would be useful but discovered were either exactly the opposite or have a tool that does its job easier and better. 
If you're not fond of tossing out appliances, gadgets, and other tools that are still functioning and not broken, hold a garage sale, gift it to someone who might appreciate or find a use for it, or donate to a worthy cause.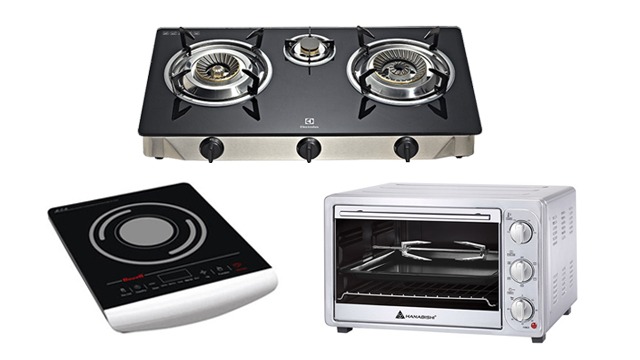 2 Transfer appliances. 
Do you really use that stand mixer regularly or do you just think it's pretty? Don't let how attractive or impressive it is to rule what stays and what goes. You need to ask this of yourself for every appliance that is on the countertop, so you can determine which can go back in its boxes and into storage and what can be left on the counter. 
You can also leave that one appliance that you feel you should be using more often on the counter, so you are inspired to use it. Since it's already out of its storage box, you might find that you do indeed use it more often if you see that it's ready to use. 
ADVERTISEMENT - CONTINUE READING BELOW
Recommended Videos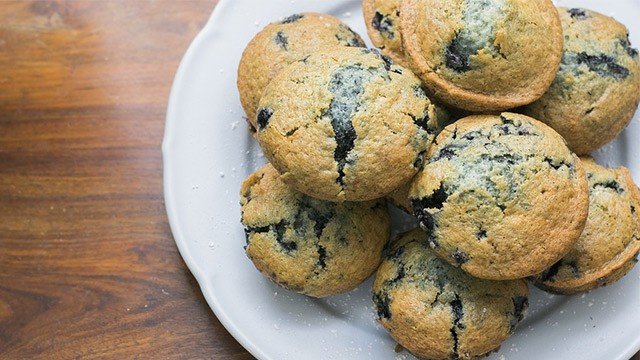 3 Transfer seasonal items to cabinets. 
Once the holidays are over, you should transfer specialized cooking equipment and baking tools that you do not normally use. These items and any other themed items that you only use for particular occasions can go into storage cabinets until the next holiday or special occasion comes around. Until then, you can store these out of sight.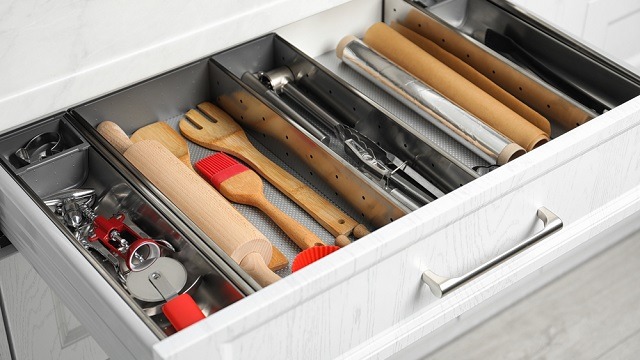 4 Reorganize your drawers according to essentials.  
Drawers are especially prone to becoming junk drawers. Most utensils are easily thrown into this storage option. Stop yourself from making these kinds of drawers and instead transform them into more functional areas. 
To make your drawers more efficient for your use, separate your utensils and gadgets into a pile of tools you use every day and another pile of tools that you use only occasionally. You should place the tools you use frequently into the top drawer for easy access. For tools that are too large for your top drawers, place these in the bottom larger drawers nearest your work area for easy access.  
For tools and gadgets that are not regularly used, these can go into storage bins and stored in your cabinets or pantry or it can go into the drawers furthest from your working area.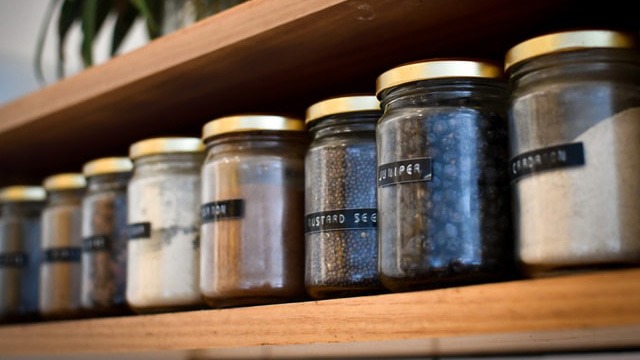 5 Rearrange your shelves. 
For a truly organized kitchen shelf that's in your immediate work area, you need to clear it out of items that are merely decorative and replace these with jars and cans full of ingredients and utensils that you do use regularly. These can be dried herb and spice jars because you love using these in your cooking, cans and packets of your favorite brand of tomato sauce, or utensil holders that allows you easy access to the cooking spoons, spatulas, and other cooking tools that you love to use in your every day cooking and baking. 
Are you planning on spring cleaning your kitchen this new year? Let these tips and tricks help you make your kitchen into a more organized and functional room that will be a joy to work in day in and day out.  
***
Thinking about what to cook next? Join our Facebook group, Yummy Pinoy Cooking Club, to get more recipe ideas, share your own dishes, and find out what the rest of the community are making and eating!
Got your own version of the classic dishes? Pa-share naman! Get your recipe published on Yummy.ph by submitting your recipe here.