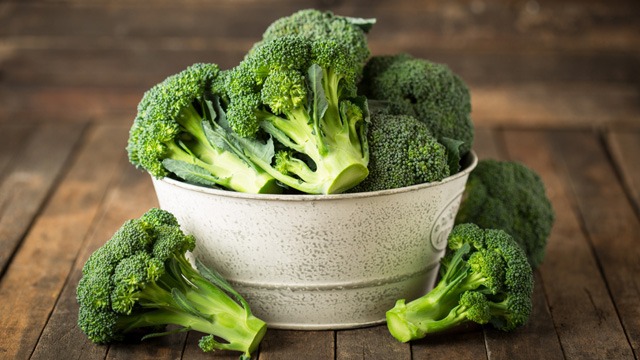 Broccoli is a super ingredient. There are health reports that suggest that it's not just good for you, but it's also delicious as an ingredient. It's fantastic when added to dishes such as stir-fries like chop suey, beef in oyster sauce, and even roasted as is for a side dish. 
There are some times when you postpone using or cooking an ingredient to another day or even for the next week. Knowing how to store vegetables properly is important for these instances so your favorite vegetables won't go to waste. 
Learn how to maximize your broccoli's shelf life so it's as fresh as it can be when you finally use it for a dish. Here are two ways to preserve your head of broccoli: 
1 Blanch and freeze. 
If you want to ensure long-term storage, this is the best way to do it. You'll need to cut up the broccoli head to do this easier. Blanching the vegetables in simmering water and then plunging them into an ice bath is the best way to preserve not only the color, but also the nutrients of the vegetable. Here's what you do: 
1 Cut broccoli into florets. Trim the stem until the tender centers are exposed and cut into strips or as desired. 
2 Bring a pot of water to a boil. Add broccoli pieces and cook about 2 to 3 minutes. 
3 Once blanched, immediately place in a bowl filled with ice and water by your cooking pot for an easy transfer. The shock stops the cooking process and leaves the veggies crisp and bright.
2 Store whole heads loosely. 
If you're using the broccoli within a few days, the best way to preserve the broccoli is to store it in the refrigerator. Broccoli thrives best in cold weather and the refrigerator is the best choice. Cover the broccoli head loosely with a plastic bag. Do not rinse until you're ready to use and prep it since water can speed up its spoilage. Then place in the refrigerator, the crisper if you've got space. 
***