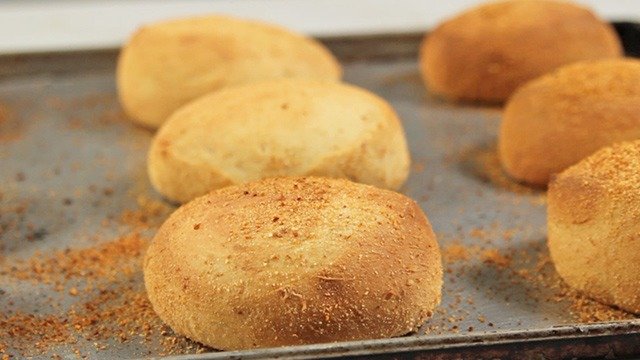 Have you been baking more often lately? Is making pandesal one of your quarantine baking projects?
One of the important ingredients of pandesal is breadcrumbs. This isn't so much as an ingredient that is needed to make the bread but it is an ingredient that makes the pandesal the bread that you are familiar with and love.
Breadcrumbs are not always available in the supermarket and for those days that you need it but don't have it, you can make breadcrumbs at home. It's super easy, especially if you have a blender or a food processor.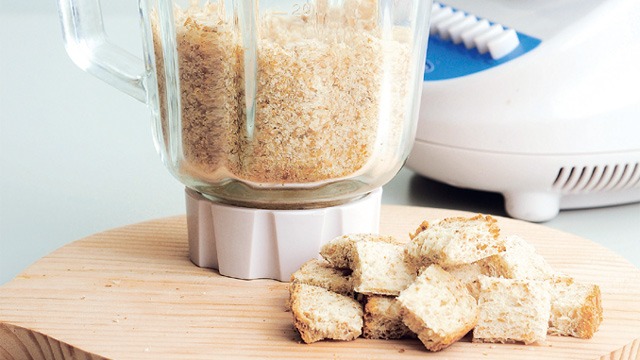 However, while you can use the crust trimmings from your bread slices when you make a sandwich without any crusts, why wait for when that happens? You can make breadcrumbs with fresh bread! The trick to that is making breadcrumbs without waiting for the bread to become stale is to remove as much moisture in the breadcrumbs as possible. To do this, you should toast the bread until crisp. You can actually do this before or after you have made the bread into crumbs.  
Here's how to do to make breadcrumbs using fresh bread: 
1. Tear or cut fresh bread into cubes. (If desired, place in a blender and process until fine. This makes fresh breadcrumbs ala Panko breadcrumbs.) 
2. Toast bread in the toaster, toaster oven, or even in a frying pan over medium heat. 
3. Once toasted, crush the breadcrumbs as roughly or as finely as desired.        
To store these breadcrumbs, place toasted dry breadcrumbs in an airtight container and keep it in a cool, dry area if you're using it within 2 to 3 days. Refrigerate or even freeze if you're storing it for longer. 
ALSO READ: 
***
Thinking about what to cook next? Join our Facebook group, Yummy Pinoy Cooking Club, to get more recipe ideas, share your own dishes, and find out what the rest of the community are making and eating!
Got your own version of the classic dishes? Pa-share naman! Get your recipe published on Yummy.ph by submitting your recipe here!
ADVERTISEMENT - CONTINUE READING BELOW
Recommended Videos