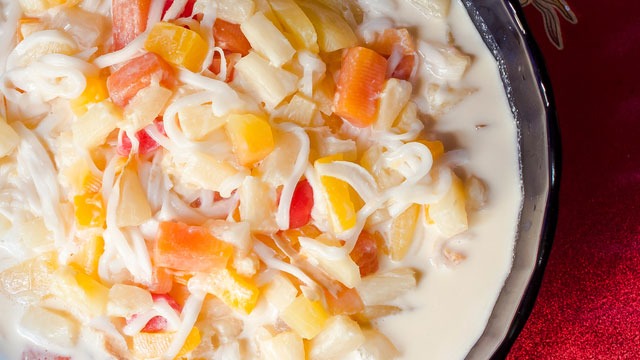 It's a tradition to have a fruit salad for dessert on the table for Noche Buena! The fruit salad can be as basic as a fruit salad with just three ingredients or it can be a tweaked version where the cream is substituted with yogurt or cream cheese dressing or the fruit cocktail is substituted with the freshest fruit of the season! 
Whatever version you make for your fruit salad, you might want to level it up with buko or coconut strands to make a buko salad. However, if you do, there is one big tip that you need to know if you do decide to add it: add it before serving or freeze it. 
Why do you need to treat a buko salad differently from a fruit salad? Buko as you know is a fresh ingredient. Not only that, buko is an ingredient that easily spoils. Since buko easily spoils, adding it to the fruit salad too early can shorten the expiry date of your fruit salad. 
To prevent this, many freeze their buko salad to keep it from spoiling. This is a great make-ahead tip for those who might find that they will be short on time on the day itself. You do have to chill the fruit salad completely to make it as refreshing and delicious when ready to eat. When it's frozen, you just need to thaw it enough to make it scoopable. However, this will change the texture of the fruit salad from creamy to almost an ice cream or sorbetes. 
If you need ideas on how to make a fruit salad with buko, here are recipes to try: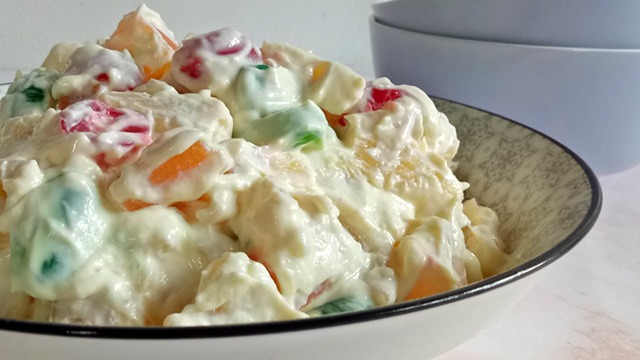 1 Easy Fruit Salad Recipe 
This easy fruit salad recipe is so easy and delicious that it's simple enough to add buko strands to the recipe.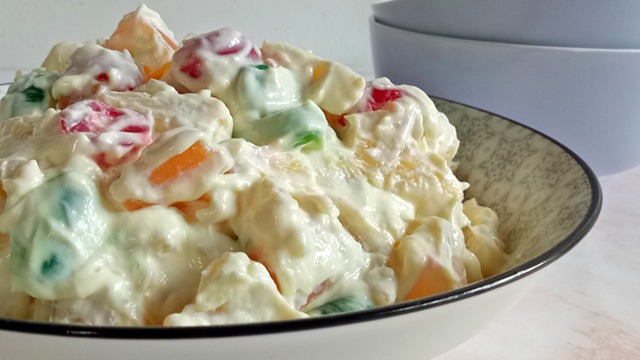 Easy Fruit Salad Recipe
Posted in:
Recipe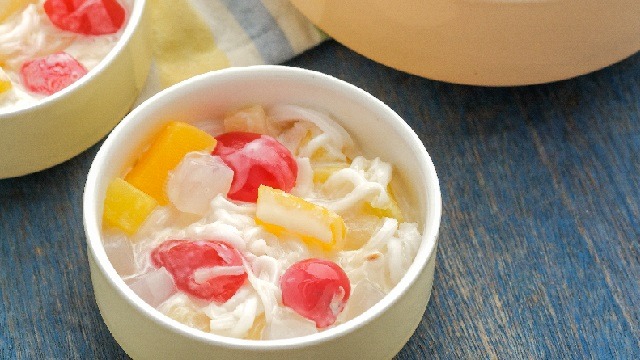 2 Pinoy Buko Salad Recipe 
If you don't need to think about how to make your buko salad, this recipe makes it easy. This goes beyond the fruit cocktail with lychees, nata de coco, and kaong. Just follow the instructions and then decide if you need to just chill it or to freeze it.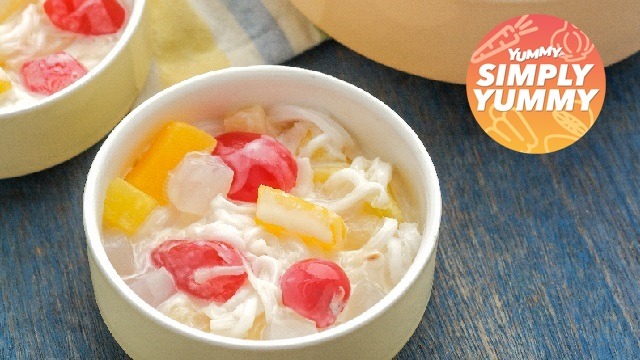 Pinoy Buko Salad Recipe
Posted in:
Recipe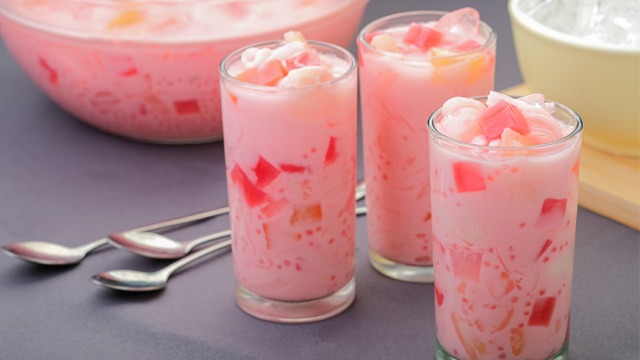 3 Pink Buko Salad Recipe 
This buko salad is perfect for any occasion! This gorgeously pretty dessert that you can drink (if you wanted to!) has fruit cocktail pieces plus is loaded with that classic ingredient you can sip through a large straw: sago pearls.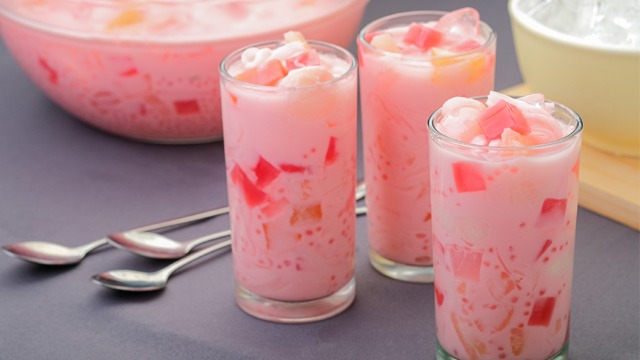 Pink Buko Salad Drink Recipe
Posted in:
Recipe
Here are more articles on fruit salad recipe tips and tricks plus other cold salad recipe ideas using macaroni that you might need this holiday season:
***