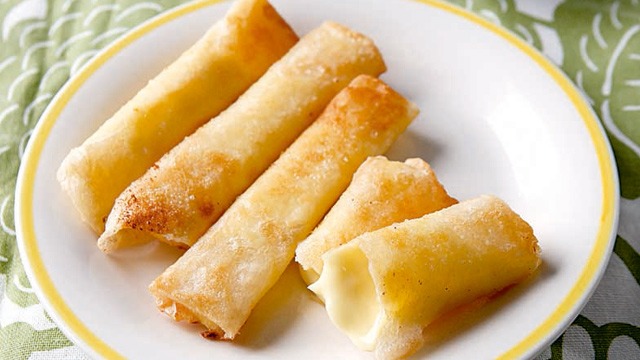 One of our favorites snacks and bar chow has to be the cheese stick. These are deceptively easy recipes to make. It's just quick-melting cheese wrapped in either a lumpia or spring roll wrapper or coated in flour, eggs, and breadcrumbs. 
We know it sounds easy to make but you may end up with a pan full of melted cheese and crispy but empty wrappers! That's because more often than not, the cheese oozes out of its crispy wrappers as it's frying. This is a problem that many people encounter when they make cheese sticks at home. If the cheese stick frequently shoots out of the lumpia wrapper while frying, you're actually doing something wrong. 
You need to know about this cheese stick cooking tip to prevent that from happening again: To make perfect cheese sticks and prevent this problem, the key is to make sure that either the cheese you use is frozen or at least chilled before frying. This crucial step will keep the cheese from oozing out before you've bitten into one. 
Since you want the cheese to be cold before frying, these make excellent make-ahead snacks to make for tomorrow's snacks or for next week's party video call. Whether it's stretchy mozzarella cheese rolled in breadcrumbs or the more simple quick-melting cheese that you rolled into lumpia wrappers, freezing is the key to perfectly cooked cheese sticks.
You can make a classic cheese stick recipe from your childhood or try these delicious cheese stick recipes for this trick to test on: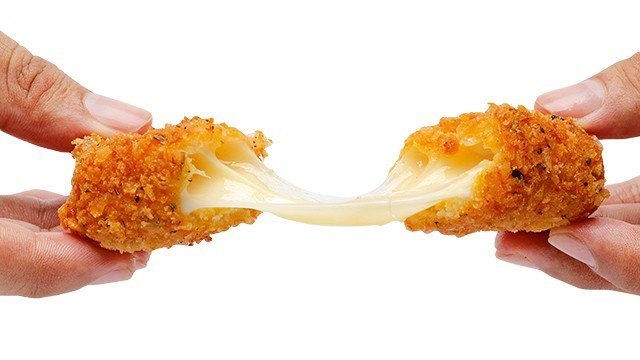 1 Mozzarella Cheese Stick Recipe
If stretchy cheese is your goal, these mozzarella cheese sticks are the ones to make! Just remember that these should be chilled before breading and chilled or frozen after breading so the cheese doesn't ooze out while in the hot oil.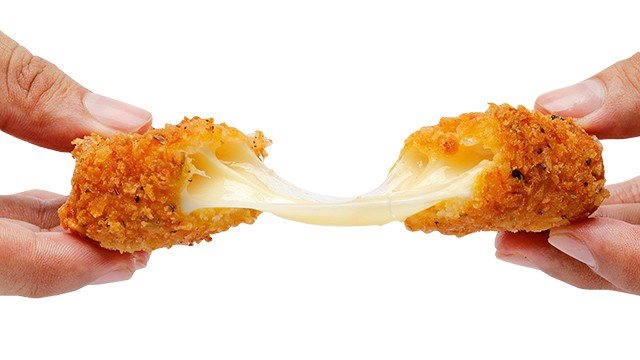 Gooey, Melty Mozzarella Sticks Recipe
Posted in:
Recipe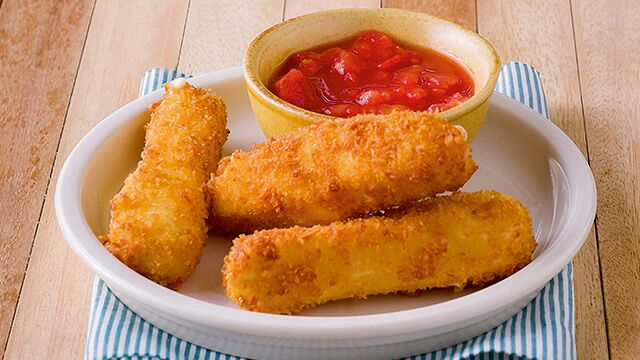 Mozzarella Sticks Recipe
Posted in:
Recipe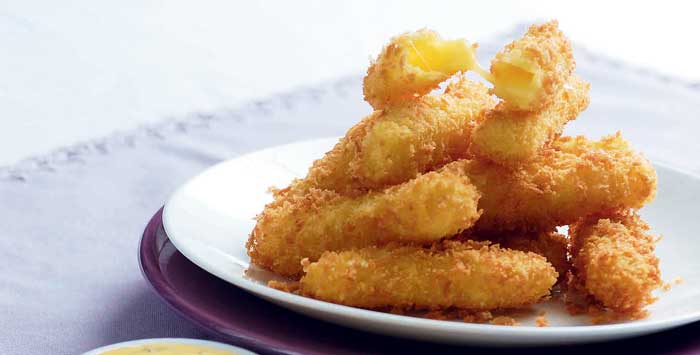 Fried Mozzarella
Posted in:
Recipe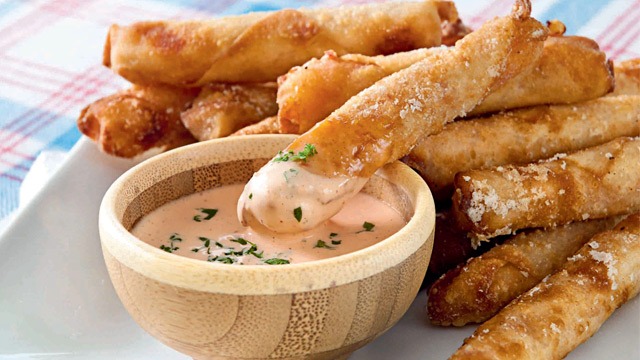 2 Spicy Cheese Sticks Recipe   
Giving cheese a bit of heat is a brilliant move! These cheese sticks are made with grated cheese that's mixed with powdered milk for extra creaminess and both ground black pepper and chopped siling labuyo for a spicy kick that hits all the delicious spots!   
ADVERTISEMENT - CONTINUE READING BELOW
Recommended Videos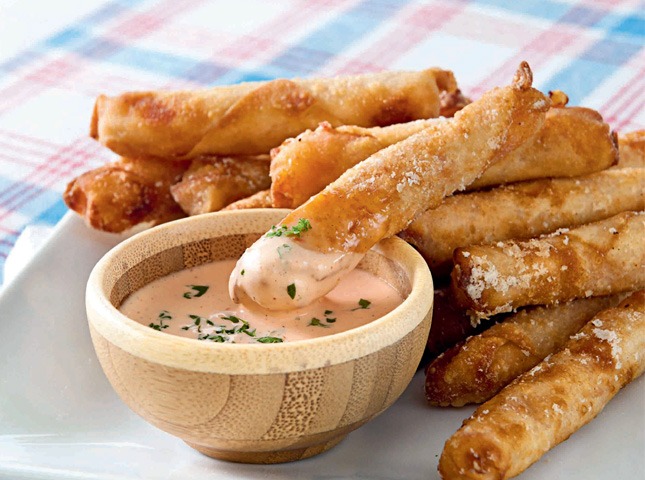 Spicy Cheese Sticks Recipe
Posted in:
Recipe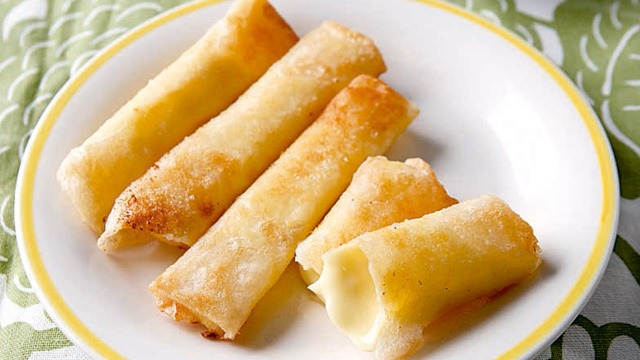 3 Baked Cheese Stick Recipe 
If you're worried about oozing cheese, baking the cheese might be smart. Plus, there's no oil needed and you just need the essential ingredients: cheese and the wrapper. Easy!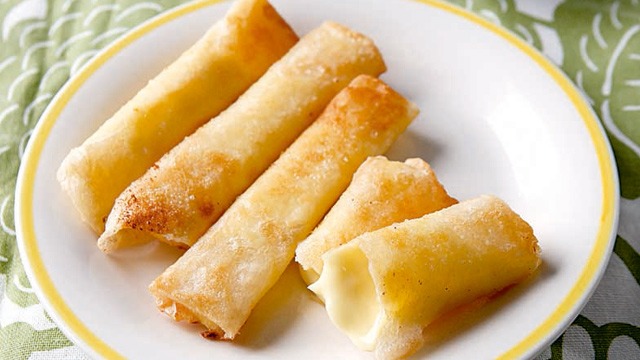 Baked Cheese Sticks Recipe
Posted in:
Recipe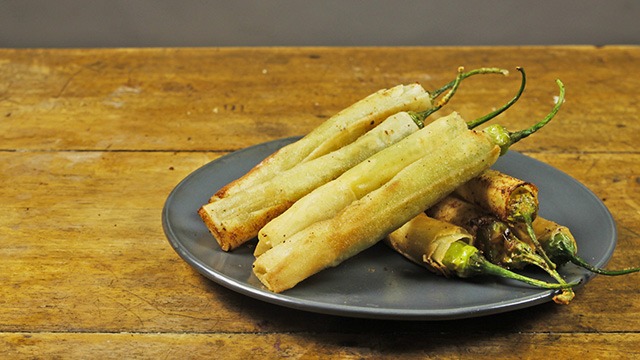 4 Dynamite Cheese Stick Recipe 
If chilis are your passion when it comes to food, you'll love these chili- and cheese-stuffed sticks! Siling pangsigang or green finger chilis are stripped of their cores and seeds and replaced with cheese. These are then rolled in lumpia wrappers so nothing falls out when in the hot oil. The results are delicious cheese sticks with a fruity and heated bite from the chili.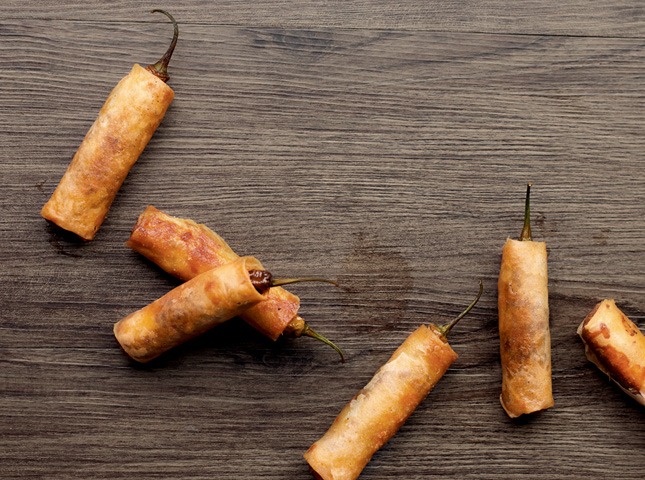 Dynamite Lumpia Recipe
Posted in:
Recipe
Are you a fan of crispy cheese sticks, too?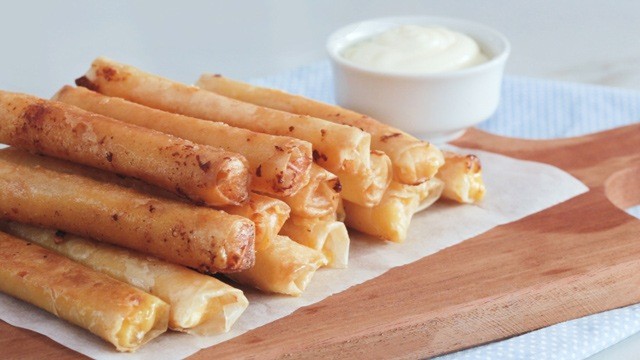 WATCH: How To Make Cheese Sticks
Posted in:
Cooking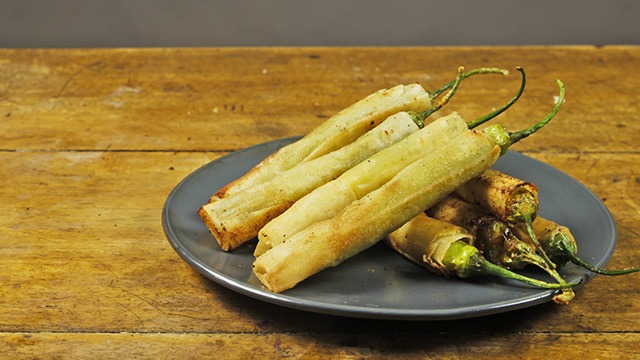 WATCH: How to Make Dynamite Cheese Sticks
Posted in:
Cooking
***
Thinking about what to cook next? Join our Facebook group, Yummy Pinoy Cooking Club, to get more recipe ideas, share your own dishes, and find out what the rest of the community are making and eating!
Got your own version of the classic dishes? Pa-share naman! Get your recipe published on Yummy.ph by submitting your recipe here!