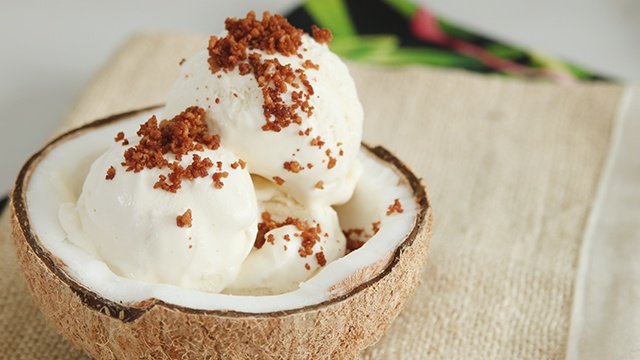 Here's an easy, no-churn ice cream recipe to whip up at home! You only need 5 ingredients to make it.
½ cup coconut cream
½ cup condensed milk
1 tablespoon coconut oil
1 teaspoon vanilla extract
1 ½ cups heavy cream
latik, for topping
1 In a bowl, mix coconut cream, condensed milk, coconut oil, and vanilla extract until combined.
2 In another bowl, add heavy cream and whip to stiff peaks.
3 Gradually fold the heavy cream into the coconut-condensed milk mixture until just combined. Be careful not to overmix.
4 Transfer the ice cream mixture into an aluminum pan and freeze for at least 4 hours.
5 Scoop into serving bowls. Top with latik, if preferred.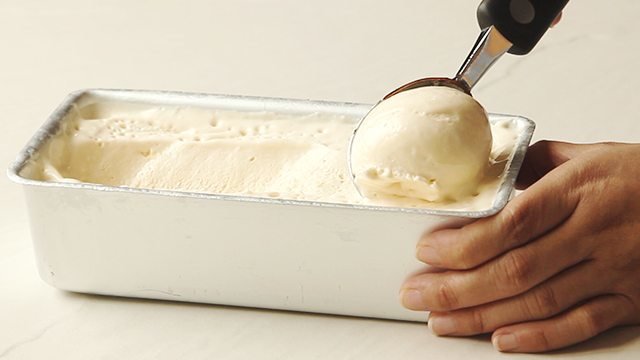 WATCH: How to Make Cheese Ice Cream
Posted in:
Cooking