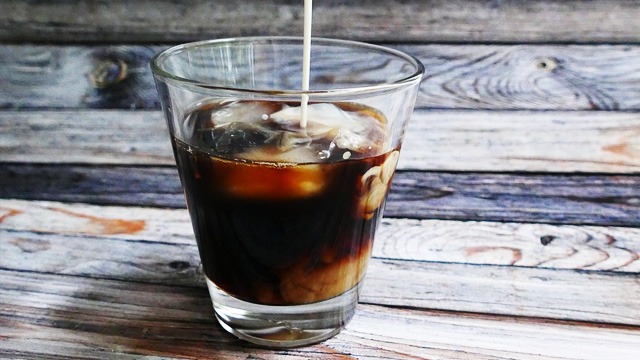 Are you a fan of cold coffee? In particular, do you love the smooth flavor of the cold-brewed coffee? The cold brew coffee is a delicious and caffeine-loaded coffee drink. You'd be mistaken thinking it's an iced coffee. 
Iced coffee and a cold-brewed coffee is not the same. The difference between these two is the fact that iced coffee is an espresso shot (or two) from a coffee machine poured over ice to cool and then chill the coffee. A cold brew is coffee where the flavor from the coffee beans has been extracted into the water using time instead of heat.  
Think of cold brew as the extra virgin olive oil of the olive oil world. It's a gentle way to extract the most flavor from your beans without much effort on your part.  
Cold-brewed coffee is the easiest, almost no effort brewed coffee you need to learn to make at home. What's so wonderful about making cold brew at home is that there is no special equipment you need to make it. If you have a strainer at home and a jar big enough to contain the amount of cold brew you want to make, you can easily make it at home.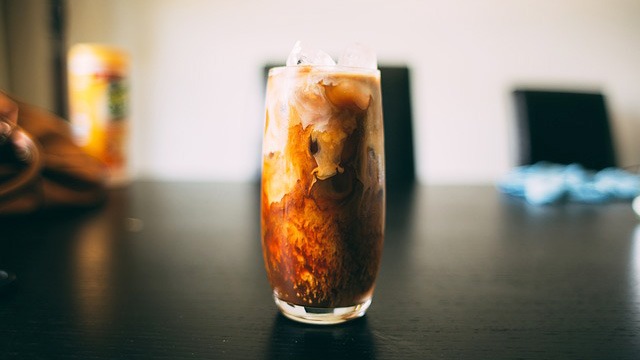 Here's how to make it: 
1. In a large jar with a lid, combine 1 cup coarsely ground coffee beans with 2 cups potable water. (This makes a strong cold brew. Use more water, up to 4 cups water, if you want to drink this straight.) 
2. Cover and set aside overnight or up to 24 hours. 
3. Using a strainer with a cheesecloth or a coffee filter, strain out the coffee grounds. Discard (or use for your garden) the coffee grounds. 
4. Serve poured over ice and with your choice of sweetener and cream or milk on the side. 
It's that simple and easy to make! The investment you need to make is the coffee beans and the time to steep the coffee beans in the water. 
You can even make the sweetened and flavored cream that many coffee shops add to their cold brew! Here's how to make it:
1. Heat 1 cup cream with 1/4 cup sugar, stirring, in a saucepot over low heat until the sugar is dissolved. (Add more sugar if a sweeter cream is desired.) 
2. Stir in 1 teaspoon vanilla flavoring or extract, remove from the heat then let cool completely in a bottle. (Use your favorite extract if you don't like vanilla.)   
Store in the refrigerator, and you'll be enjoying your cold brew the way you like it sooner! If you're not a fan of the cream but want the sugar, simply swap out the cream with water to make an easy simple syrup. 
Are you sure you still want to keep buying your cold-brewed coffee? We really do think you'll save so much more in both savings and in flavor when you learn how to make your own cold-brewed coffee at home. 
ALSO READ: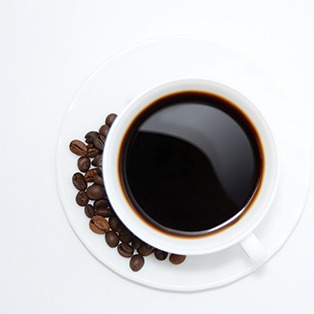 Cold Brew Coffee 101
Posted in:
News + Trends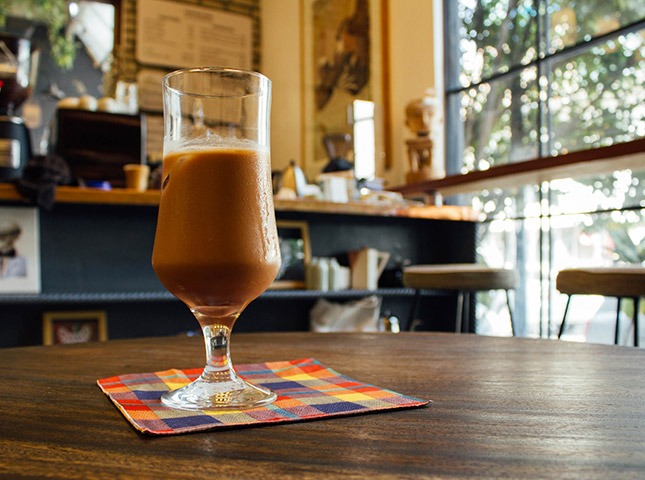 5 Cold Brew Concoctions To Try
Posted in:
News + Trends