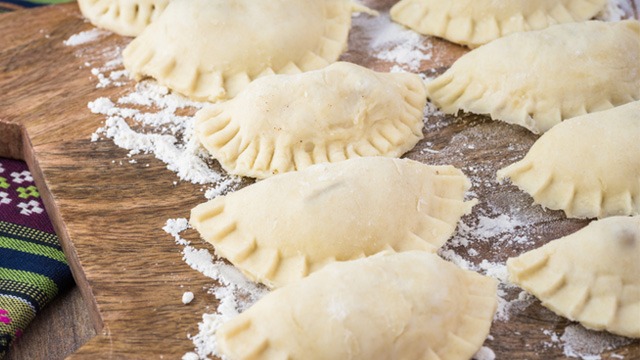 Are you making empanadas for Christmas? Also known as pocket pies or hand pies, these savory pies are filled with a flavorful and chunky filling. It can be made with chicken chunks, ground beef, or chopped pork with green peas, carrots, and potatoes. It can even be made into a sweet dessert, with a nutty caramel filling.  
The fillings can range from any of these but what makes all of these into empanadas is the empanada dough and how it's made. The biggest challenge of making the empanada dough is how to make it so it's tender and flaky when you finally take a bite of the pie. 
Many use oil and margarine so there is no need to worry too much about the fat used melting. However, the best kind of empanada dough is made with butter. Margarine is fantastic in mimicking the taste and flavor of butter but if you're a purist and want real butter in your version, you might run into a few problems making it.  
Working with butter can be tricky, so here are tips on how to prevent it from melting so you can make an empanada dough that's buttery.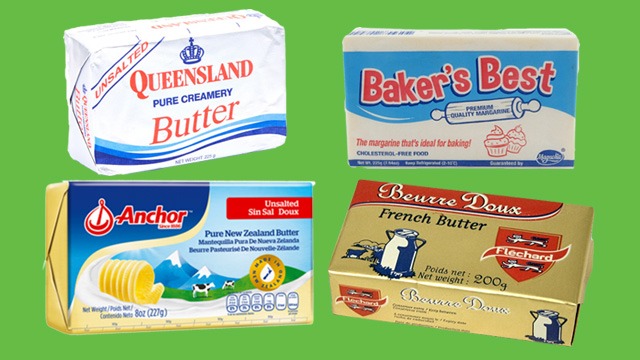 1 Use cold butter. 
The best way to handle butter is to use it while it's cold. Cold butter may be too hard to work with but it's the only way to ensure that you get the buttery layers that you're trying to achieve. The best kind of butter to work with differs from baker to baker so take your pick of the many brands on the market. What's important is the taste and that it's cold when you work with it. 
To prepare the butter, take it fresh from the refrigerator and using a sharp knife, cut into cubes around 1 inch in size. You can use these immediately or if you're not ready, keep these cubes in the refrigerator until you are. What's great about butter is that it does melt more easily than margarine. This same quality however is what makes it tricky to use especially if you have hot hands.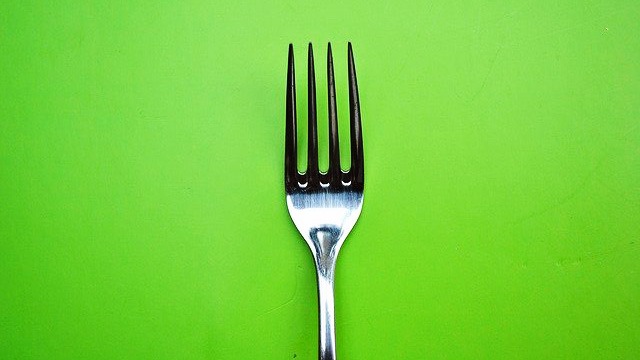 2 Use two forks.  
The first step of any pie dough recipe is usually to mix the dry ingredients together and then "cut" the cold butter, margarine, or whatever fat is used. To "cut" the butter into the flour mixture well, you need to do it quickly and to make sure that it is done without melting it and creating a batter than a dough. 
You can use your hands to do this but your body heat can melt the butter. The best way to avoid melting the butter is by using a pastry blender, a food processor, or either of these two everyday tools instead:
You'll need to make slashing motions with either of these two utensils. Do these motions against the cold butter to cut the butter into small pieces and chunks and while you do this in the flour mixture, it will also coat each one in the flour as you do so. These small pieces should become sizes of peas or even monggo. As soon as the butter has been "cut" to size, you'll know it because the flour mixture will look buttery and not so loose.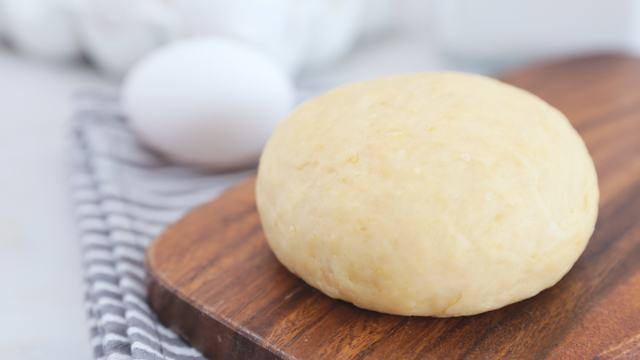 3 Use cold water and add just enough. 
The "dough" doesn't look like anything like a dough yet so water is needed to force the dough to come together and form a ball. Just like the butter, your water is best used if cold, too. In fact, if you have hot hands, you can dunk your hands in the ice-cold water to chill them so you can work with the dough and not melt the butter as you knead the dough into a ball.  
ADVERTISEMENT - CONTINUE READING BELOW
Recommended Videos
So you add just enough water, add it by the tablespoon. The first addition can be two to three tablespoons but afterward, if the dough is still ragged and not moistened, add it in by the tablespoon only. You know you have added enough when the dough pulls away from the side of the bowl and is only slightly sticky. Stop adding water and work the dough until the surface is slightly smoother.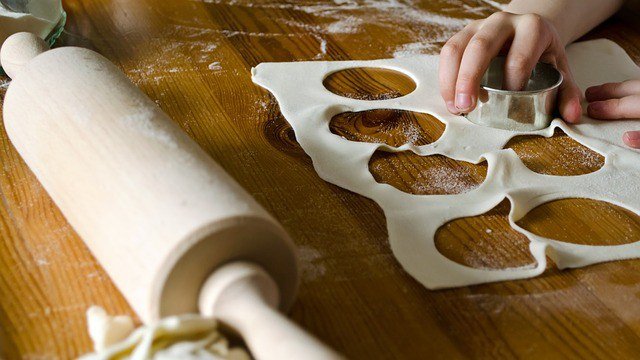 4 Rest and chill before forming.  
Gather the dough into a ball, cover or wrap it in plastic wrap, and chill it for at least 1 hour. This allows the dough to rest so it's not elastic when you finally have to roll it out. Plus, this ensures the butter hardens again and you maintain the buttery shards and layers you worked into the dough. If needed, place the dough in the refrigerator while working with a portion of the dough.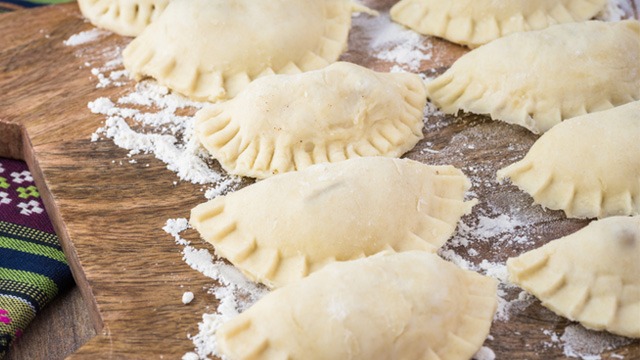 5 Keep it cold. 
Even after forming the empanadas, you may want to chill the filled pies in the refrigerator again to make sure the butter only melts when you finally bake them in the oven or in the fryer. If necessary, form the empanadas in batches so the butter in your crusts stay cold until the last minute. 
Are you still having problems with your empanada dough? Tell us so we can help! 
***
Thinking about what to cook next? Join our Facebook group, Yummy Pinoy Cooking Club, to get more recipe ideas, share your own dishes, and find out what the rest of the community are making and eating!
Got your own version of the classic dishes? Pa-share naman! Get your recipe published on Yummy.ph by submitting your recipe here!