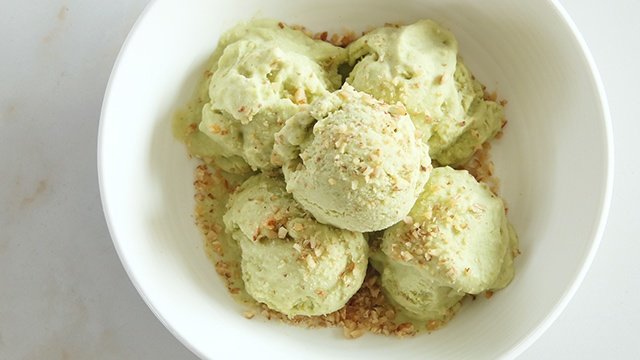 This recipe for delicious and refreshing avocado ice cream is easier to make at home than you might think!
2 ripe avocados
juice from 1 lime
pinch of salt
1 cup heavy cream
1/2 cup condensed milk
1 Cut avocados in half, remove the pit, and scoop out the flesh with a spoon. Place avocados into a bowl, drizzle with lime juice, and pinch of salt. Pureè together until well-combined. Set aside.
2 In another bowl, add heavy cream and whip to stiff peaks. Fold the heavy cream into the condensed milk, and fold until just combined.
3 Add the avocado mixture into the heavy cream mixture and fold until well-combined. Do not overmix.
4 Transfer the ice cream mixture into an aluminum pan and smooth the top with a spatula. Cover and press wax paper against the surface to prevent ice crystals. Freeze for at least 4 hours.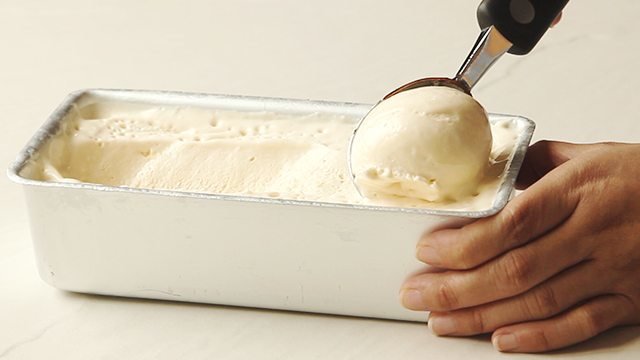 WATCH: How to Make Cheese Ice Cream
Posted in:
Cooking