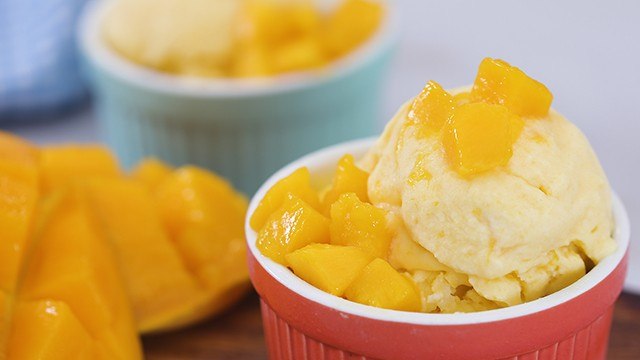 Mango ice cream is the perfect tropical summer treat! Make homemade ice cream with this easy recipe.
3-Ingredient Mango Ice Cream
flesh from 3 ripe mangoes
3/4 cup condensed milk
2 cups whipping cream, chilled
1 Combine mangoes and condensed milk in a blender. Blend until just slightly chunky. Set aside.
2 Using an electric mixer, whip cream to stiff peaks, about 8 minutes.
3 Pour mango puree into a bowl. Slowly fold in whipped cream until well combined.
4 Transfer mixture into a glass container or loaf tin. Cover with a piece of wax paper.
5 Freeze for 6 hours or overnight.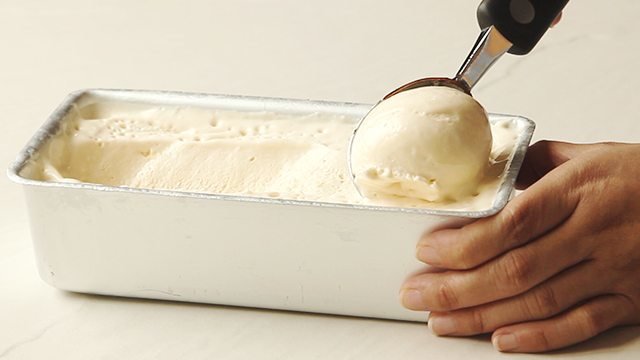 WATCH: How to Make Cheese Ice Cream
Posted in:
Cooking