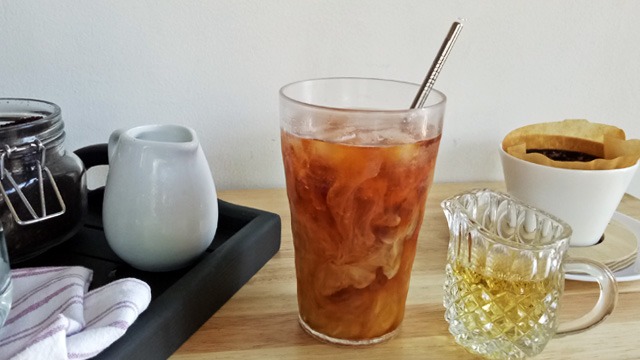 Not everyone loves a piping hot cup of coffee in the morning. When it comes to coffee, the preferences range in many aspects. Some like it strong and black, some like their cup sweet and milky. Some like it hot to keep warm and cozy, some like it cold and chilly. 
Whichever way you like your coffee, there are many ways as well of making your preferred coffee as there are contraptions to make your coffee. 
For those who love their coffee cold, not hot, the cold brew has been a recent favorite way of making it. A simple steeping of the ground coffee beans overnight or up to 24 hours results in a strong and concentrated brew that you can pour over ice and enjoy immediately with little to no effort.
There is also the kohi kori, which went viral a few months ago featuring how to make the Japanese style of making iced coffee that uses ice cubes made with brewed coffee. Just pour in milk and voila! A creamy iced coffee that's easy to make once you make your ice cubes.    
There is also the classic way of having a cold coffee drink: making a pot of hot coffee and then just waiting for the next few hours until it's cold to enjoy it. 
There's no need to do any of these time-consuming coffee hacks anymore. One way of making cold coffee that takes minutes rather hours is the Japanese way of making cold coffee, also known as iced brew or the Japanese-style iced coffee. It's super simple and easy to do. You'll be enjoying your ice-cold coffee as soon as the coffee stops dripping!   
Here are the equipment and ingredients you need to make this Japanese-style iced coffee:
• coffee dripper
• coffee filter
• glass
• medium to fine ground coffee beans
• hot water
• lots of ice
• fresh milk, to taste
• sugar syrup, to taste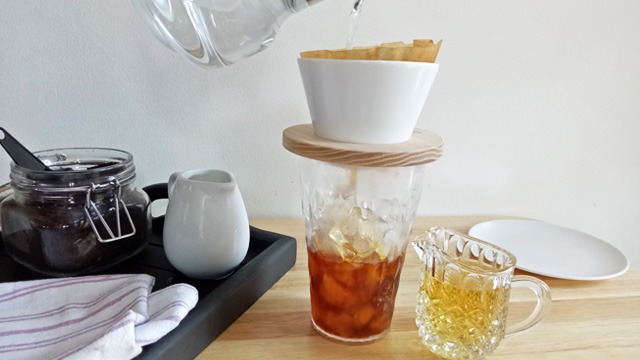 Here's how to do it: 
1. Fill a glass until full with ice. 
2. Prepare your coffee dripper: position the coffee dripper over your prepared glass and place the coffee filter in the cup. 
3. Fill the filter with triple the amount of coffee grounds you normally would use for one serving. (You need it strong for it will be diluted from the ice melting.) 
4. Pour the hot water over the grounds in a circular motion until just wet. Repeat until the desired amount of water has been poured in. 
5. Remove the coffee dripper, add milk and sugar syrup as desired, add more ice cubes, and enjoy with a straw. 
What can be easier than that? You will need a fresher course on what to do to make a proper pour-over coffee, but just remember that you want your brew strong or else, you'll have a seriously diluted glass instead of a perfectly brewed one that you will and can enjoy every day.  
ADVERTISEMENT - CONTINUE READING BELOW
Recommended Videos
ALSO READ: 
***
Thinking about what to cook next? Join our Facebook group, Yummy Pinoy Cooking Club, to get more recipe ideas, share your own dishes, and find out what the rest of the community are making and eating!
Got your own version of the classic dishes? Pa-share naman! Get your recipe published on Yummy.ph by submitting your recipe here!