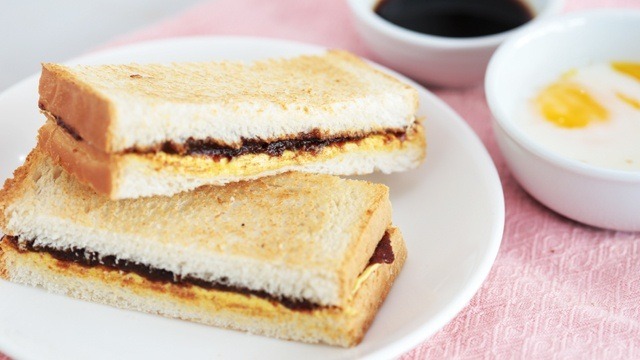 Kaya toast, made of a pandan-flavored coconut jam and butter between lightly toasted bread slices, is an iconic Singaporean merienda fare. If you're one of those saddened by the reported closing of Toast Box and worry you won't taste your favorite kaya toast again, don't fret. While the cafe may not be open for awhile, you can easily recreate your own kaya toast at home. 
Here's how to make your own kaya toast: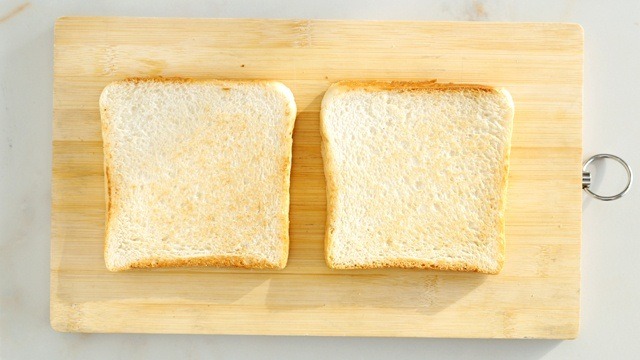 1 Lightly toast two slices of sandwich bread on both sides. 
You'll want to lightly toast both sides of the bread to mimic the same barely browned surface of the signature toast. You can easily do this in a toaster, set on a low setting, or on the stovetop in a dry frying pan over low heat.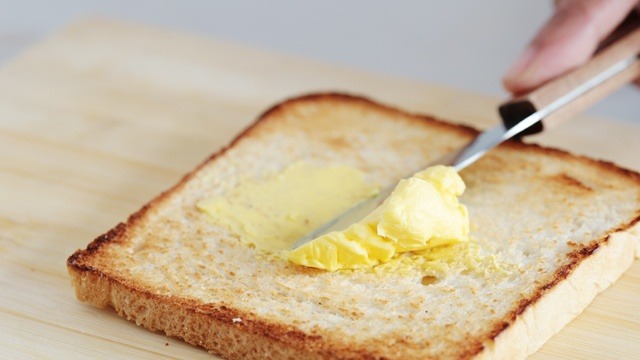 2 Spread softened butter on one slice.  
Butter is an essential part of the kaya toast. It's the slightly salty component, so we suggest you use salted butter or if using the unsalted kind, to lightly sprinkle with salt to offset the sweetness of the kaya spread. Let the toast cool slightly before spreading on the butter to prevent the butter from completely melting.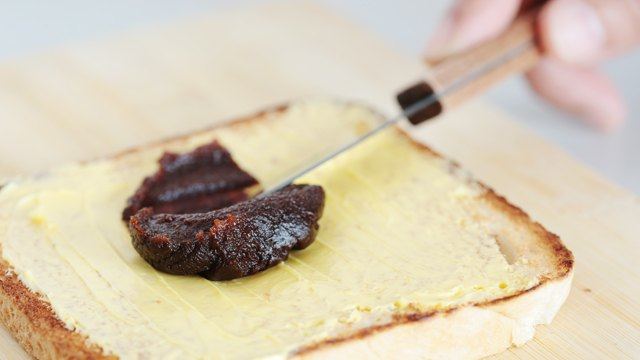 3 Spread kaya spread on top of the buttered surface of the toast. 
Be generous with the spread. The slick layer of butter might make the spreading of the spread difficult, so if desired, you can also spread the spread onto the second slice of toast. Alternatively, use coconut jam if kaya spread isn't readily available in your area.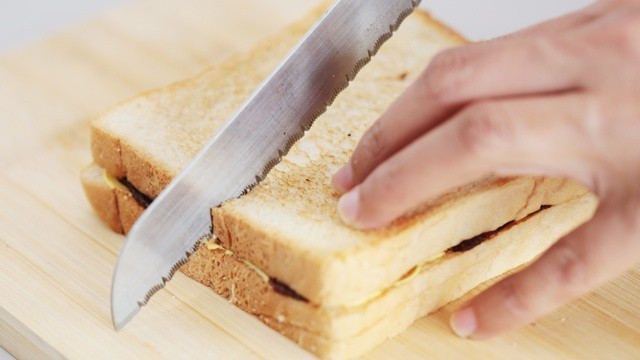 4 Top with the other slice of toast, and slice in half vertically. 
The signature cut of the kaya toast is rectangles with the crusts trimmed off. Feel free to keep the crusts but if you want to be more authentic, trim off all the crusts for a pristine-looking kaya toast.  
5 Serve while warm with a soft-boiled egg, light soy sauce, and white pepper.
To complete the experience, serve the kaya toast with a five-minute egg and a light soy sauce on the side. 
You can buy kaya spread in Ya Yun Kaya Toast for P280 for a 290-gram bottle or if you're out, order kaya toast from one of the branches of Kopi Roti. 
Ya Yun Kaya Toast has branches in Robinsons Place Manila, SM Mall of Asia in Pasay and SM Jazz Mall in Makati, and at the NAIA Terminal 2. Visit yakun.com for more info.
Kopi Roti branches are located along Katipunan Road and Tomas Morato Avenue in Quezon City; in Columns in Makati; and at the NAIA Terminal 3. Visit kopi-roti.com for more info.