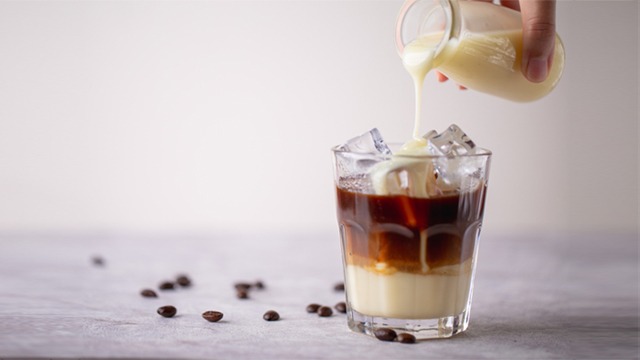 Did you know that the Spanish latte isn't an unknown beyond our shores? It's also known as a cafe con leche or "coffee with milk" in Spanish. The "milk" in this case is not your ordinary milk or even creamer. What is used to provide both the sweetness as well as the creaminess is sweetened condensed milk.
What is a Spanish Latte?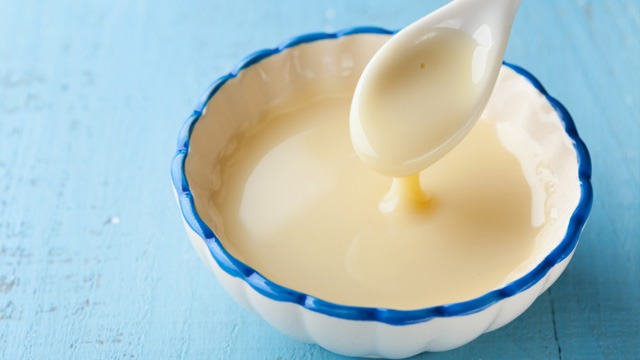 A Spanish latte is an espresso-based coffee beverage infused with the flavors of sweetened condensed milk, otherwise known as condensada. The coffee base can be made by any number of means to infuse water with the flavor of the coffee beans of your choice so if you don't have an espresso machine like this local espresso machine, you can still make it using other coffee brewing methods.
You can use a French coffee press, a drip machine, a pour over, use iced coffee, or use a cold brew as your base!
The Difference Between Spanish Latte vs. Vietnamese Coffee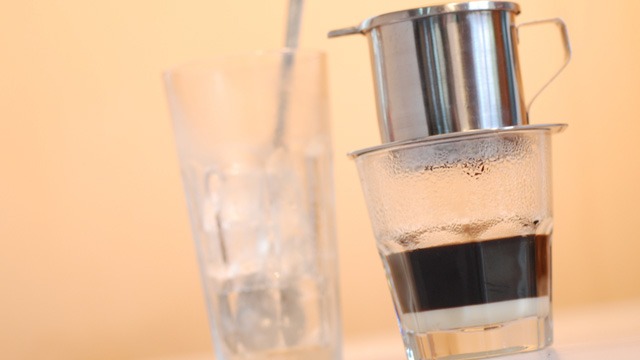 The Spanish latte is actually very similar to another coffee beverage: Vietnamese coffee. What is the difference between a Spanish latte and a Vietnamese coffee? There are two things that make these two special coffee drinks different: the beans and the way it's brewed. The beans used are different, meaning their flavor profiles are vastly different. Plus, while the Spanish latte is an espresso, meaning it was pressure pressed through beans, the Vietnamese is a drip brew and the little manual device is what you need to make it feel as authentic as possible.
Now that you know what makes these coffee beverages different, a Spanish latte is actually very simple to make. At its simplest, just add sweetened condensed milk according to your taste to black coffee, stir, and enjoy!
To make a Spanish latte using a French coffee press, here is a simple recipe and the ingredients you'll need:
Spanish Latte Recipe
Takes

5 minutes
Makes

1

350-ml serving
4 tablespoons coffee grounds
350 ml water, just boiled
1/4 cup sweetened condensed creamer
How To Make Spanish Latte
1

In a French press pitcher, add coffee then pour the hot water over it. Press down the plunger just until it submerges the coffee grounds. Set aside to steep for 3 to 4 minutes.
2 Press the plunger down and pour the coffee into a cup. Add sweetened condensed creamer and stir.
If you want an iced version, halve the amount of water and pour the hot coffee over a cup of ice, making it melt as well as cool. Stir in sweetened condensed milk, and serve immediately.
How to Make Spanish Latte Using Instant Coffee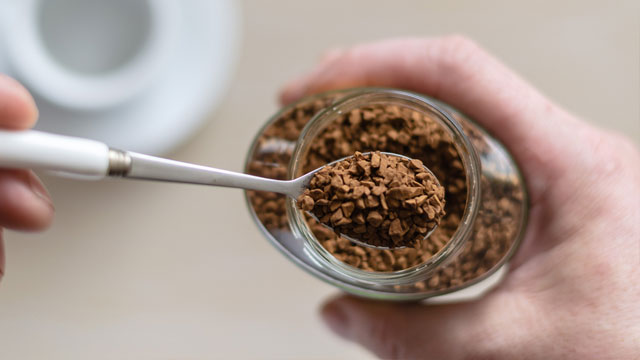 You do not have to use brewed coffee if you don't have any coffee beans or even coffee grounds on hand! If you are an instant coffee drinker, you can still of course still make this kind of coffee at home. You just need to swap out the grounds for your preferred instant coffee granules.
ADVERTISEMENT - CONTINUE READING BELOW
Recommended Videos
Here's a super affordable yet still delicious Spanish latte that you can make using instant coffee:
Spanish Latte Recipe (Instant Coffee Recipe)
Takes 3 minutes
Makes

2

250-ml servings
2 tablespoons instant coffee
2 cups water
1/4 cup sweetened condensed creamer
How To Make Spanish Latte (Instant Coffee Recipe)
1

In a large measuring jug, combine coffee, water, and sweetened condensed creamer until granules are dissolved.
2

Add ice and serve or keep

chilled until ready to serve.
With many ways to make a Spanish latte, you don't have an excuse for not being able to make it at home!
***