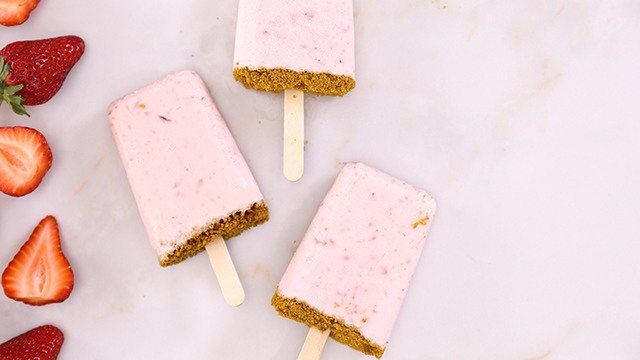 Strawberries and cheesecake go hand in hand, but if the thought of baking turns you off this summer, you'll want to make these popsicles instead. Each popsicle features the fresh flavors of strawberries and the creamy tangy cream cheese the dessert has, including the crunchy graham cracker crumb crust.
Strawberry Cheesecake Popsicles
Takes 15 minutes plus overnight freezing
Makes 10 popsicles
1 1/2 cups fresh strawberries, plus 3 strawberries, chopped
1/2 cup plus 2 teaspoons sugar, divided
1 227-gram bar cream cheese, softened
3/4 cup fresh milk
1/2 cup graham cracker crumbs
2 tablespoons salted butter, melted
1 Place 1 1/2 cups strawberries, 1/2 cup sugar, and cream cheese in a food processor. Process until strawberries are finely chopped and cheese has softened. Pour in milk to loosen the mixture into a more liquid mixture. Pour into a large bowl. Add chopped strawberries to the cream cheese mixture and stir in. Set aside.
2 Meanwhile, in a small bowl, mix graham cracker crumbs, melted butter, and remaining sugar.
3 Spoon cream cheese mixture into each popsicle mold. Top with graham cracker crumbs mixture. Place an ice cream stick into the center of each mold. Place in the freezer, and freeze overnight or at least 6 hours. Remove each popsicle from the mold. Serve frozen.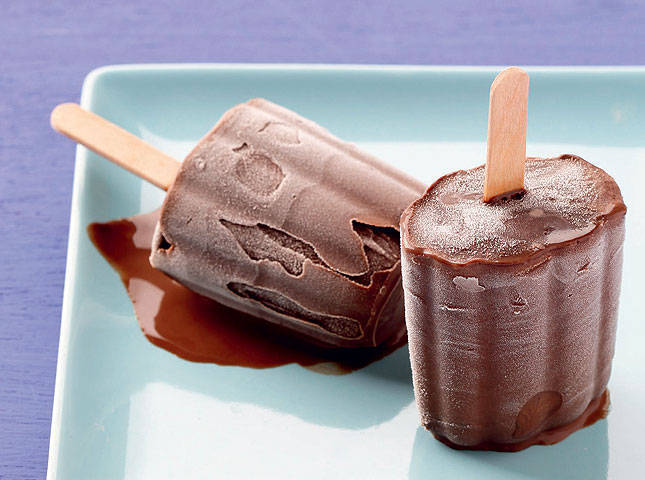 Dark Chocolate Popsicles
Posted in:
Recipe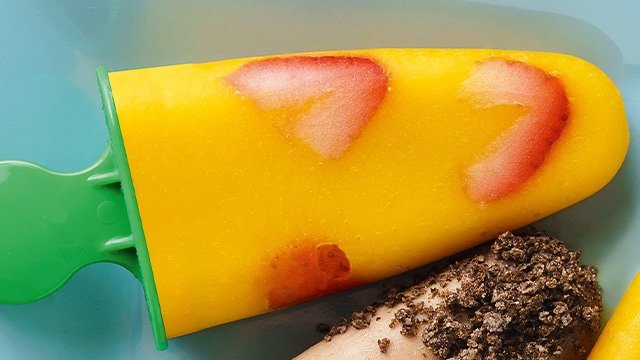 Easy Mango Strawberry Popsicle Recipe
Posted in:
Recipe