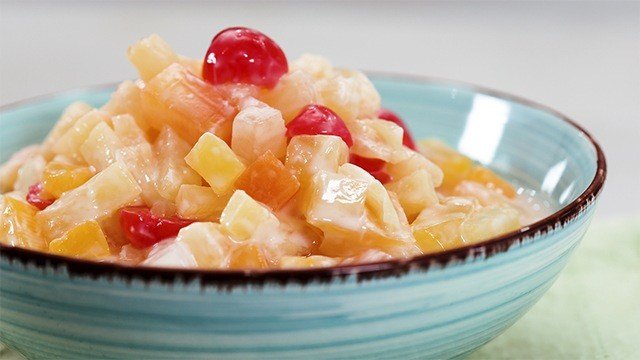 Ditch the cream for yogurt in this wholesome take on the usual Pinoy fruit salad. The yogurt lends the creaminess you expect from your fruit salad while the honey gives it that familiar sweet flavor.
Either way, it's a delicious yet still satisfying version that might be your next favorite.
Yogurt Fruit Salad
Takes 10 minutes plus draining and chilling
Makes 6 servings
1 can (836 grams) fruit cocktail
1/2 cup maraschino cherries, stems removed, halved
1 cup plain yogurt
1/2 cup honey
1 Place a sieve over a large bowl. Drain fruit cocktail and cherries of syrup in the sieve overnight. Reserve syrup for other recipes, if desired.
2 Transfer drained fruit cocktail mix into a large bowl. Add yogurt and honey, and stir until well combined. Chill before serving.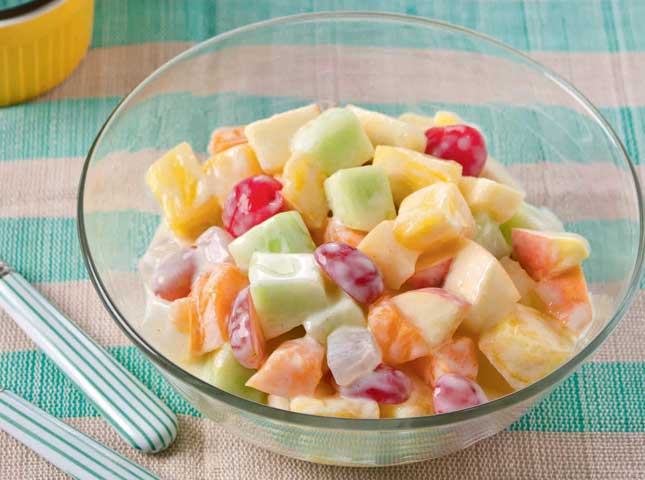 Yogurt Fruit Salad Recipe
Posted in:
Recipe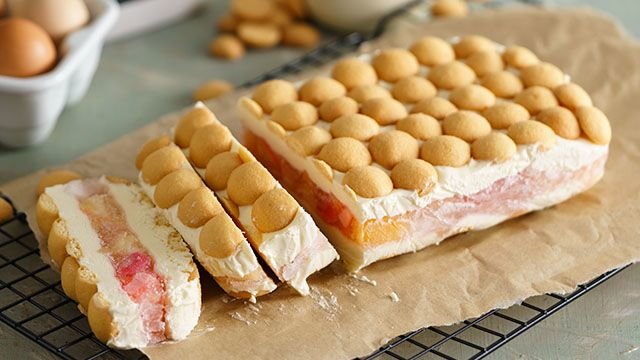 Fruit Salad Refrigerator Cake Recipe
Posted in:
Recipe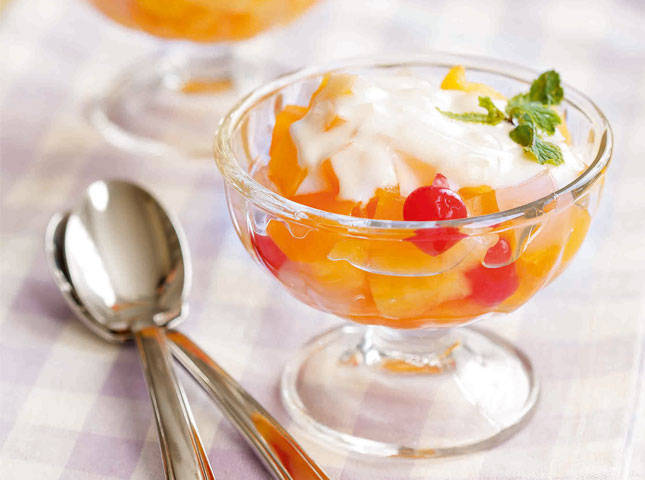 Fruit and Yogurt Salad
Posted in:
Recipe