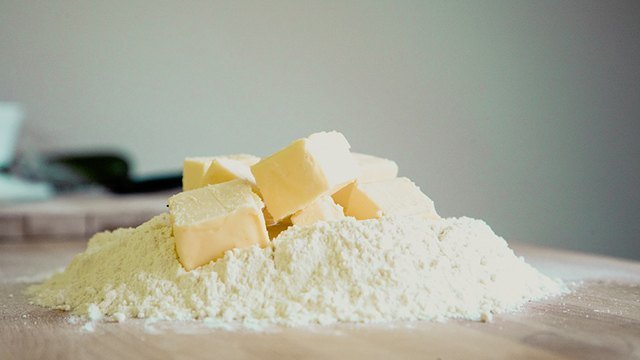 Butter is every baker's best friend. It serves as the base of most cakes and cookies, and it adds loads of richness and flavor to bread. If you're looking to start baking, but are confounded by how to jam an entire block of butter into a cup measure, let us guide you through the art of measuring the beloved fat.
One 225g block of butter clocks in at exactly 1 cup of butter. Measuring it is as simple as dividing an entire block equally, depending on your needs. Need ½ a cup of butter? Cut it right down the middle and use one half. Need a quarter? Cut each half in half again.
More often than not, baking recipes use measures of butter that are easily divisible by two (half, quarters, eights, even sixteenths,) making measurement a matter of cutting things into equal halves. Most butter wrappers even come with guides to help you figure where exactly to cut for certain measurements.
For recipes that measure butter by the tablespoon, just remember that every ¼ of a cup equates to 4 tablespoons of butter. That would mean that 2 tablespoons of butter makes for 1/8 of a cup, while eight tablespoons makes for ½ a cup of butter.