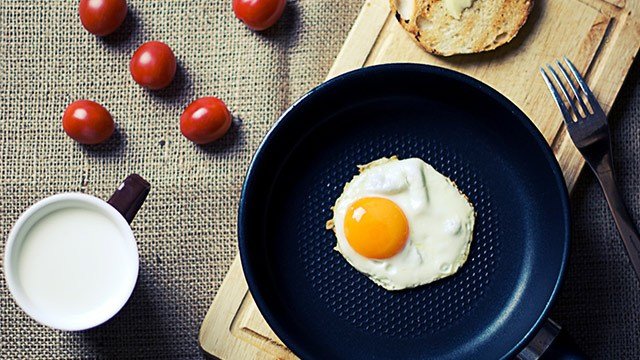 Nonstick pans are an essential tool in the kitchen: it's the first thing you reach for when you cook eggs, and pancakes brown evenly and beautifully on its surface. It's the most convenient pan in your kitchen because it's both easy to use and easy to clean. But these special pans can take a beating, especially if you're not treating it as well as you should.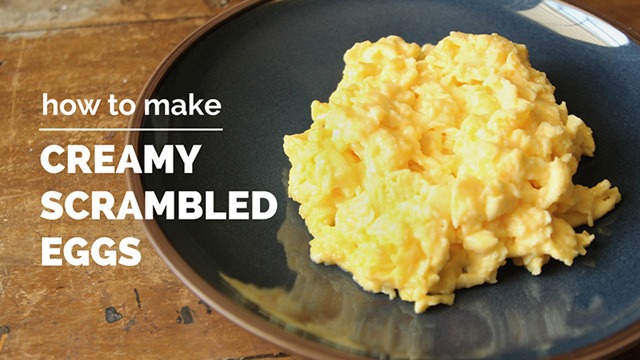 WATCH: How to Make Creamy Scrambled Eggs
Posted in:
Cooking
Here are a few tips to keep in mind when using your nonstick pan: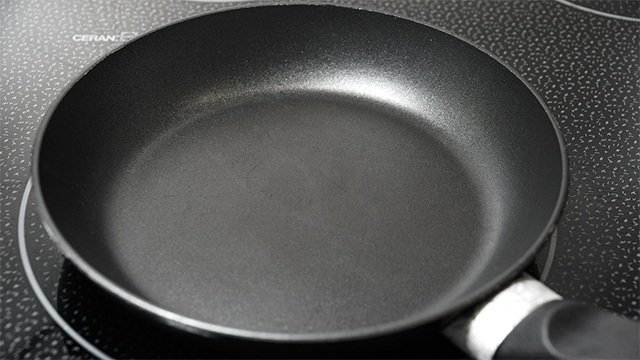 1 Start out cold.
The great thing with nonstick pans is that you don't need to wait for it to heat up before adding oil. In fact, heating up the pan before adding oil can cause the pan to heat up too much. Sure, hot oil will sear the outside of your pork chops and help in its eventual release from the pan. But, since you're using a pan that is slick enough to discourage sticking, you can add oil while it's still cold without the fear of it smoking before you're ready.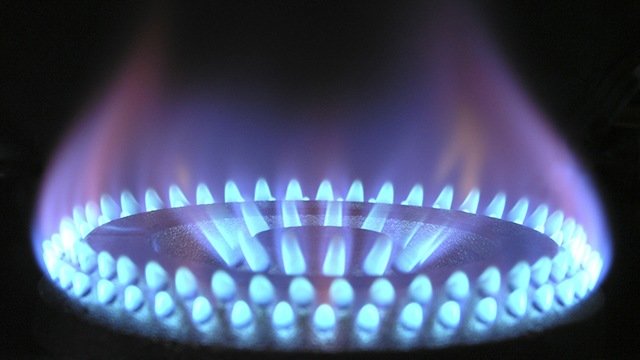 2 Heat until hot–but not too hot.
It's better to be safe than sorry because whether the nonstick coating does or does not pose a danger when heated to very high temperatures is still highly debated. When in doubt, use nonstick pans from reputable brands who use high-grade, food-safe coatings. So just to stay safe, start cold then heat it up with oil added in to help prevent the pan from heating beyond the recommended temperatures.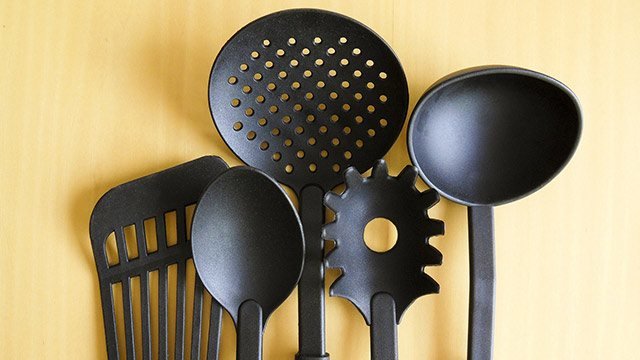 ADVERTISEMENT - CONTINUE READING BELOW
Recommended Videos
3 Use the right materials.
Silicone, wood, and heat-resistant rubber and plastic should be used when cooking with nonstick-coated pots and pans. The heat-resistant yet soft materials will preserve the special coating during use, avoiding nicks and scratches that make cooking on the slippery surface a joy to use, especially when dealing with food that sticks. When your nonstick pans become pockmarked with too many nicks, exposing the metal underneath, is the time to replace it with a new one.
4 Wipe it clean before reusing.
Got something else to cook in your nonstick pan? Don't wash it! Instead, use paper towels to wipe off any food residue left behind from the previous dish. With its nonstick coating, it should be easy to wipe clean before the next batch of cooking begins.
5 Let it cool.
After using, empty the pan then allow the pan to cool before washing. That's because shocking a hot pan under cold water may result in the pan warping, and possibly separating the nonstick coating from the metal pan or cracking the ceramic coating with the abrupt temperature change.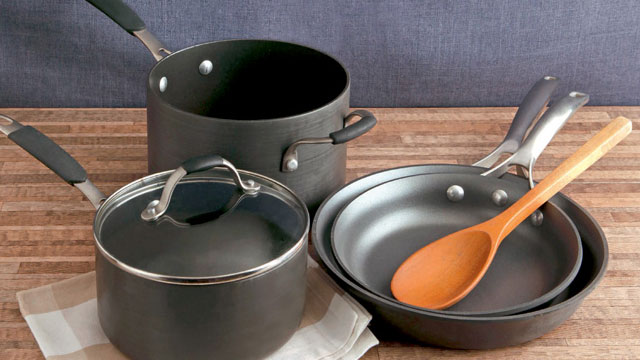 Tip of the Week: Choosing the Right Pans
Posted in:
Cooking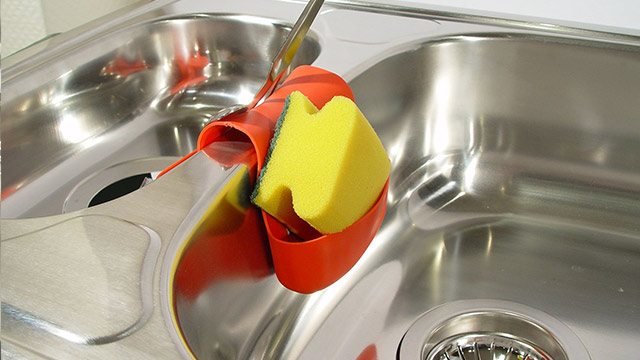 6 Use a sponge.
Once cool, it's time to wash the pan. Use a sponge and soapy water to wipe off any residue that remains. For anything that does stick, sprinkle in salt, and use this gentle abrasive to remove sticky food particles from the pan. Rinse and wipe dry.
7 Store it right.
After the pan has been wiped dry to prevent watermarks, use paper towels in between nonstick pans to prevent scratching the coating, further preserving the coating while it's in storage.
With these tips, your nonstick pots and pans can withstand the rigors of every day cooking better and last longer.