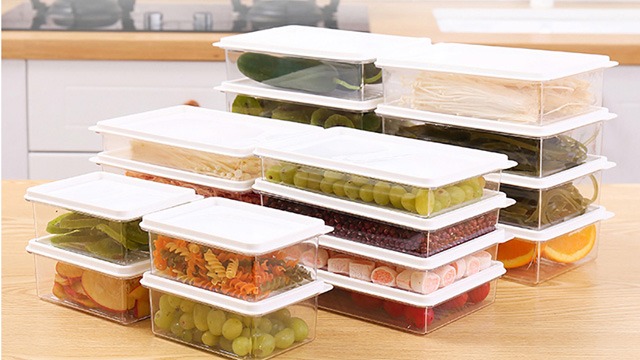 What does your freezer look like right now? Do you have packs upon packs of meat, frozen veggies, ice cream containers, and ready-to-cook packaged food packed in there in a haphazard way? 
We know the feeling. It's hard trying to figure out how to organize your freezer items. These packages are commonly in bags that don't have a particular shape which makes it easy to just push it in, close the door, and be done with it.  
Your pantry and refrigerator are probably full of fantastic food storage containers already. 
However, do you have containers for your freezer as well? 
That's right! For the most organized freezer, you will need some containers in there as well just like your pantry and your refrigerator, too. The key to freezer organization, however, needs more attention than your pantry and refrigerator.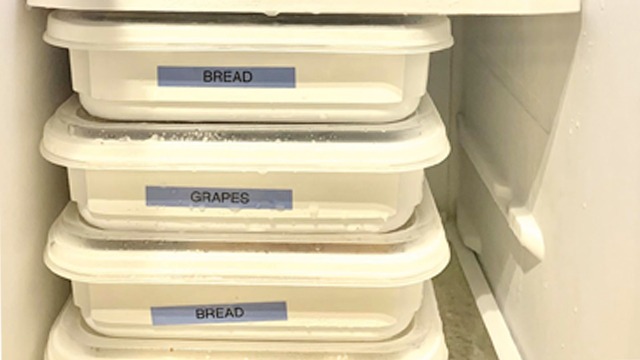 To properly organize your freezer, you need this two-step process every time: you will need to not only organize it, but you should also be portioning it out as well. 
Why bother portion it out when it will be stored anyway? 
What makes your freezer organization different from other kitchen organization is the fact that it will be frozen. This means it will be difficult trying to divide 1 kilo ground pork into 1/2 kilo portions when it's frozen solid. If any of your frozen food thawed and solidified again from the supermarket, it will be a big mass rather than the individually frozen pieces it once was. Breaking off pieces of food from these hunks of ice is not going to be easy. 
You can argue that you can thaw these out, even microwave these on the Defrost setting. The problem with defrosting food is that you're forced to use up the entire amount anyway as refreezing defrosted food can be dangerous. Defrosting can be the start of a food-borne illness unless it's killed off during the cooking process. 
Here's where your experience in cooking will come in handy. How much meat do you normally buy and how much of it do you actually cook per dish? If you are buying in bulk over the weekend, you may have a few kilos of meat that you're looking to store in the freezer for the week. You need to portion these out even before you place these in the freezer. You can actually ask your butcher to portion it out for you in 1/2 kilo or even 1/4 kilo bag portions. If you brought your own reusable containers, that's even better and more convenient for you since the portioning has already been done for you.   
ADVERTISEMENT - CONTINUE READING BELOW
Recommended Videos
The problem with prepacked food is that you don't always use up the entire bag. There are recipes that need more than that one package has or it may need less. For these excess ingredients, you can always rely on food containers and storage bags to store these.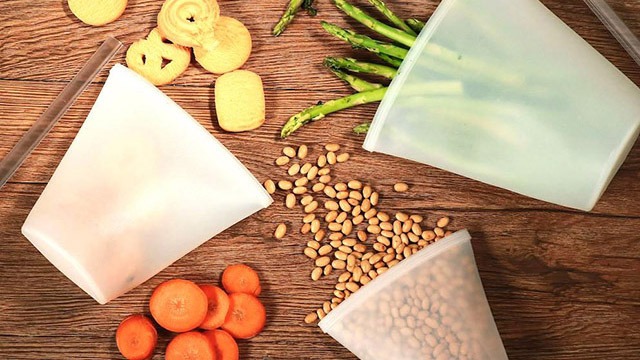 Did you know that silicone containers work perfectly well in both hot and cold temperatures? If you have silicone ice cube trays, you know that silicone is perfectly fine to use in the freezer! These silicone storage bags (P295/set of two or three) from Domesticity make perfect reusable bags for any leftover or excess ingredients instead of disposable freezer bags.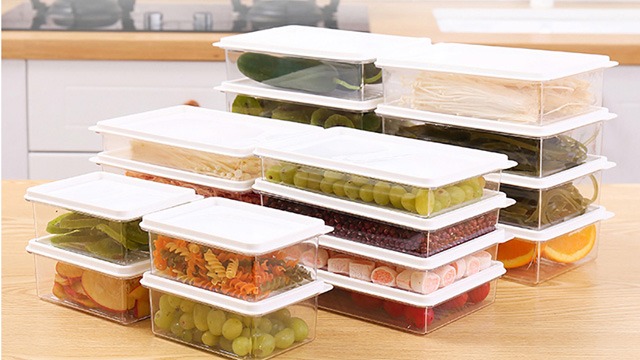 Remember that ultra-tidy refrigerator that became your organizing goals? She made her refrigerator that tidy with these Locaupin containers (4 Pieces Set Refrigerator Storage Box, starting at P225 on  Shopee/Lazada). These are BPA free, stain-resistant, and freezer-safe, too, so no matter what food you place in it, it will be ready to be reused for any ingredient.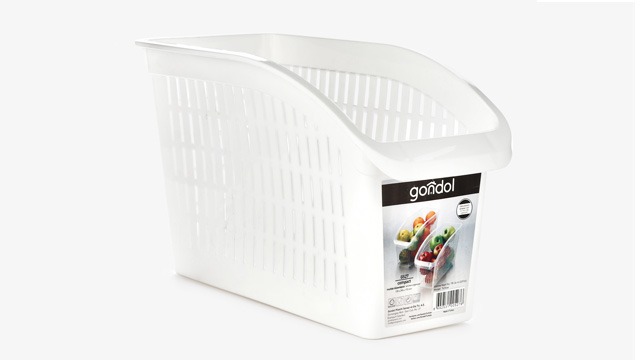 With so many bags of food in your freezer, you can store these bags of frozen food and kept organized in baskets instead of containers like these from Gondol (Compact Kitchen Organizer, P109.75, SM). You can even portion out meat in individually-packed bags and stored standing up in these baskets, too!  
There are many ways to organize your kitchen, but we feel the freezer needs this extra step of portioning before the food is stored so you can have an easier time preparing your food. Do you have any kitchen organizing stories to share? 
ALSO READ: 
***
Thinking about what to cook next? Join our Facebook group, Yummy Pinoy Cooking Club, to get more recipe ideas, share your own dishes, and find out what the rest of the community are making and eating!
Got your own version of the classic dishes? Pa-share naman! Get your recipe published on Yummy.ph by submitting your recipe here!