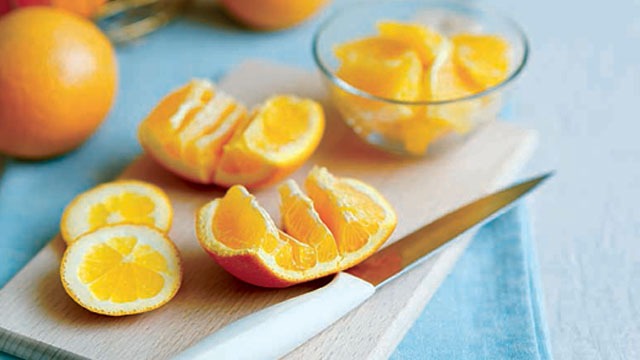 With this nifty trick, you won't have to dig through the fruit's thick skin, and you'll even separate each segment with ease.
How to do it? First, roll the orange gently on a flat surface. Slice off the ends and make an incision lengthwise on one side. Place your thumbs in the slit, carefully open the orange to reveal the segments, then simply pick them out from the skin. Try it with Mandarin, navel, or Valencia oranges. It's so easy!
Feature was published in the July 2015 issue of Yummy magazine.