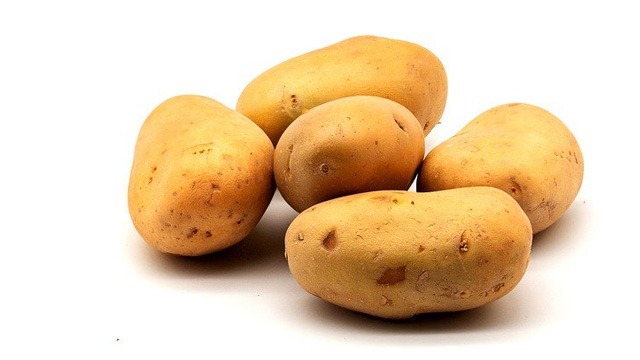 The hardest part about shopping for produce is deciding which are the best for the dish you're cooking. Picking up the right kind is easy when there is only one variety. What is there left to do if there is only one choice? 
That's the case for many vegetables. Carrots are carrots, cucumbers are cucumbers, and garlic are garlic. Not so much for potatoes. When you drop by the vegetable section to choose potatoes, you're faced with three obvious choices: the jumbo, the regular, or the baby potatoes.   
These are merely the sizes of potatoes but this fact can determine how you'll use them. The jumbo and regular potatoes will work in almost any recipe but the new or baby potatoes are best when fried and baked. Also known as marble potatoes, these round potatoes are just potatoes harvested while still small, hence the term new or baby. These are about the size of large marbles and are considered to be waxy potatoes.
Waxy potatoes are the potatoes that become gummy when mashed but are fantastic when boiled since it can hold its shape, even if overcooked. It's the starchy potatoes that are best mashed, baked, or turned into fries because of its fluffy texture when cooked. Between these two kinds are the all-purpose potatoes which, just like all-purpose flour, can be used for almost any recipe.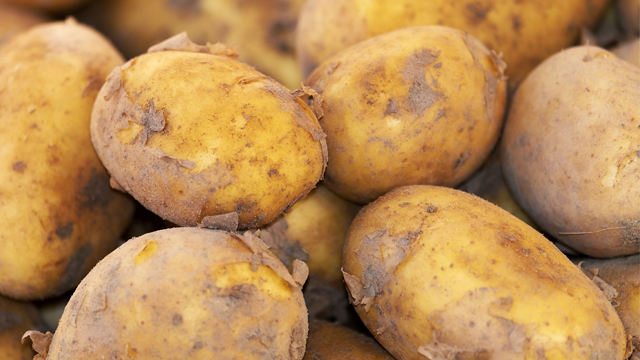 Did you know that the potatoes that are widely available in the supermarkets and palengke are classified as all-purpose potatoes? These potatoes are most probably either the Granola potato or the Igorota potato. These are the most commonly grown potatoes in the Philippines.  
How can you tell what potatoes are best for mashed potatoes or fries? Either of these kinds of potatoes are good for boiling, frying, baking, and mashing. The trick to cooking these potatoes is how you handle the spuds. 
Here are tips on how to pick potatoes at the produce section: 
1. Potatoes should feel heavy and, when lightly pressed, very firm.
2. Look for potatoes with clean skin and a just few eyes.
3. Avoid those with soft spots, cracks, cuts, or that has a green tinge or sprouts.  
If you do get a potato that has a greenish tinge on its skin, also known as solanine, don't worry. Just cut these away and proceed with your recipe.  
Here are key points to remember when preparing and cooking potatoes: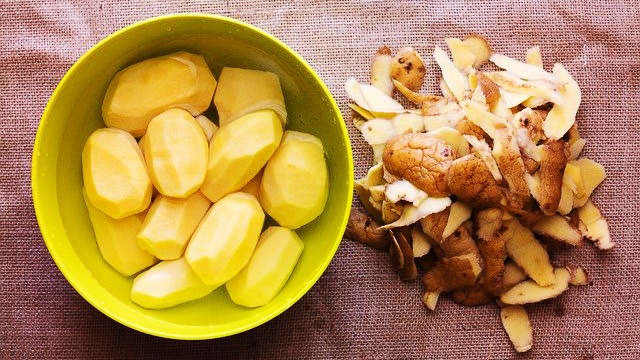 1 You can eat potato skins.  
Potato peels can be fried into potato skin chips! What you need to do is simple: just make sure the skins are free of dirt. How? You can soak the potatoes in water for 5 minutes before vigorously scrubbing. This soak will loosen any stubborn dirt stuck to the skin of the potatoes. Then either peel the potatoes or leave the skin on. 
ADVERTISEMENT - CONTINUE READING BELOW
Recommended Videos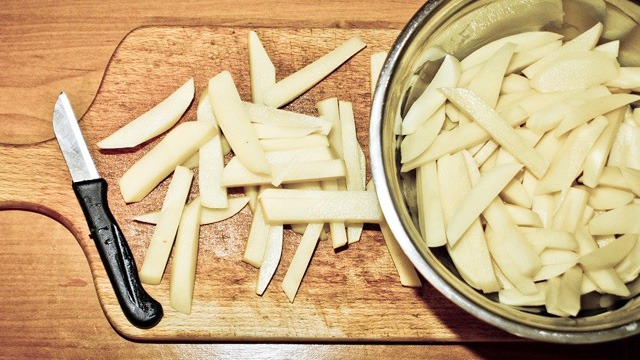 2 Keep it in water. 
If you're not using the potatoes immediately, remember that you'll need to keep the potatoes in water, or else, the flesh of the opotatoes will oxidize and turn brown. Prevent simply by placing the potatoes in water or tossing the cut potatoes in an acidic ingredient such as a citrus juice or even vinegar.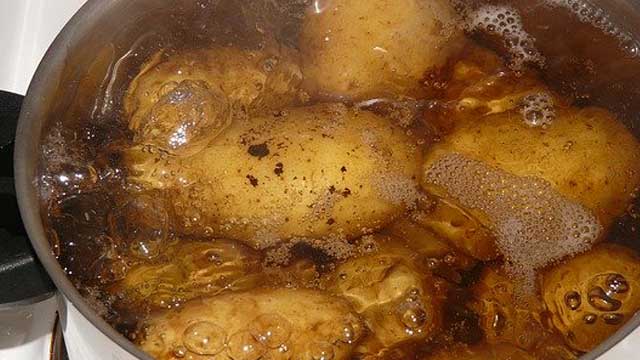 3 Don't overcook potatoes. 
The problem with potatoes is that it can be watery. There's a way to make sure that potatoes you just boiled won't be watery but there's another tip that you should keep in mind before you let the newly cooked potatoes steam: don't overcook the potatoes. Overcooking potatoes can make the hardiest potato fall apart.     
Once you know what kind of potato you need, you can try any of these delicious potato recipes.   
ALSO READ: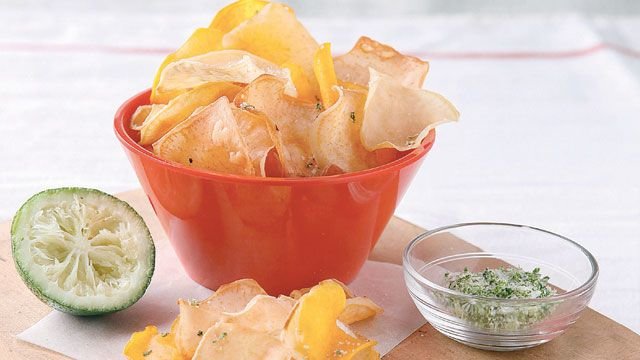 These Recipes Make Potatoes Irresistible!
Posted in:
Cooking
***
Thinking about what to cook next? Join our Facebook group, Yummy Pinoy Cooking Club, to get more recipe ideas, share your own dishes, and find out what the rest of the community are making and eating!
Got your own version of the classic dishes? Pa-share naman! Get your recipe published on Yummy.ph by submitting your recipe here!