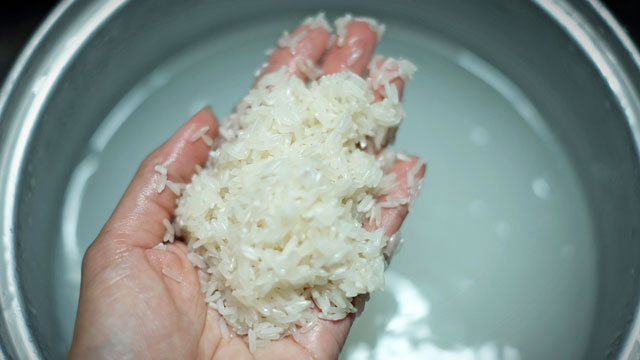 The first time you learned how to cook rice, you were probably told to wash the rice. You may have been a young child at the time and it was part of your kitchen chores. It was probably an easy task and since then, you have probably been preparing and cooking rice on a daily basis. 
You're an expert at cooking rice by the time you are an adult. However, did you know that you do not always have to wash the rice? 
Washing the rice has two purposes. The first purpose is to remove any dust, insects, and other inedible particles that you do not want to cook with your rice. The second purpose is to wash off any excess powdered rice left behind when it was polished to make your rice white. Rice water is cloudy because of this residual rice flour that was inevitably created during this polishing process.
This is also the reason why many recycle this second washing of the rice, locally known as hugas bigas, for adding to stews and soups that could use a little thickening. This hugas bigas gives a little flavor as well as a little thickening ability to the water. Recycling this water is a genius tip as well as practical. Most of the inedible things we do not want in our rice have been washed away presumably in the first washing anyhow so this is a smart water-saving move.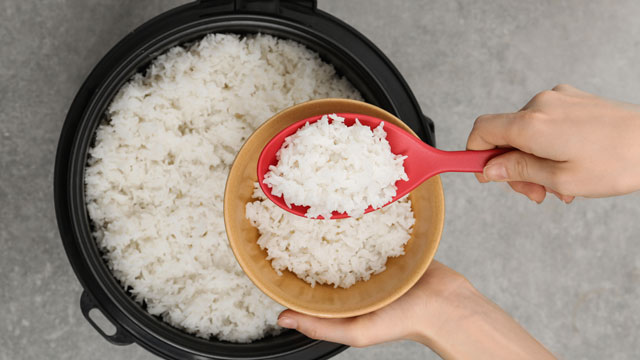 This second washing is commonly the last washing you need to do if you are meticulous about washing your rice. The third addition of water is usually what you measure right before you cook it. It's usually still a little cloudy but is more translucent than the previous two washings and without the debris that came with the first wash. Some however encourage you to wash the rice even more, usually Westerners who believe the water must be clear before you cook the rice. 
So, how do you know when you're done washing the rice? 
You can wash the rice until the water runs clear. This results in fluffy rice that easily separates and isn't sticky at all when you add the right amount of water. (Don't add too much water to avoid mushy rice.) However, there are some of us who actually like the taste and texture of rice that's a little sticky and has a little more "rice flavor". This is what that tiny amount of cloudiness in the water gives your rice. 
You need to choose: do you like your rice to taste as neutral as it should and isn't sticky at all or would you like your rice to taste like rice and be a little sticky? 
If you choose neutral tasting rice, wash rice until the water runs clear before cooking. 
If you choose rice that is a little sticky and has more "rice flavor", wash rice three times only or until the water is still slightly cloudy before cooking it. 
Who would have thought that there was more to washing rice than just washing it, right? If you love eating rice, this rice washing step is what will determine the texture and taste of your fluffy steamed rice.  
***