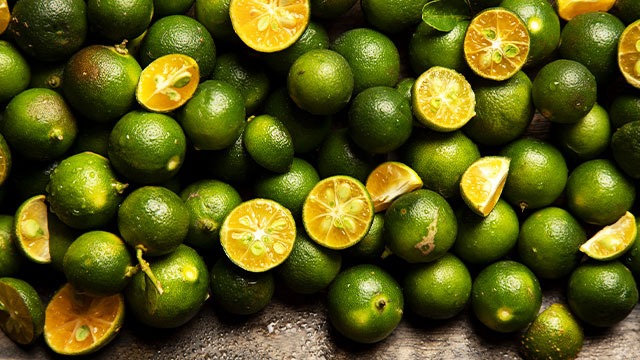 Updated on August 14, 2023 by Camille Georgia Uy.
If you love calamansi, whether as juice or stirred into a pitcher of refreshing iced tea (or even as calamansi muffins when you visit Boracay), you probably know that this citrus fruit is a handy ingredient in the kitchen, too. 
Also known internationally as calamondin, the calamansi is a tiny little citrus that is considered more of a lime than a lemon. It's native to the Philippines as well as a few other countries in the region. The calamansi is commonly picked while still green but if allowed to ripen the skin and the flesh inside transforms to orange. The taste however stays sour despite becoming ripe. It is however less sour than the Western limes and lemons. 
It might be because of its size but the calamansi is difficult to hoard. That's because the calamansi easily ripens in a few days and may even dry out if it doesn't. If you have a little bag of these citrus fruits and you know you won't need the entire bag for your dish, you need a way to preserve it.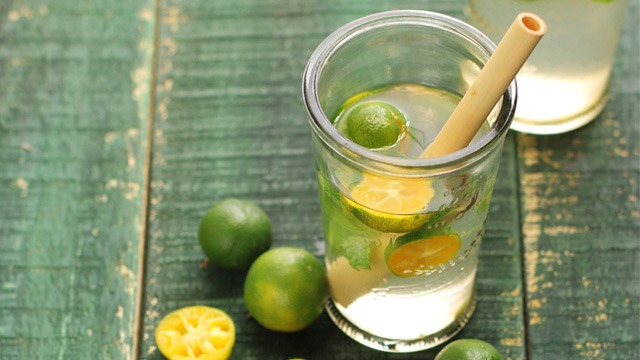 The Best Way To Preserve Calamansi: Juice It!
Squeezing the juice from the calamansi while it's at its ripest state is a great way to preserve it.  The juice can be more easily stored, either as juice or as ice cubes. This is also why calamansi juice is commonly made into a concentrate with honey and sugar syrup since these are natural preservatives. 
Here's how to preserve calamansi by juicing it:
Prepare a bottle or container with a lid for the juice. Place a mesh strainer to help easily strain out the seeds. 
Slice the calamansi fruits in half to expose the flesh using a sharp knife. (Slice between the stem end and the tip end.) 
Squeeze the fruit between your fingers over the mesh strainer. Repeat with all the sliced calamansi. Regularly remove and discard the seeds to strain the juice better. 
Transfer the juice to an ice cube tray if desired and freeze, or close the bottle with a lid and refrigerate for up to two weeks. 
With the juice, you can easily make fresh calamansi juice, flavor iced tea ala Wendy's, make calamansi muffins with coconut, or make tangy calamansi fish fillets or pork chops whenever you want, without needing to go through the hassle of squeezing so many for just one dish. 
Ready to Make Tangy Calamansi Dishes? Here Are Some Recipes: