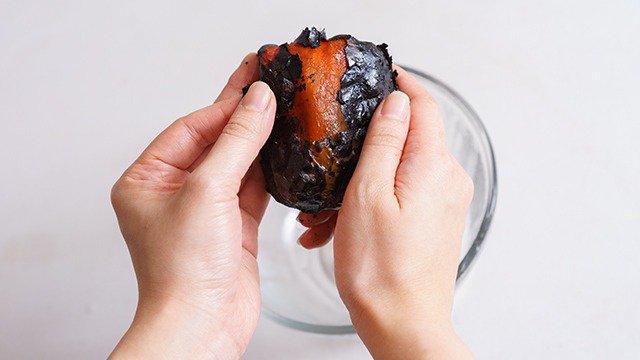 Roasted bell peppers can add flavor to you salads, pasta sauces, and stews. Also, it only takes a few minutes to prepare! Here are four easy steps on how to properly roast one.
1 Place bell peppers on top of a wire rack and set the rack on top of gas stove over high flame. Roast until skin is black and charred on all sides. Use tongs to flip the pepper and d not stay too close to the flame!
2 Place hot bell peppers in a bowl and cover with plastic wrap. Let peppers stand for 10 to 15 minutes to let charred skin soften.
3 Remove charred skin using your fingers. Wipe bell peppers with paper towels, but do not wash them.
4 Core and slice peppers as needed. You can also slice the peppers into strips and submerge them in olive oil in a clean bottle or container. Store in the refrigerator until needed. This will keep for about five days.