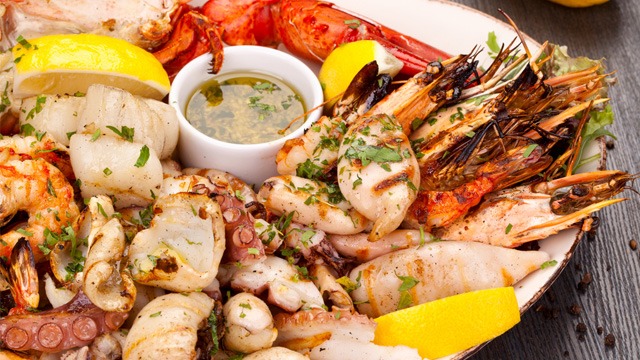 It always feels like a luxury when you're eating seafood. While fish is the most common kind of seafood you eat, shellfish such as tahong (mussels), halaan (clams), and talaba (oysters) and crustaceans such as hipon (shrimps) and alimango (crabs) are not always on your average everyday menu. 
If you're thinking of making any kind of seafood dish this Christmas, there are two things you should always do. The first thing you should always do if you're looking to prepare fish, shellfish, and other seafood is to check the red tide updates on the Bureau of Fisheries and Aquatic Resources or the official BFAR website.
Why? This is the government agency that monitors the occurrences of red tide in the country. Shellfish, in particular, are susceptible to red tide and can be toxic when you eat tahong, halaan, talaba, and other shellfish harvested in waters affected by the algae, which is why knowing if there's an alert up in your area is a good idea.  
If no red tide alert is up in the waters in your area, you can more confidently buy seafood at your local palengke and supermarkets. Better yet, ask your fish vendor where the supply of seafood comes from if you're not sure and want to play it safe.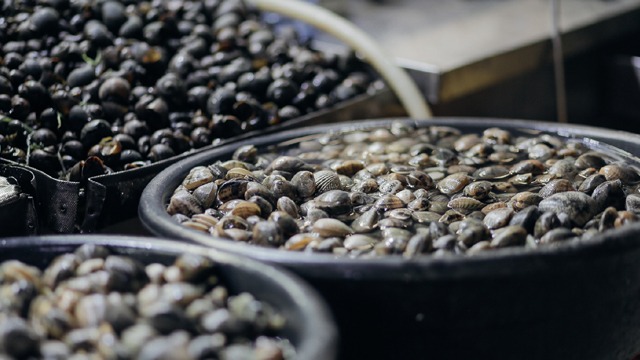 Once you have your seafood in hand, time to prepare it at home. If you're handling shellfish, you should know how to clean each kind of these shellfish. For most shellfish such as clams and mussels, soak these a few hours in water for at least 20 minutes up to overnight in the refrigerator. This is to allow the shellfish, especially the clams which live in the seafloor, time to spit out any dirt or any other substances it may have ingested prior to cooking. Oysters should be washed and kept on ice even prior to buying, especially so you can be sure they are still alive before being shucked or opened and served in the half shell. 
To make sure fish is safe to eat, always do this when preparing fish: remove the gills, intestines, and other innards of the fish prior to cooking. It's these organs that may contain red tide algae and other bacteria and organisms that we want to remove before cooking. You will also want to descale or remove the scales from the fish, too. You can ask your local fish vendor to do these tasks for you if you don't want to. 
Crabs meanwhile are cooked in the shell so cook it immediately for the freshest crab dishes.  
You should be preparing all kinds of seafood, including fish, squid, and other shellfish in these ways, so that you know it's safe to consume, whether or not there's a red tide alert or not. 
If you're eager to try cooking seafood this Christmas, here are recipes to try that's sure to impress: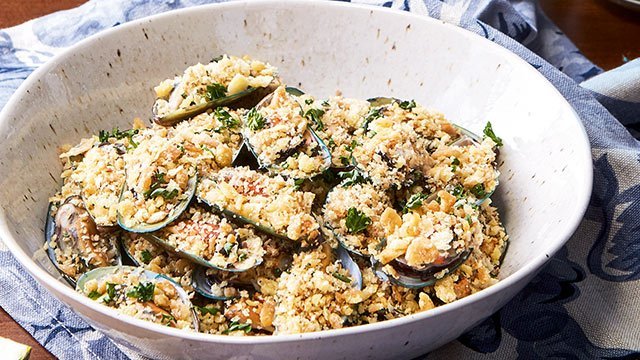 1 Tahong with Crunchy Garlic Recipe 
Baked tahong fans might find a new favorite with this recipe! While these tahong aren't baked, this is actually the easier version where you simply steam the tahong and top each meaty half shell with crunchy, garlicky breadcrumbs that include grated queso de bola. 
ADVERTISEMENT - CONTINUE READING BELOW
Recommended Videos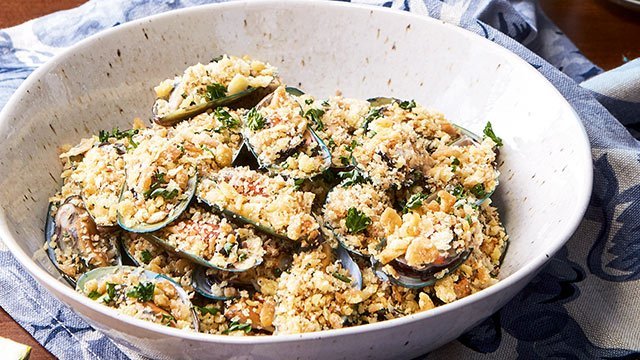 Tahong Recipe with Crunchy Garlic
Posted in:
Recipe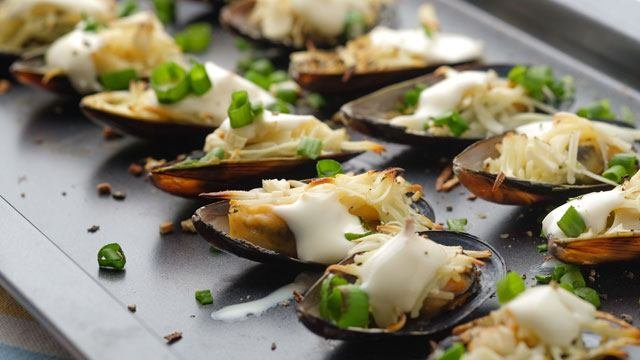 Baked Tahong with Garlic and Cheese Recipe
Posted in:
Recipe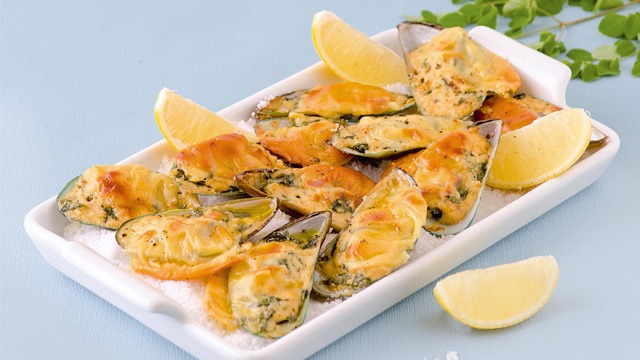 Mussels Rockefeller with Malunggay
Posted in:
Recipe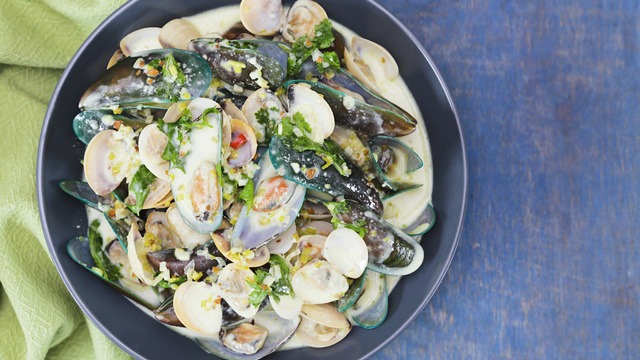 2 Halaan at Tahong sa Gata (Seafood in Coconut Milk) Recipe
This delicious bowl of clams and mussels are made creamy and even more delicious by the coconut milk. You'll want to serve these in little bowls with crusty bread on the side, so the sweet gata can be sopped up.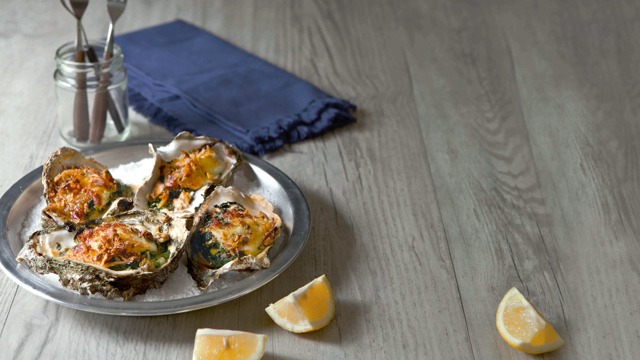 3 Baked Oysters with Kesong Puti and Tinapa Flakes Recipe
You can always serve fresh raw oysters for the ultimate appetizer but if you're looking to cook the oysters, this is a great idea to try. The local ingredients provide a punch of flavor and creaminess to this dish.   
4 Singaporean Chili Crab Recipe 
The secret to this crab dish is the sauce that coats the crab. You'll want to scoop up every last drop!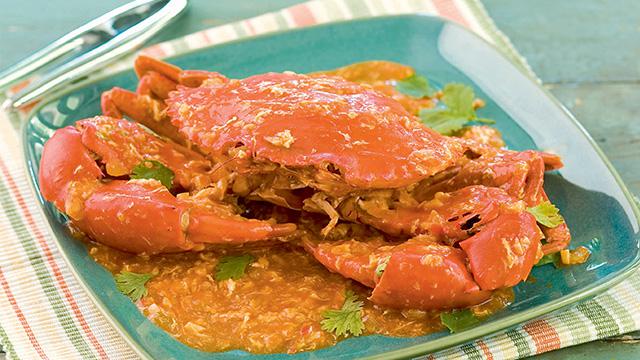 Singaporean Chili Crab
Posted in:
Recipe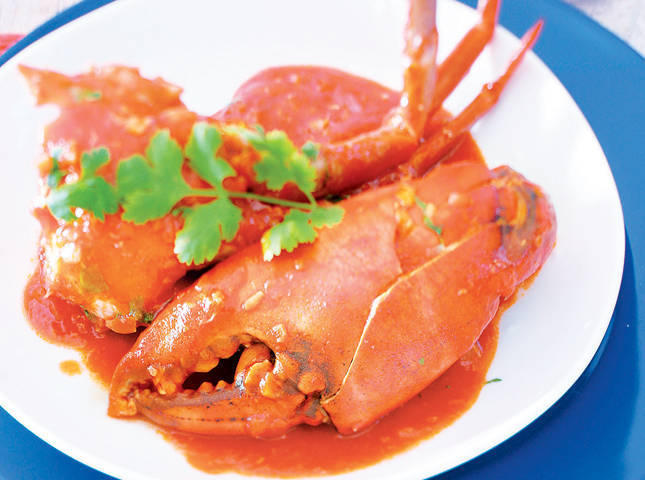 Marketman's Chili Crabs
Posted in:
Recipe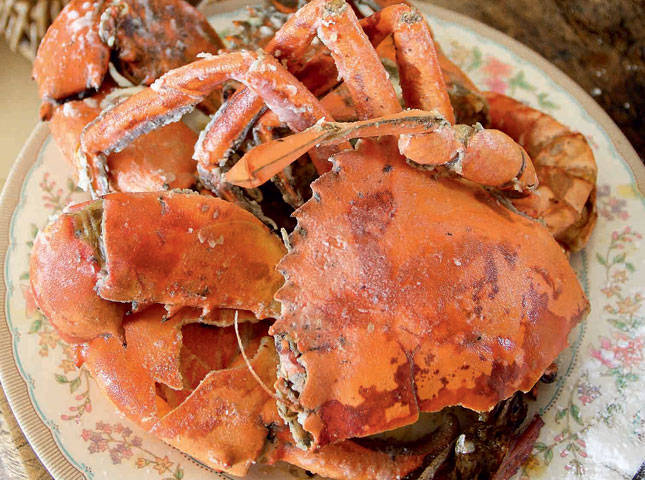 Leyanne's Chili Crabs
Posted in:
Recipe
***
Thinking about what to cook next? Join our Facebook group, Yummy Pinoy Cooking Club, to get more recipe ideas, share your own dishes, and find out what the rest of the community are making and eating!
Got your own version of the classic dishes? Pa-share naman! Get your recipe published on Yummy.ph by submitting your recipe here!