Mangoes are one of the best things about summers in the Philippines. It's not in season all year so this is the time to get your fill of our famous mango, arguably the sweetest in the world, at its cheapest and its most plentiful. To find out how to pick out the best mango in the market, here are the signs to look for:
1 It has turned a sunshine bright yellow color.
You know it's ripe when the skin of an unripe green mango has become completely yellow. Before this, it will still have a sharp, tangy taste that you get if it were unripe.
2 It smells sweet.
If you wander over to mango section and the area itself smells like a sweet mango, many of those mangoes are ready to consume. To get a better idea of which of these mangoes are the ones to choose, pick one up and hold the end where the stem was broken off. Take a sniff—it should smell sweet.
3 It's firm but soft.
Another great indicator of ripeness is the firmness of the mango itself. Pick one up and give it a gentle squeeze. It should be firm but yields slightly, indicating a softness that will get mushy as it becomes more ripe.
4 It has developed a small spot or two.
Like bananas, another good visual indicator that a mango is ripe is when it develops black spots. A few black spots on the skin is okay. Be wary of large black spots. These will indicate the spot will be mushy but the mango overall is just past its peak ripeness for consumption.
Mango season will soon be upon us and now, armed with a few tips on how to pick a ripe mango from among those in a basket, you can choose the ones that will be the sweetest you can find.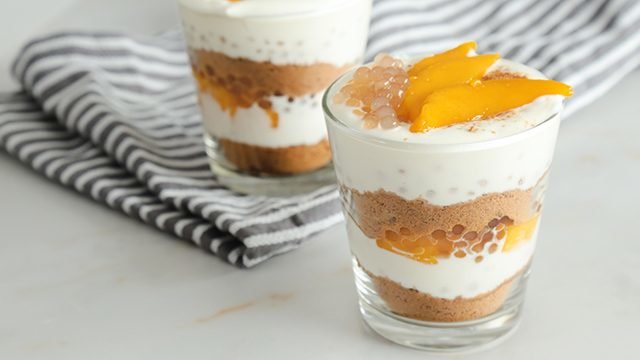 All the Mango + Sago Recipes You Need
Posted in:
Cooking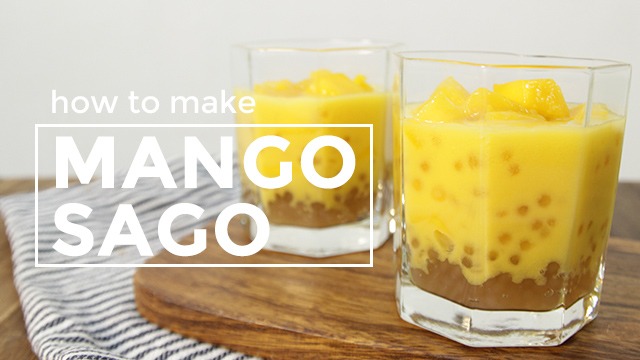 WATCH: How to Make Mango Sago
Posted in:
Cooking