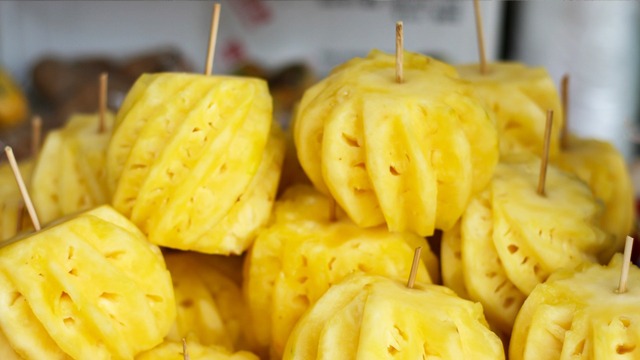 You've probably been mesmerized when pineapple vendors peel and prepare a pineapple in front of you. The deftness of their skilled hands in creating the spiral-like pattern on the pineapples when they're done is truly amazing. 
But their skill in slicing up a pineapple in a spiral formation isn't just so that it's pretty and attractive when ready to serve. It serves a purpose: it's done to maximize the amount of fruit you can eat. By cutting the eyes off in a spiral, there's no needless removal of the pineapple that you can otherwise eat. Cutting off a thick section from the outer layer until the eyes are removed completely, as people are wont to do, can be wasteful. 
If you're curious how this is done, here's how you can slice a pineapple the way they do it at the palengkes: 
1 Cut off the pineapple's top and the base. 
Using a sharp knife on a cutting board, lay the pineapple on its side. Then, cut the top, or the crown, off and then the bottom, or the base. Discard the top and bottom.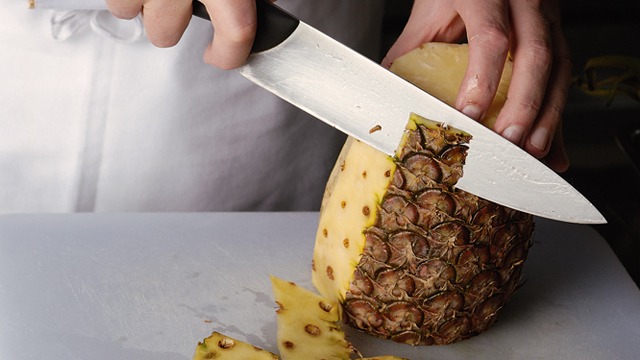 2 Slice off the spines. 
Turn the pineapple right side up, with the crown's cut side facing up, on its now flat base. Using your knife, cut a thin slice off from the outer layer from crown to base. Turn the pineapple and continue slicing off the outer layer until the pineapple's yellow flesh is exposed, along with the eyes.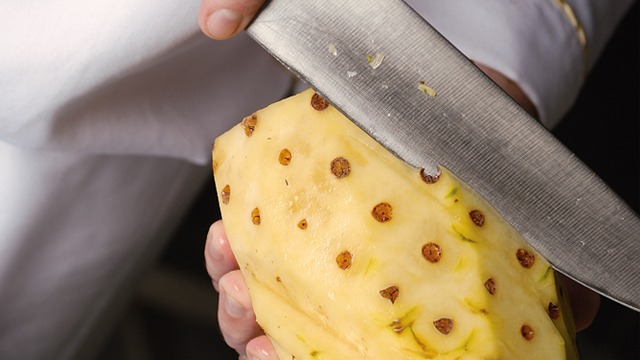 3 Make "V" cuts.  
With the eyes exposed, you'll see that the eyes are not located in a straight line. Instead, plot a line of eyes at an angle. Using a sharp knife, make a "V" slice on either side of an angled row of eyes. Repeat with the remaining eyes in that row until all the eyes have been removed. Repeat the "V" cuts with the next row of eyes parallel to the first row you removed until all the eyes have been removed. 
You can make the "V" slices with the pineapple on the cutting board or in your hand (see photo above). Use whichever method you are most comfortable with as long as the pineapple is stable and your knife will not slip as you make the slices.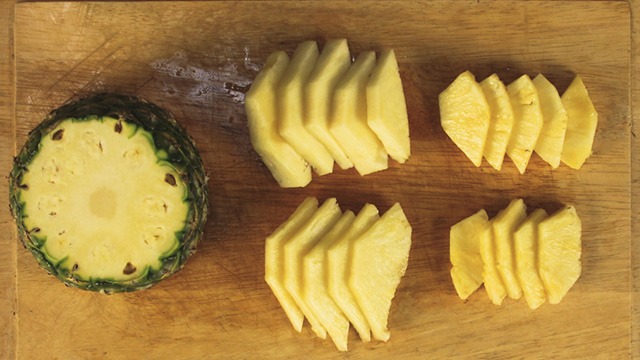 WATCH: How to Slice a Pineapple
Posted in:
Prepping
Tada! Not as hard as you think, right? It's ready to slice into serving slices. You can even slice the core off the slices so all you're left with is the juicy and tender section of the pineapple. If you're even more inclined to maximize your pineapple, use a juicer to extract the juice from the cut off portions so you can add it to sweeten iced teas or even add a little tang to your chicken dish.   
ADVERTISEMENT - CONTINUE READING BELOW
Recommended Videos
If you want to learn how other fruits and vegetables are prepared, take a look at these lessons: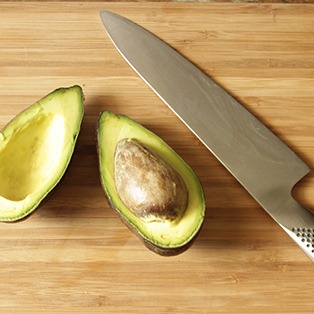 WATCH: How to Cut and Peel an Avocado
Posted in:
Prepping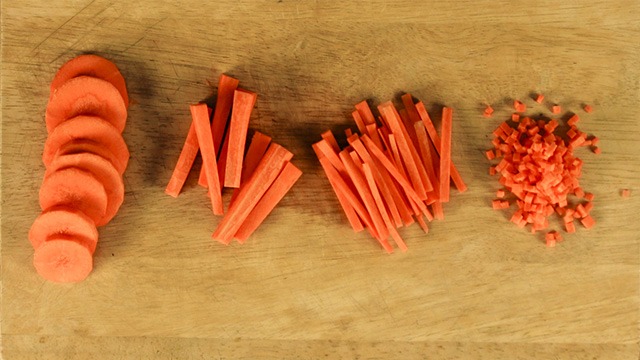 WATCH: 4 Basic Cuts for Carrots
Posted in:
Prepping