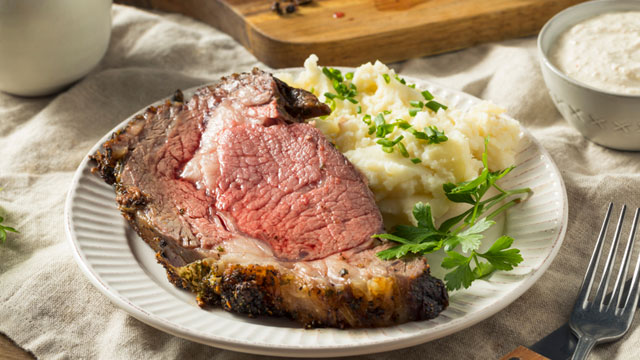 We all want our lechon baboy and baka tender and succulent. There's something super delicious and satisfying when you are eating meat that you do not have to chew endlessly. 
While cooking it properly so that the resulting meat is tender is important, how you cut it up when it's ready to serve matters just as much, too. You may know that cutting up meat before you cook it keeps it tender while cooking and the good news is that it still matters after it's cooked. 
If you remember all the tips about how to cut up meat when it's still raw, you should keep them in mind when you slice up the meat for serving, too. This is especially important when you just cooked a whole lechon baboy or baka.
You can slice cooked meat so that it's tender no matter what! Here are two ways to do that:
• Slice against the grain.
• Slice against the grain thinly.  
Slicing against the grain means is that you are making the strands of meat shorter. The shorter the grain is or the strands of muscles are, the more tender the meat cut will be and the less chewing you will need to do. This is important for those who love to cut up big chunks of meat from steak. 
Slicing against the grain and making sure the slice is thin also ensures even shorter strands of meat enter your mouth. It's the long strands of meat that get stuck to your teeth and make chewing it so hard. Make sure those strands are already short by slicing thinly and you'll be guaranteed tender meat every time. 
Here are recipes to try if you want to cook lechon baka or baboy at home and need to practice your knife carving skills: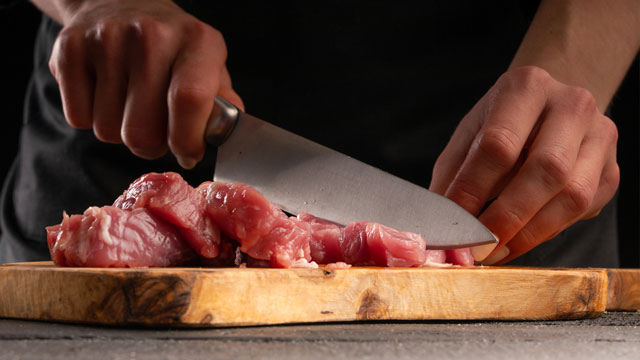 How To Slice Meat And Why It Matters
Posted in:
Prepping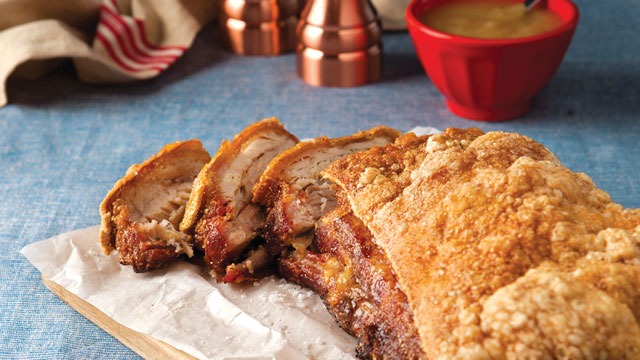 How to Buy + Prepare Meat Cuts
Posted in:
Cooking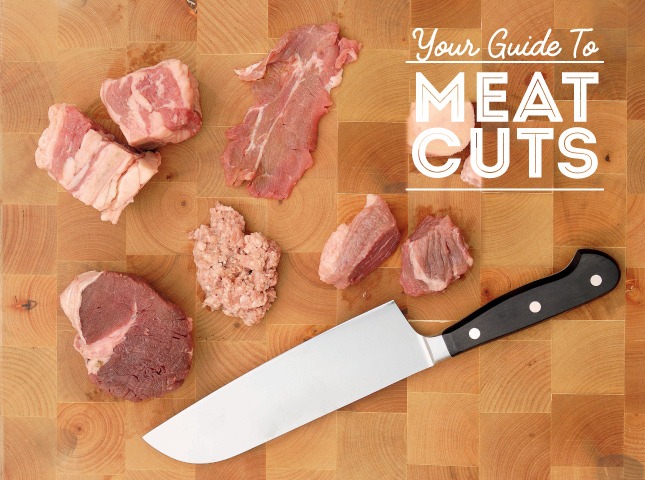 These Are The Meat Cuts You Need to Know
Posted in:
Cooking
*** 
ADVERTISEMENT - CONTINUE READING BELOW
Recommended Videos