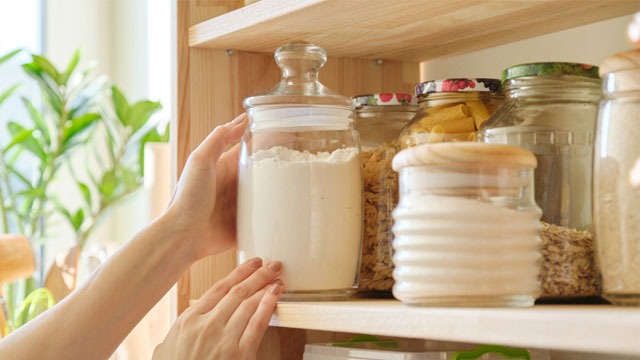 When the pandemic hit, many people started to learn how to cook and bake. Cooking and baking meant many of us spent more time in the kitchen. There are some people who already knew how to cook but there was also one challenge that people took on: how to bake bread. 
For some people, this is more intimidating than cooking a meal. Baking also means using an ingredient more often than usual: flour. For each baking recipe you may be making, you are likely to use up at least 1 cup or around 120 grams all-purpose flour. If you bake often, you'll go through a lot of flour. If you don't bake that often, you're likely to use less than this. 
If you have a stash of flour, you need to know how to store it. This means the container that it's in and where to store it. Flour is one of those ingredients that can last a long time. You should store flour in airtight or waterproof containers so it will not only prevent pests but also prevent it from absorbing moisture from the air. 
Once in a proper container, there are three places where you can store flour. However, it depends on a few factors. Here are the tips you need to know so you know where you should store flour: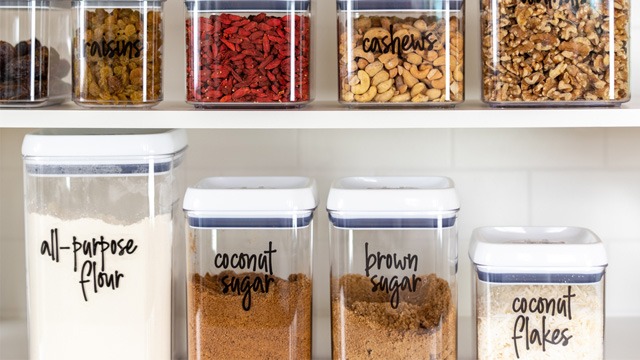 1 When to store flour on the countertop 
If you have become an avid baker, you probably use up baking ingredients often. If this is the case, you will need to have your flour within ready reach. For flour that gets used up quickly, the best place to store flour is right on your countertop. Keeping it here on the countertop also keeps it at room temperature so you don't have to warm it when you suddenly feel like baking. 
2 When to store flour in the refrigerator. 
If you are a baker who doesn't use flour as often and find that your flour sometimes is left on the countertop longer than a few months, you may want to store flour in the refrigerator. Just like many food, the cold can help save your food from going bad. For flour, it will help preserve it for a longer storage time as well. Plus, the cold will keep it fresher for longer, too. 
This is especially good for flour that is not white, such as whole wheat flour, rye flour, and other kinds of flour that contain the bran of wheat. It's these ingredients that can turn flour rancid. 
If your home is particularly humid, storing flour in the refrigerator is also a good idea since an overly moist environment can make ingredients standing at room temperature mold faster and easier. However, just note that this means you'll have to warm flour to room temperature when you do use it. This also means you should not let it thaw until you need to use it, so the change in temperature won't cause it to condense and absorb excess moisture which can affect your recipe. 
3 When to store flour in the freezer. 
Did you try baking and discovered you're not a baker? This might mean you might still have a stash of flour in your home. If you do not use flour all that often, the best place to preserve what flour you do have is in the freezer. The super-coldness of the freezer will stop time and preserve it better than if just in the refrigerator. 
Learn more about how to store different kinds of food and ingredients in these articles: 
***