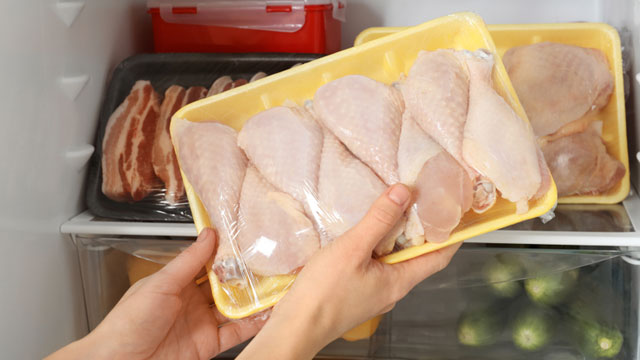 There are many ways to store meat but the most effective and long-lasting way is still the freezer. Meat, when frozen completely and properly, can last for months under the best conditions and will last indefinitely in extreme cases. All you have to do is make sure that you have it prepared and ready to cook when you bring it out. 
When it's not in the freezer, any raw meat that is not frozen should stay cold until you're ready to cook it. This means raw meat needs to be stored in the refrigerator, and it can't stay in there indefinitely. There's a time limit of two up to five days when it stays fresh and safe to eat. After that, bacteria can start to grow and the raw meat can start to become slimy and inedible. 
However, while the raw meat is in the refrigerator, are you storing it properly?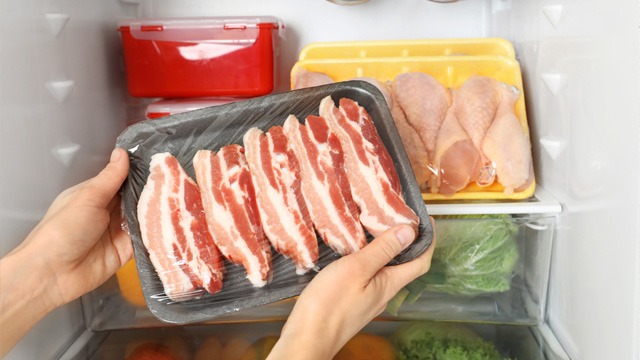 Take a look at how you store raw meat in the refrigerator and answer these questions: 
• Is the meat stored in a covered container? 
• If the meat is wrapped in plastic, paper, or other packaging that's not airtight, is it placed on a tray or dish? 
• Is the stored meat placed on the bottom shelf above other food? 
If you answered "no" to any of these questions, you need to change your raw meat storing habits. Here's what you should do and why: 
1 Always store raw meat in a covered or otherwise tightly sealed container. 
Unless you're trying to dry out the meat in the refrigerator, any raw meat should be stored in a covered container.  Plastic bags that can be sealed airtight like resealable bags are a great non-bulky option, too. 
Not only will this prevent cross-contamination but it will also prevent it from making other stored food with it smell like raw meat. Plus, it prevents any spills if it's in an airtight and closed container. 
2 Place wrapped meat on a tray to catch any drips. 
Accidental drips happen but it's particularly unpleasant when raw meat juices drip onto fruits or vegetables. Avoid this by always storing any meat that is merely wrapped, whether with plastic, paper, or cloth, onto a tray that will catch any meat juices before it drips onto other food. This not only helps you stay food safe but will make clean-up easier, too. 
3 Store meat on the bottom shelf. 
It may sound weird to store meat on the bottom shelf but this is the place least like to contaminate everything. It's on the bottom so not only will it not contaminate food from the top down, but the bottom shelf is also meant to catch and stop drips. This gives you a double safety net should any drips fall from your meat tray or container when you pull it out. 
Keep all of these tips in mind the next time you need to store meat in the refrigerator and you'll be a safer food storer. If you need more tips on how to handle meat and organize your refrigerator, here are articles to read: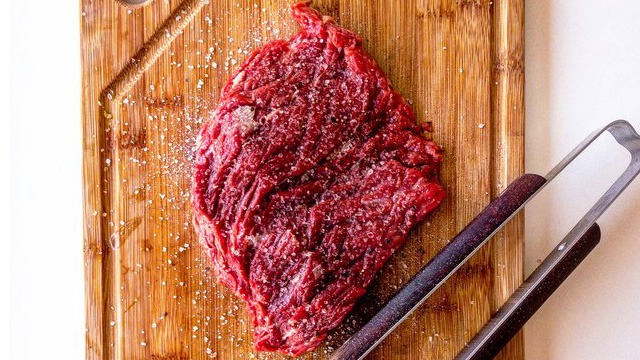 Is It Safe to Wash Raw Meat?
Posted in:
Prepping
***