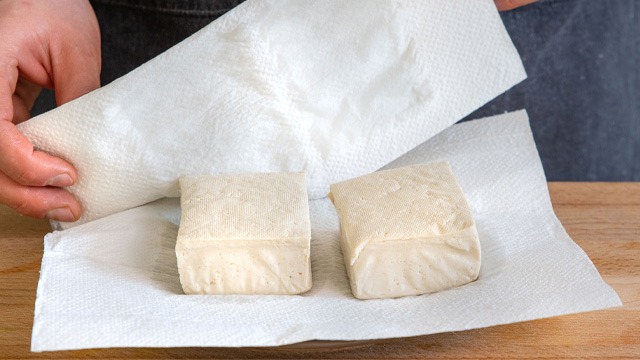 Tofu or tokwa is probably the most common meat substitute. This soy-based product is the solid version of soybeans that have been processed; it is cooked, mashed, and made solid using a coagulant. This is pressed into shape so the water can be pushed out. You're left with a more solid block of tokwa.
What Are The Different Kinds Of Tofu
The firmness or texture of the tokwa is sometimes dependent on how long it is pressed. This is where you get the four different kinds of tofu:
1 taho
2 Silken or soft tofu
3 firm tofu
4 extra firm tofu or tokwa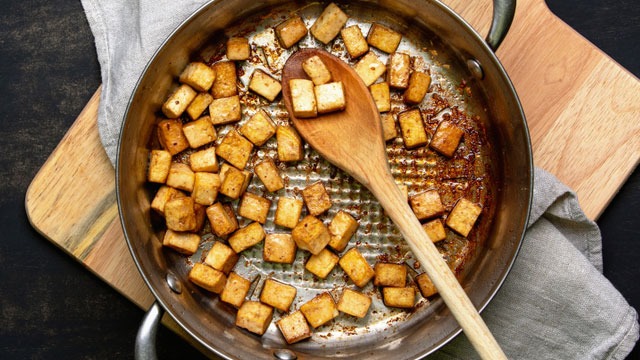 We consider taho to be even softer and even more delicate than soft tofu because it breaks up even more easily than silken tofu that may be used in dishes such as mapo tofu or miso soup. Firm tofu meanwhile is a lovely balance of softness that makes it easy to crumble with a firmness that allows you to cut it up into squares and toss it in a sauce more vigorously without it breaking up too much. Extra firm tofu is the most common kind that you might encounter in palengkes and supermarkets because this is what we know as tokwa.
However, it's all too common to buy tokwa that has a sour aroma and taste. Tokwa should taste neutral or taste like soybeans. It shouldn't taste sour at all! In fact, if your tokwa tastes sour soon after you buy it, it is an indicator that it's going bad and frequently, this is mainly because of improper storage.
When you buy tokwa, you need to do three things to keep it from turning sour:
1 Buy it as freshly made as possible.
The best tokwa is the kind you buy at its freshest! You will know the difference between fresh tokwa and not-so-fresh tokwa because of the taste. Again, if it smells or tastes sour, it's already begun to degrade, and is best to not consume it anymore to save you from an upset stomach or at worse, food poisoning.
You get fresh tofu from your local supermarket and palengke but examine it: it should smell fresh with no sour notes at all and the water that it is in should be clear.
2 Change the water at least every other day.
Speaking of water, the tofu should be submerged in water to best store it. Preferably, the water should be changed every day or at least every other day so the water remains clear. If it turns cloudy, it's a sign that the tofu water needs to be changed with fresh water.
Just a note that cloudy water is not a sign it's going bad yet! The tofu may still contain whey from being pressed. However, if the cloudy water also smells sour, change the water and then rinse the tofu to check for spoilage or sour-smelling tofu.
ADVERTISEMENT - CONTINUE READING BELOW
Recommended Videos
3 Store it properly.
Tofu should be stored in the refrigerator where it can be chilled. Keeping tokwa chilled keeps bacteria from multiplying and thus, storing it for longer. Remember that food kept at room temperature and exposed to the air can be a breeding ground for bacteria and mold.
However, if you have tofu that you know you will not be using within two weeks at the most, you should prepare it for longer food storage. While storing tofu submerged in clear water can last as long as 10 days, storing tofu for a longer period of time needs another tactic: you can freeze tofu.
Now that you know you can store tofu properly and even for longer, we have ideas on how to cook it! Try these recipes that we know you will be excited about if you love substituting tokwa for meat in recipes: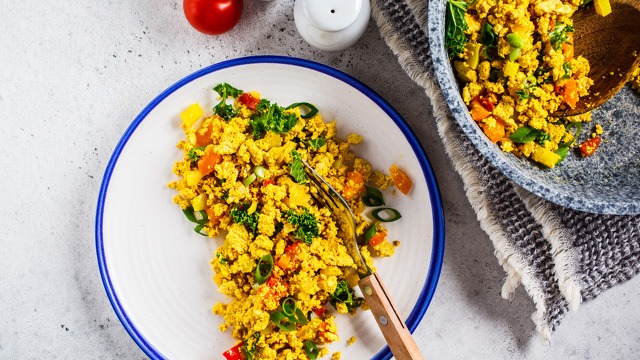 How To Use Tofu As Giniling In Meals
Posted in:
Cooking
***