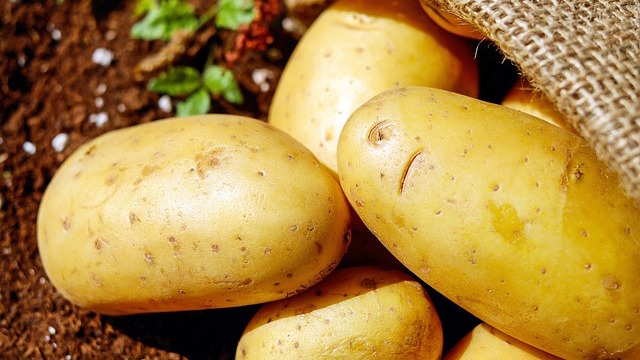 Have you ever scratched yourself with a peeler? We know we have!
It's easy to not hurt yourself when using the vegetable peeler when the vegetable you're trying to peel is long and easy to hold. For example, carrots are easy to hold down since it's nice and long. You just hold one end, and you can peel it away from you and never have to worry about the peeler going your way. It's the same for labanos, celery, and other long vegetables.   
But what if the vegetable is not easy to hold and peel safely? 
The peeler is a super sharp prepping tool that if used incorrectly or you slip, you can skin off your fingertips or even your knuckles. It's a scratch but if you're not a fan of pain, this can put some people off from using the peeler. 
This is where knowing this easy kitchen trick comes in handy, and you don't need even need a special tool or equipment to help you peel that potato safely. 
Use a fork.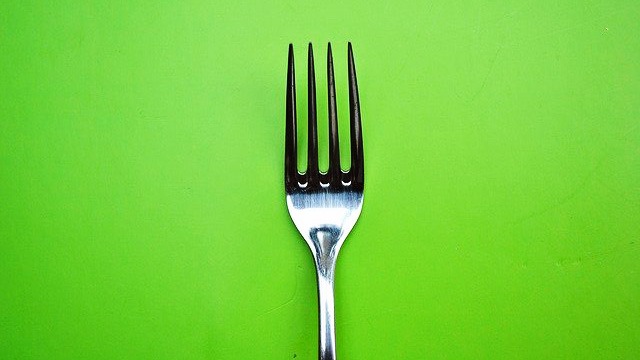 The fork can be used for more than just eating at the dining table! Grab a fork and use it to hold your vegetable or fruit down so you can use a peeler as well as a knife on it without worrying about your fingers! 
One of the vegetables you might be peeling often is the potato and, unless you always use large potatoes, it's hard to hold onto that round potato without peeling it in your hand.
Here's what you can do instead that's safer: 
1. Scrub your potatoes free of dirt, rinse, and dry. 
2. Use a fork and pierce a potato on one end. Place the potato in the middle of the chopping board.
3. Holding the fork to keep the potato steady, run the peeler across and over the potato's peel. Repeat, using the fork to turn the potato as needed to remove any leftover peel.
4. Remove the fork. Pierce the other side which has already been peeled, and repeat Step 3 until the entire potato is peeled. 
5. Keep the peeled potato underwater to prevent it from turning brown until all the potatoes are peeled and ready to be sliced or diced.  
That's it. Easy, simple, and safe.
What's great about this kitchen trick is that it's not just for potatoes! You can use this fork trick for any vegetable or fruit that you need to not only peel but also slice and dice, too.   
ALSO READ: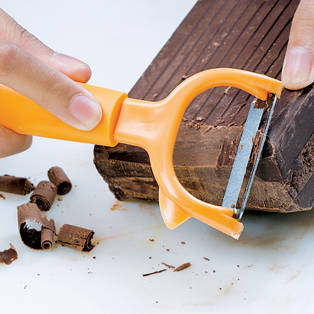 3 Other Ways To Use Vegetable Peeler
Posted in:
Prepping
ADVERTISEMENT - CONTINUE READING BELOW
Recommended Videos