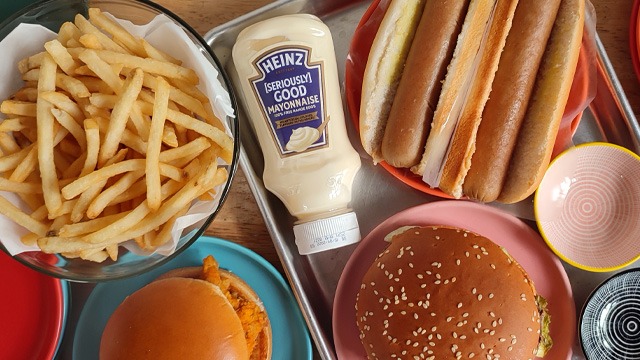 Exactly how do you make mayonnaise? If you have ever made a caesar salad dressing before, then you already know how to make mayonnaise! The same tips and principles behind making the salad dressing apply to mayonnaise since these are both hollandaise-based sauces. (Hollandaise sauce is one of the five French mother sauces in the culinary world.) 
The good news is that if you're too intimidated to make it from scratch, you don't have to search too long and hard for delicious mayonnaise to add to your dishes. There are many already prepared jars, bottles, and even canisters of mayonnaise to satisfy your need for a creamy spread to make your food extra appetizing! 
Not sure how a simple ingredient can change your meal from a-okay to lip-smacking good? Here are ideas to try with that bottle of mayonnaise in your possession: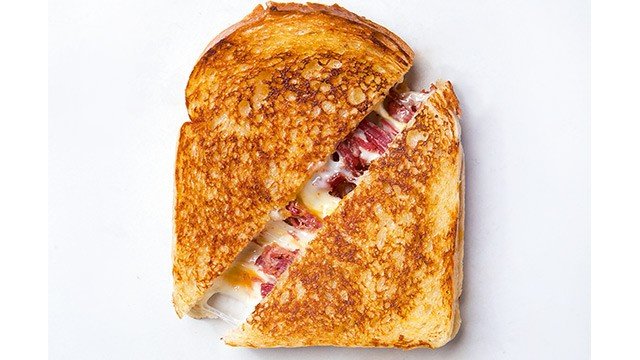 1 Use it as a substitute for butter. 
The ingredients of mayo are simple: an egg yolk, butter, lemon juice or vinegar, salt, and a little prepared mustard if you want to give it that classic yellow tint. The presence of butter is what makes mayonnaise a great substitute for butter, especially if it's still hard to slice because you forgot to let it thaw. 
Since mayonnaise stays spreadable even when refrigerated, this is a delicious and easy swap to do when you're too hangry to wait for that sandwich to grill itself. 
Since mayonnaise also contains eggs, you can use this creamy spread as a substitute for both butter and eggs in your chocolate cake batter. This unique hack, the result of the scarcity of fresh ingredients, including eggs during the Great Depression in the U.S.A. is a genius substitute if you're short on eggs and butter. 
2 Make deviled eggs. 
What makes deviled eggs so delicious? The combination of eggs and mayonnaise in an egg salad mix is undoubtedly good and this is the most basic recipe for deviled eggs! To make it extra good, you need to cook hard-boiled eggs right without that unseemly green-gray ring on the outside of the yolks. Plus, you need to use good mayonnaise. 
ADVERTISEMENT - CONTINUE READING BELOW
Recommended Videos
Think of mayonnaise like wine: if you don't like the taste of the mayonnaise, it's likely you won't like it any better when it's mixed into your dish. So, make sure it's a delicious one that you'll readily spread on your sandwiches, burgers, and hot dogs.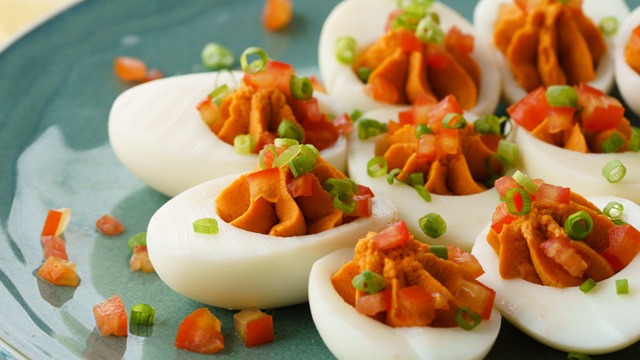 Spicy Deviled Eggs Recipe
Posted in:
Recipe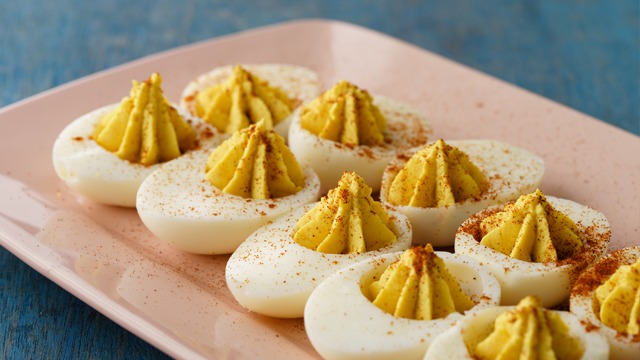 Easy Deviled Eggs Recipe
Posted in:
Recipe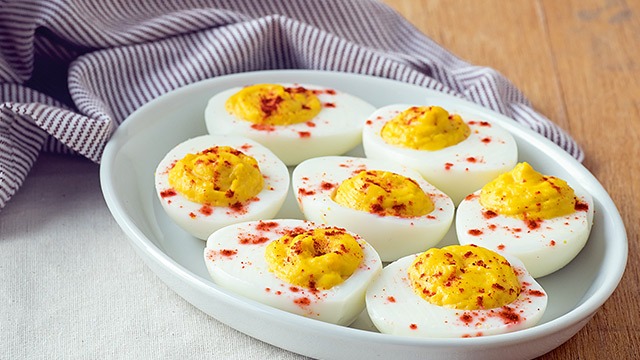 Saffron Deviled Eggs Recipe
Posted in:
Recipe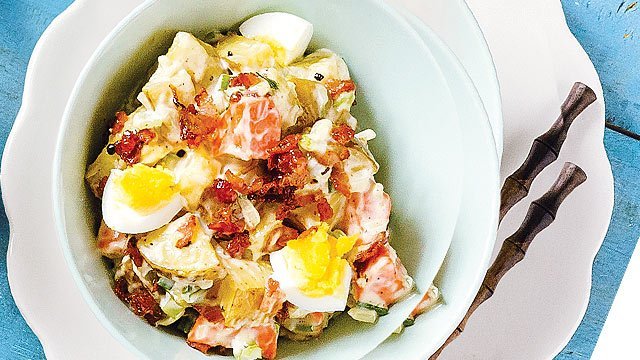 3 Mix a dressing for potato salad. 
Macaroni salad is usually most popular during the holidays and Christmas but when it is the summer dry months, the potato salad is what you should be making! This salad is a versatile one since it can be served either hot or cold: serve it warm to savor that freshly-made taste or chill it first and serve cold for that classic potato salad side that you can serve at picnics and outings. (Just remember to adjust your seasoning when chilled since tastes are muted when cold.)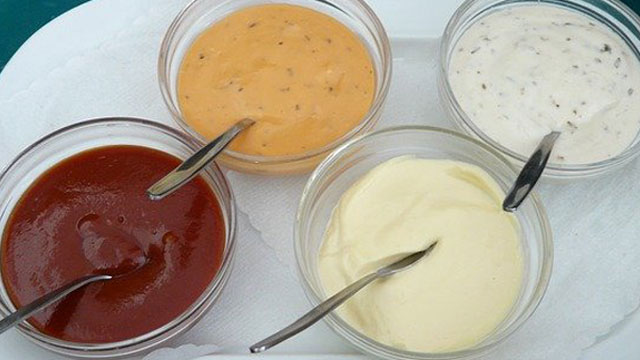 4 Create irresistible dips. 
Did you know that many dips can be made using mayonnaise and a few other ingredients? You can! A Thousand Island dressing or dip for your fries is actually just ketchup, pickle relish, and mayonnaise stirred together! A garlic aioli is simply a fancy way of saying you're adding a freshly crushed garlic clove to mayonnaise and serving this mixture with plainly seasoned chicken wings. You don't even need to add anything to the mayonnaise to make it into a dip! Just squeeze it out into a small saucer and serve with a bucket of fries.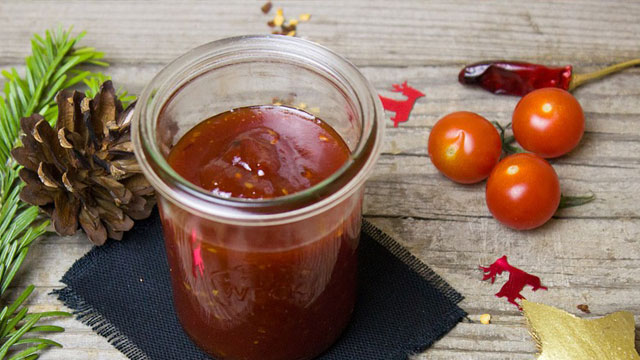 3 Easy Dips to Make This Weekend
Posted in:
Cooking
Learn more ways to make mayonnaise a part of your meal plus a fwe tips on how to keep it from spoiling faster than ou can eat it all up: 
***