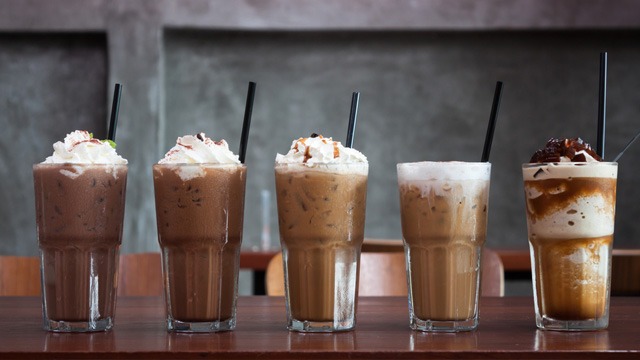 Coffee lovers know their favorite way of enjoying their brew. Whether it's hot or cold, the particular way of making your morning coffee is completely personal. But summer is here and it's the best time to enjoy your coffee ice cold! There's something about sipping a hot cup of coffee in the sweltering heat that might make you wish you enjoyed it cold, too. You can, and the best time to experiment with iced coffee drinks is when the heat is on.
You can, of course, simply add ice to your hot coffee to make a simple iced coffee, but you can also do a few other things, too, to brew the perfect ice-cold coffee drink that you will enjoy. 
Whichever way you prefer your iced coffee, here are ways to make it plus a few ideas on how to make it deliciously refreshing: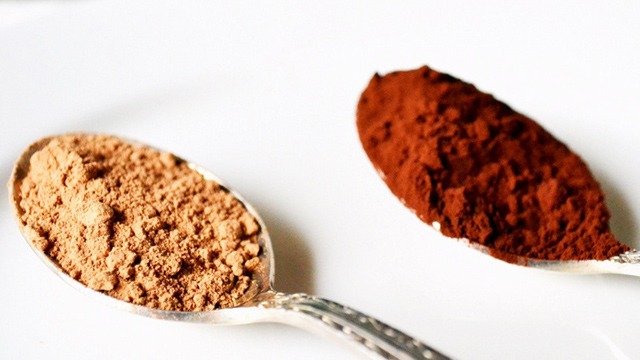 1 Add chocolate.
If you love the chocolate notes of your coffee beans, then you'll love the fact that you can enhance that flavor with a spoonful of chocolate straight into your coffee. You can bloom cocoa powder in hot water first for an intense chocolate flavor or you can use premixed hot chocolate powder for an easy, no fuss hack. 
Got chocolate syrup? Squeeze a tablespoon or two of this sweetened syrup into your glass before pouring your iced coffee into the glass for that trendy coffee shop look.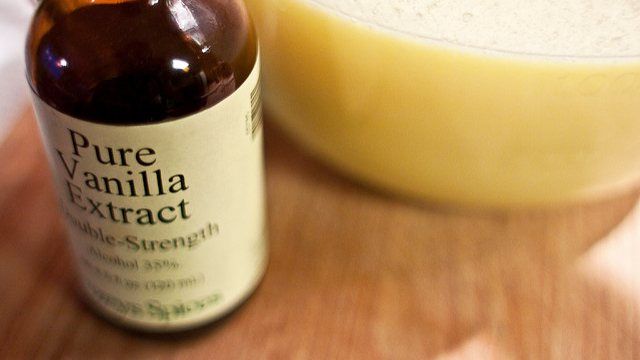 2 Take advantage of extracts.   
Vanilla is universally delicious, but there are other extracts on the market that can take your iced coffee to the next level! If you bake often, you can raid your stash of flavorings to make iced coffee flavorings of your choice. A drop or two of any extract will do wonders to the flavor! Stir in ube flavoring into your iced latte for a local twist or even buko pandan, langka, or mango essence! 
Got flavor oils? Use mint oil to give your coffee that Christmas touch or add coconut oil for a bulletproof version.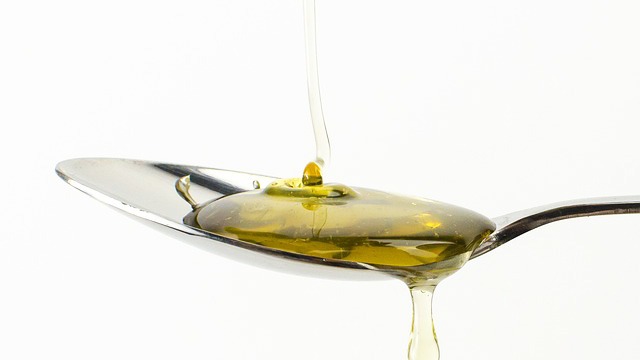 3 Make and infuse simple syrup.  
Pandan is one of those flavors that make you think it's a truly Asian dessert. Why not add this flavor to your coffee instead of vanilla to enhance its flavor? It's easy to do! Here's how: 
ADVERTISEMENT - CONTINUE READING BELOW
Recommended Videos
1 In a small saucepan, bring to a simmer 1 cup water, 1 cup sugar, and 1 pandan leaf, folded or chopped.
2 Stir until the sugar is completely dissolved and the pandan becomes aromatic. 
3 Remove from the heat and transfer to a bottle. Close it and flip upside down to seal. Cool completely.   
You can do these same steps for orange peels, too! It's a fantastic way to infuse the flavor of herb, fruit, or any other hardy spice into sugar syrup to easily add to any dish you want to sweeten.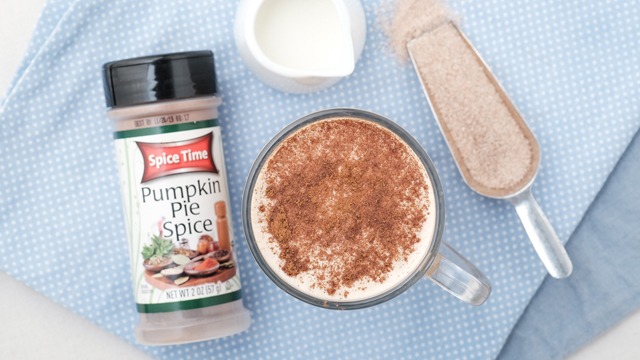 4 Combine spices for a spice mix!
You've heard of the seasonal coffee whipped up with some pumpkin pie spices. Why not make your own? We have a recipe for a pumpkin pie spice mix that you should try! Here's the formula: 
1 teaspoon ground cinnamon + 1/2 teaspoon ground ginger + 1/4 teaspoon ground nutmeg + 1/8 teaspoon ground cloves + 1/4 teaspoon ground allspice  
Then just stir this spice mix into 1 cup mashed kalabasa and store in the refrigerator. Take a scoop of this stuff and stir it into your latte for a DIY pumpkin spice coffee drink.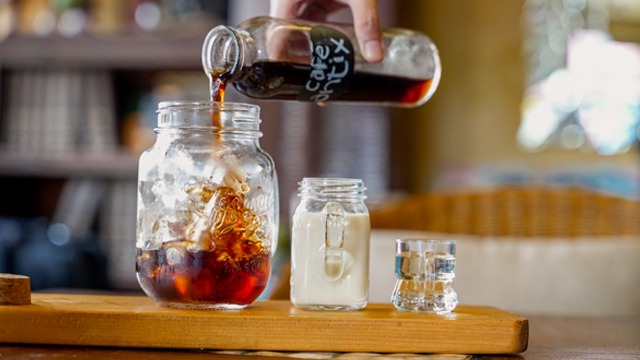 5 Make cold brew at home. 
This may be the easiest coffee beverage you'll ever make. It's a no-effort way since you just mix coffee ground into cold water in a jar or container and let it sit overnight. Strain it into a tall glass full of ice for a satisfyingly strong cold brew that's homemade and costs you little to no effort. Pour in fresh milk or sugar syrup as desired and pop in a metal straw for that satisfying first sip.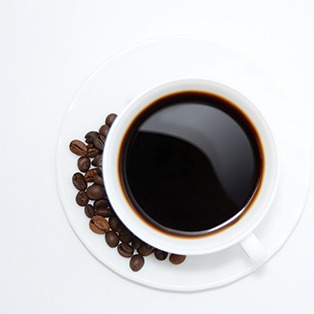 Cold Brew Coffee 101
Posted in:
News + Trends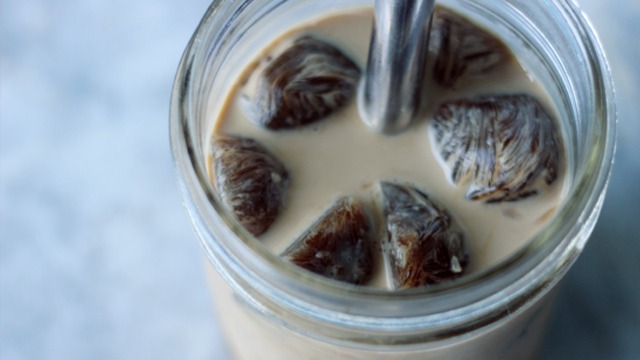 6 Freeze coffee for kori kohi. 
Coffee ice cubes are not new, but trust the Japanese to make anything more appealing than it actually is. Kori kohi is strong brewed coffee in ice cube form that, when prepared right, eliminates watered-down iced coffee drinks that results from adding ice cubes made of water to your coffee.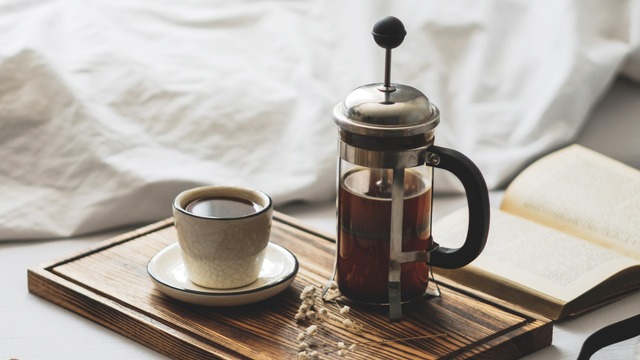 Tips On How To Use A Coffee Press
Posted in:
Prepping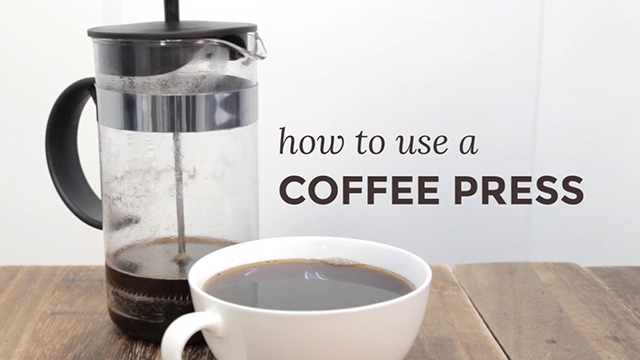 WATCH: How to Use a Coffee Press
Posted in:
News + Trends
***
Thinking about what to cook next? Join our Facebook group, Yummy Pinoy Cooking Club, to get more recipe ideas, share your own dishes, and find out what the rest of the community are making and eating!
Got your own version of the classic dishes? Pa-share naman! Get your recipe published on Yummy.ph by submitting your recipe here.