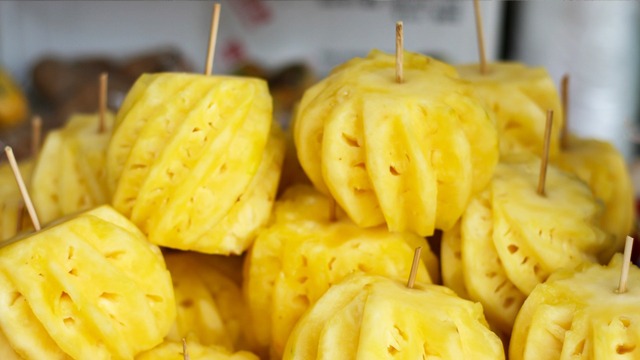 One of the best things about living in a tropical country is the abundance of tropical fruits, some of which are only available during certain months of the year. 
What fruits are in season in the summer? 
We have plenty! From avocados to watermelons, here are the summer fruits you should be eating this summer and how best to enjoy it.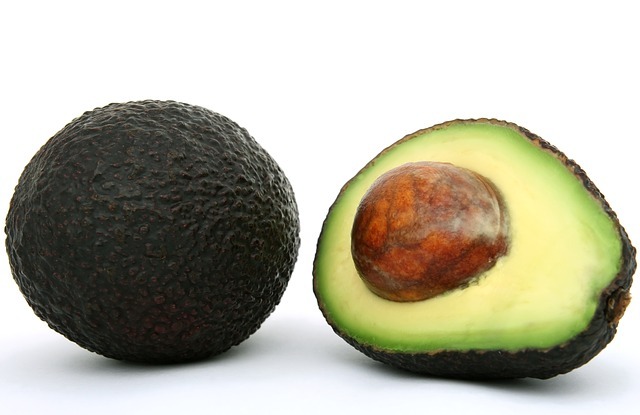 1 Avocados
Creamy yet fresh, the avocado has a unique flavor that combines these two flavors into one fruit. It's a fantastic ingredient to both sweet and savory dishes. You can even eat it on its own drizzled with condensed milk or smashed onto your morning toast. 
Best For: eating, avocado shakes, avocado ice cream, guacamole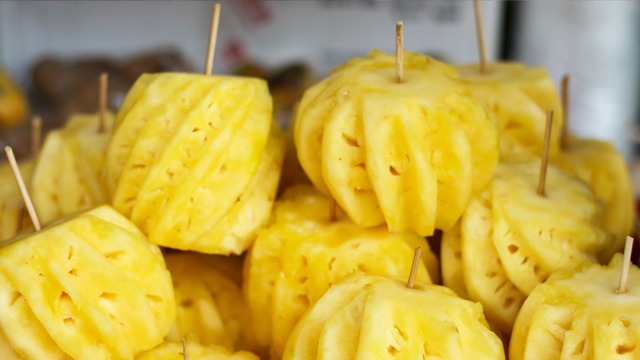 2 Pineapples 
The best pineapples are available in the summer! Known for having brown streaks in it (ironically called kalawang), these pineapples are from Calauan, Laguna and these are known as the sweetest pineapples around. 
Best for: eating, pineapple fried rice, chicken macaroni salad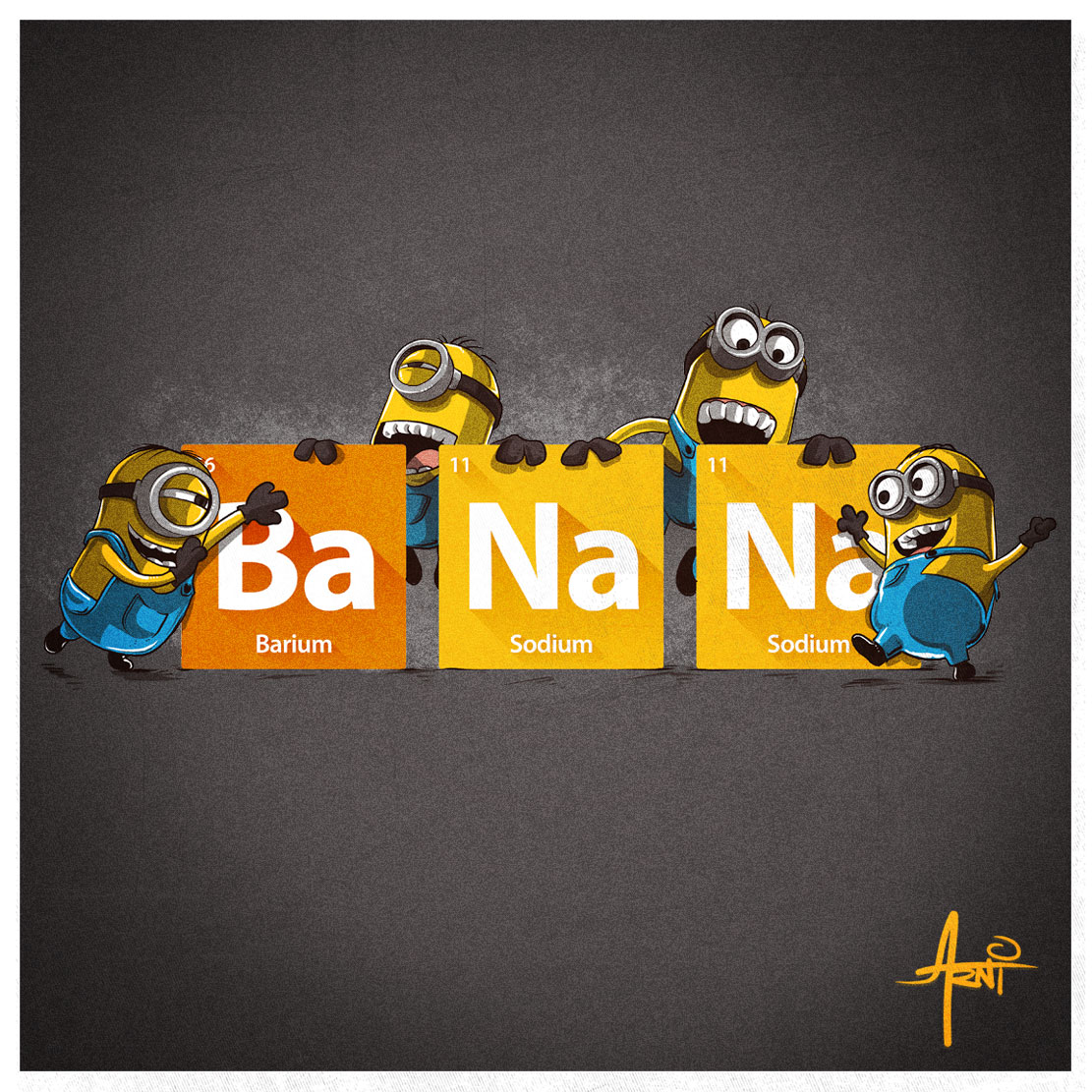 3 Bananas 
It may seem like you can have a banana at any time of the year. After all, it's a popular fruit crop and seeming available all year round in different varieties. However, the best time to enjoy this tropical fruit is during the summer when it is even more plentiful than at any other time of the year. From the picture-perfect Cavendish to the hearty saba banana, you'll want to take advantage of it now. 
Best for: turon, banana pancakes, banana pudding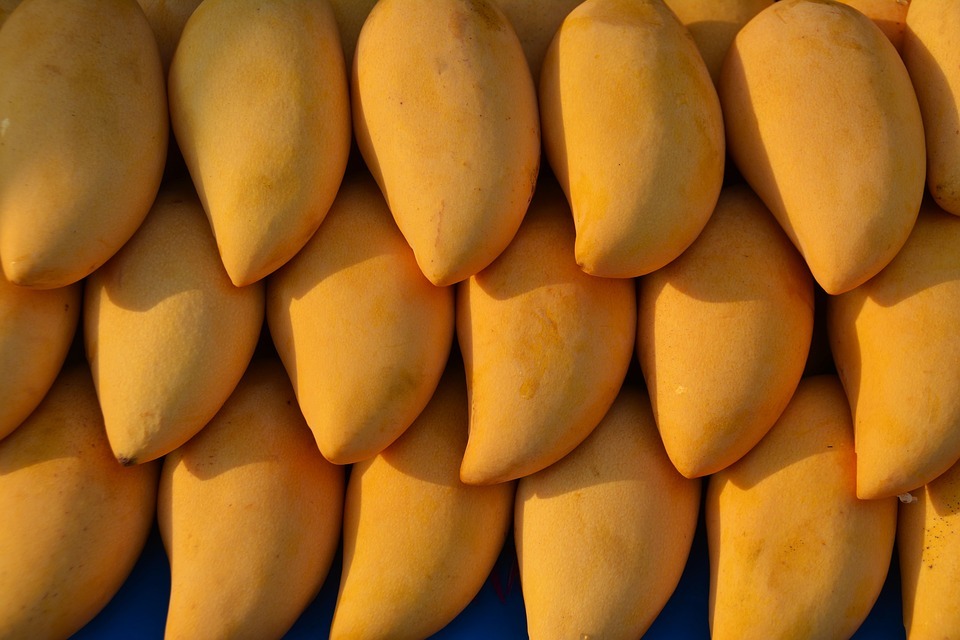 4 Mangoes 
Just like the bananas, this is another fruit that you can have any time you crave its sweetness. You'll notice that only in the summer do mango prices drop and become more affordable. Now is the time to indulge in the mango's irresistible sweet flavor and make mango-infused everything. 
Best For: eating, mango ice cream, mango freezer cake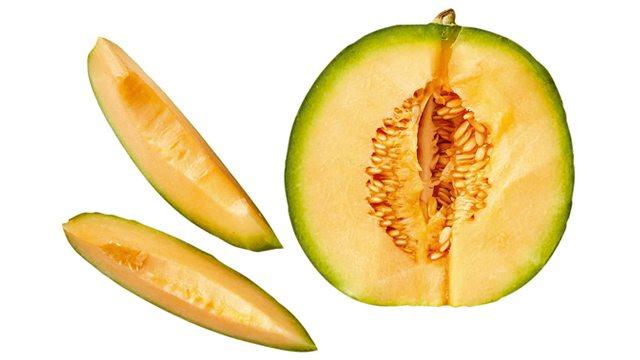 5 Melons
Whether it's the cantaloupe or the honeydew, when this sweet fruit becomes available, it may be the signal that summer really is here. Most of the more common melons are those with the tan, net pattern all over its rind. These round fruits are so plentiful, you'll see its flesh scraped into one of the summer's most refreshing beverages. 
Best for: eating, shakes, drinks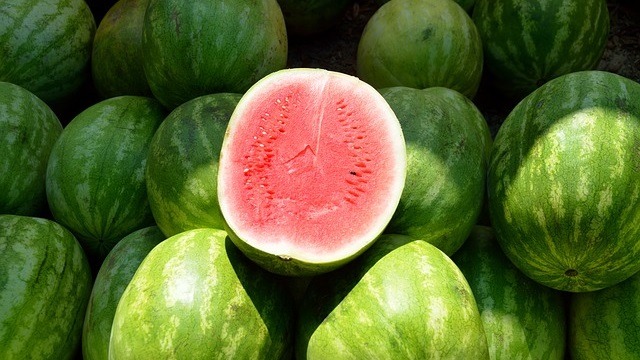 6 Watermelons 
The best watermelons are the beautifully reddish-pink fleshed ones that are watery-sweet. The black seeds are distinctive and when dried and salted, can be eaten, too. These melons are larger than other melons but are no less sweet, especially when it's in season and at its sweetest. 
Best for: eating, grilled, watermelon shakes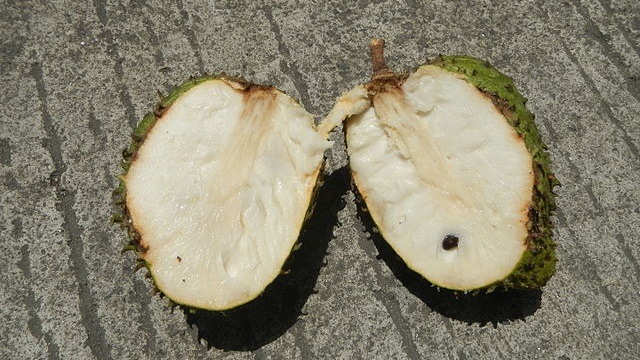 7 Guyabano (Soursop) 
The guyabano, or soursop, is similar to the durian in its creaminess and its somewhat spikey green appearance. However, unlike the durian, it's not as pungently smelly. Its taste is sour-sweet amidst the creamy-like texture of its flesh. It's delicious as is but just as delicious when made into a drink. 
Best for: eating, juiced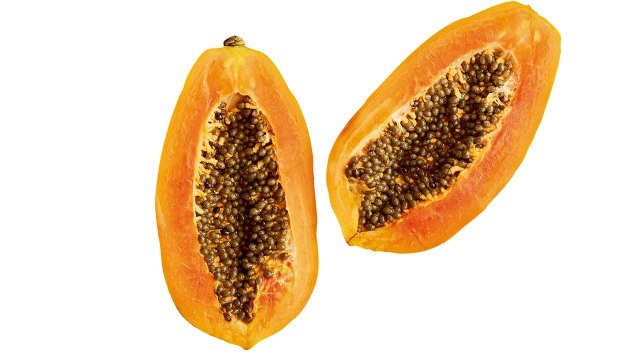 8 Papaya 
This large fruit is best when fully ripe! The firm flesh, while edible and sweet, even when it is not fully ripe, becomes softer, sweeter as you let time take its course and let it become just a little mushy without disintegrating as you scoop it out from its peel. 
Best for: eating, drizzled with condensed milk, papaya smoothie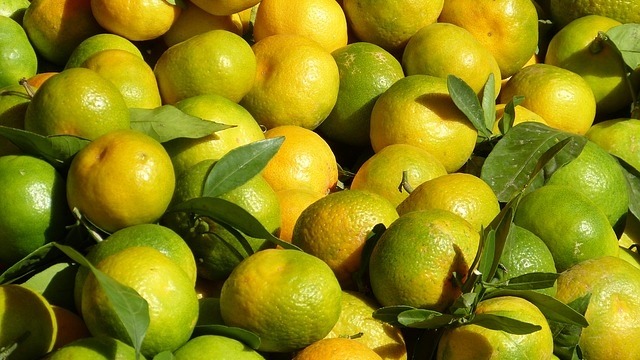 10 Dalandan 
It looks like a green tangerine but tastes sweeter with only a hint of tang. It has thinner skin than an orange but is considered the "orange" of the Philippines. It's usually juiced and enjoyed as the ultimate summer refreshing drink. 
Best for: juicing, eating, dalandan drinks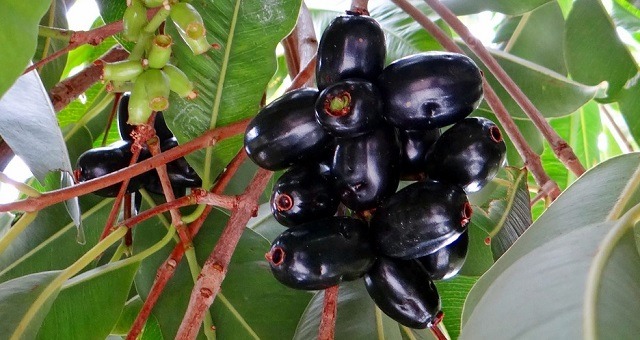 11 Duhat 
Also known as the java plum, jamblang, this dark purple berry is actually sweet if you can overcome its slightly astringent even tannic-tasting peel that can determine whether you like it or hate it. 
Best for: eating, wine
ALSO READ: