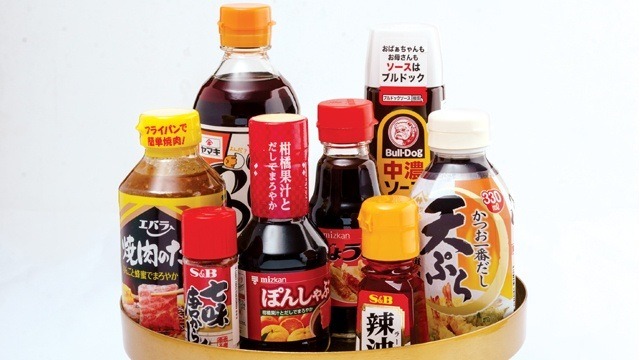 Acquaint yourself with the condiments and sauces you'll need when whipping up a Japanese feast:
Yamaki dressing and seasoning is a dark sauce that comes in a large glass bottle. Made of Japanese soy sauce, dried bonito flakes, and sugar, it is used as an all-around sauce for noodles, especially for udon and cold or hot soba.
Yakiniku no tare is a barbecue sauce that can be used for both marinating and dipping. The yellow bottle is the sweet variant featuring the mellow flavors of apples and honey. Use it when grilling thin slices of pork, beef, and vegetables.
Togarashi (or chili powder) is a popularS&B product. The nanami variant, which comes in the red cylindrical bottle, is a traditional blend of seven spices including red chili pepper, orange peel, black sesame, white sesame, Japanese pepper, ginger, and seaweed. The other variant, which comes in a darker orange bottle, is ichimi togarashi made of ground red chili peppers.
Pon shabu sauce may be used to whip up a traditional shabu-shabu feast at home! Use pon shabu sauce as the dip for your thinly sliced beef and vegetables. The perfect mix of citrus and soy, it can also be used as a salad dressing or a dipping sauce for grilled meats.
Japanese chili oils don't compromise flavor despite their heat level. S&B is the popular brand, which uses both sesame oil and corn oil mixed with different spices. Its distinct color is a result of the addition of paprika to the mix.
Gyoza Dumpling Sauce is for gyoza fans. Make sure you have a bottle of gyoza dumpling sauce in your pantry. Compared to regular soy sauce, it's less salty and has hints of sweetness and sourness. It's made of brewed soy sauce, vinegar, sesame oil, and glucose syrup.
Tonkatsu sauce is perfect for making crispy pork cutlets at home. Pair them with tonkatsu sauce for the complete Japanese experience. Bull-Dog is one of the popular brands of the sweet-savory barbecue sauce, which is made of plums, apples, lemons, carrots, and tomatoes.
Tempura dipping sauce? You can get this in Asian supermarkets. You don't need to make your own tempura dipping sauce because it's available in supermarkets! This version is made with dried bonito flakes, soy sauce, konbu, and sweet wine. It's ready to use, but you can also heat and mix it with grated ginger.
ALSO READ: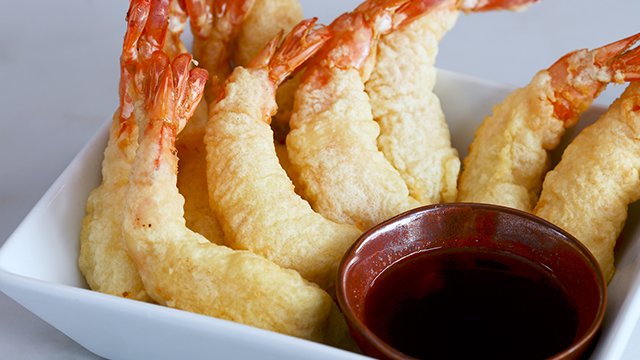 WATCH: How to Make Shrimp Tempura
Posted in:
Cooking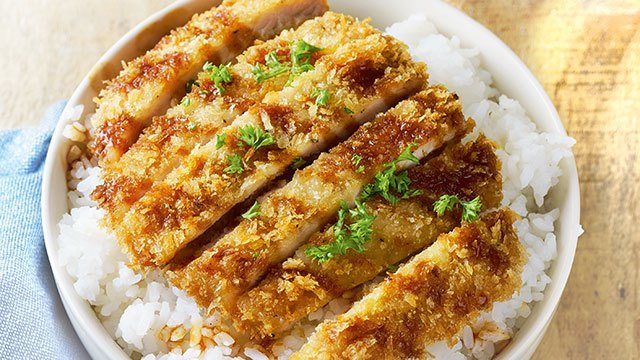 Pork Tonkatsu Recipe
Posted in:
Recipe