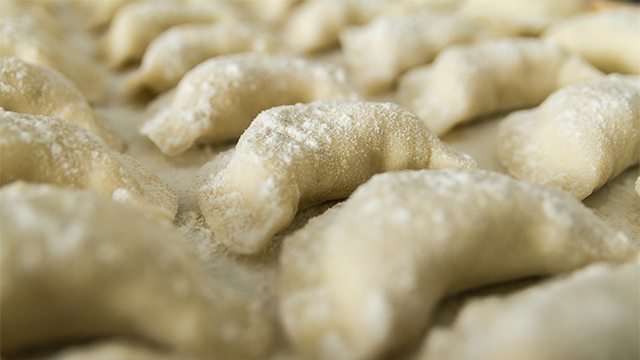 Dumplings are well-loved, bite-sized treats that have dozens of variations around the world. You will most likely see them in Asian cuisine, especially as Chinese, Japanese, Vietnamese, and Korean staples. For example, dumplings are part and parcel of a traditional Chinese dim sum menu, and serve as a common appetizer or side dish in Japanese menus.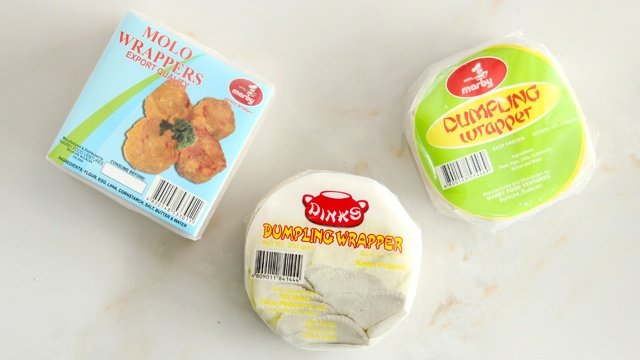 If you're whipping up a batch of dumplings at home, it can be hard to discern what type of wrapper you need for the specific kind of dumpling you're making—are you frying it? Boiling it? Steaming it? Does the wrapper need to contain eggs or can it do without? Here is a guide to knowing what you need and where to go when you're shopping for pre-made dumpling wrappers or dumpling wrapper ingredients.
1 You can buy dumpling wrappers at the grocery store.
Any major grocery will have frozen dumpling wrappers in their reach-ins or freezers. The most common kinds you will see are basic square and round dumpling wrappers (use these for siomai or gyoza) and molo wrappers (molo soup, anyone?). Remember to grab these items in your last round of groceries so that they don't start to defrost while you're shopping for other items.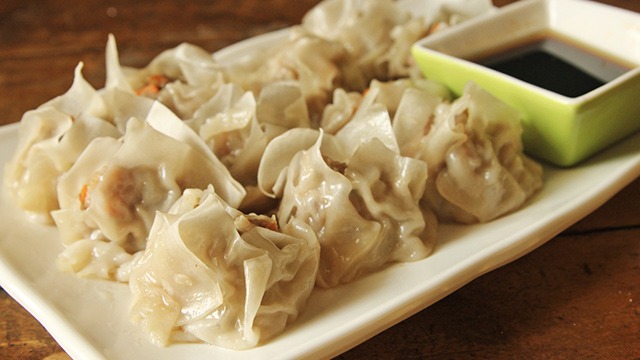 WATCH: How to Make Siomai
Posted in:
Cooking
2 Use store-bought dumpling wrappers right away.
Once you come home from the grocery after purchasing your dumpling wrappers, you can store them in the freezer until you need them. Once you've defrosted them and started shaping your dumplings, try to use up the opened pack in one go—they dry up easily and can't be used or shaped once they do.
3 Check the ingredients on the label.
Frozen, ready-to-use dumpling wrappers at the grocery store will always have a list of ingredients written on the wrapper. Usually, they will contain flour, eggs, lihia (lye), cornstarch, butter, and water. Some will have eggs included, and some won't. Eggs will give your dumplings a light yellow color and slightly tender wrapper when steamed. If you're going for firmer, slightly chewier dumpling wrappers, or dumplings that crisp up when pan-fried, opt for wrappers with no eggs.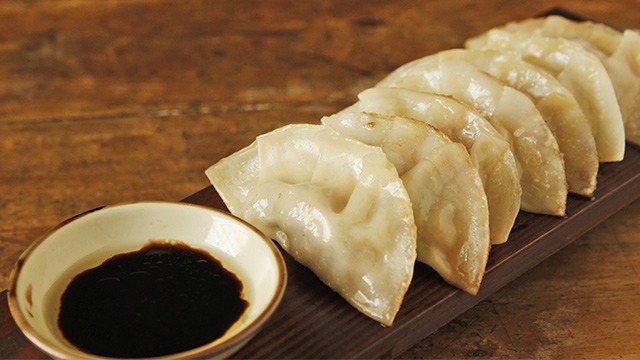 WATCH: How to Make Gyoza
Posted in:
Cooking
4 Add starch to make your homemade dumpling wrappers chewy.
Some dumplings, like Korean mandu or Chinese hakaw have crystal skin dumpling wrappers that are chewy, slightly transluscent, and soft. Starchy ingredients are often added into the dumpling wrapper mix to achieve this kind of texture. While you can't find pre-made versions of this kind of wrapper, it's easy to tweak a basic dumpling wrapper recipe and make it at home. All you have to do is make sure that 15 to 20% of your flour mixture has either tapioca starch or wheat flour in it. You can find these starches in the international aisle of the grocery store or in specialty Asian grocery stores.
ADVERTISEMENT - CONTINUE READING BELOW
Recommended Videos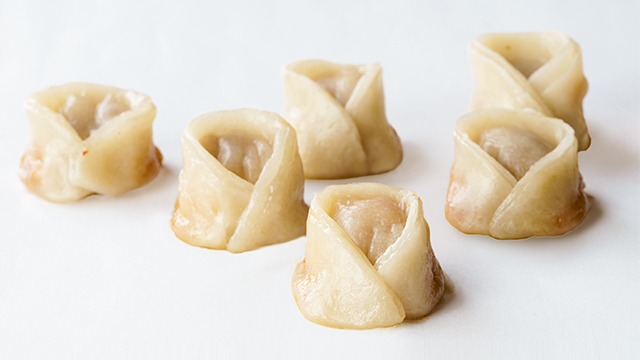 Meaty Dumplings (Korean Mandu) Recipe
Posted in:
Recipe
5 Do not confuse wonton wrappers for dumpling wrappers.
Dumpling wrappers are thin, round sheets of dough that can be pleated and can be either steamed or fried. While wonton wrappers can be substituted, they are firmer, thicker, and often chewier than dumpling wrappers. Another common mistake to avoid making is picking up a batch of round lumpia wrappers for dumplings. The wrappers for lumpia, or fried spring rolls, are meant to be deep-fried and will not hold up dumpling fillings as it steams or pan-fries. Remember to check the label before you pick up a batch of wrappers in the grocery.
ALSO READ: